START HERE: Price Your Building Now!
Don't Just Build a Church – Build a Healthy Church!
Is your church in need of an update? Do you want to 'wow' the congregation, but are afraid of upsetting your long time followers? Don't hold back your dreams and desires of improvement and advancement because you're afraid of losing the personality of your church. Keep your church healthy by planning ahead and building with the right materials.
Historically, churches were built with stone or timber. Many churches today still decide to build with those traditional forms of construction. There are several advantages to stone and timber churches. For example, rock is a very dense material that provides protection. Timber has the advantage of being relatively flexible and cheap. In contrast, timber is susceptible to fire damage and termites. Stone is usually awkward to build with and doesn't keep heat in as well as other materials such as timber or steel.
In this modern age, steel church buildings are generally more reliable than timber or stone. When you build with steel, there is typically a shorter build time since the steel beams are transported to the job site and are immediately ready to assemble. With proper care procedures, a steel church building can last longer than stone or timber and can be much more cost-effective over time. Termites don't attack steel beams and with proper insulation and sealant, steel buildings don't have much trouble with regulating temperature.
I know what you're thinking; you're not looking for the hard-sell. You're looking for a new steel church building. You're not just interested in any old building; you want a healthy church home that will last for decades, and house the people of your worship community for many years to come.
As I stated earlier, the soul and personality of your church is what you need to maintain throughout any upgrades or improvements. How do you do that? You could design your church to look a certain way. Include any amount of amenities that your congregation could benefit. It could be as simple as just decorating properly. Looking for lots of open space? Also, the involvement of the congregation is certainly a must. They are the people that show up for services and they should have an opportunity to have a say. You also have the freedom to design your new steel church building any way you want. An attractive church design could bring in more followers. You could use an architect to design your new steel church building. Or you could use the services of a steel building supplier. With an architect, you might achieve some of the most beautiful models or drawings for your church. However, architects can be an expensive part of your budget, and you haven't even paid for raw materials yet. With a steel building supplier, you'll be able to acquire plans from an in-house steel building engineer, and work with a project manager to sketch out your building and make additions. It all comes included in the engineering payment when you lock in your order.
This is where those practical things I wrote about earlier come into play. If you build for the long run, you will only increase your chances of being able to give your new church the soul and feeling that your congregation felt in your old church.
Executing a successful church building program will typically offer a few luxuries. First, if you plan properly, you usually will have less of a headache in your building process. There should be less problems and a smoother building process, especially if you receive some help from a builder or steel building supplier. Second, if you plan properly, there shouldn't be any mistakes, which could cost extra to fix. Every piece of steel  is designed correctly the first time, every component is manufactured to the right specifications and the building is erected quickly.
Money is usually a type of taboo topic when it comes to churches and budgeting. It's not usually proper to discuss with with your congregation, but unfortunately, sometimes it can't be avoided in some circumstances. When building your church, you may be working with a limited budget, and a congregation wants to be clued in to the entire process. All the more reason to plan ahead and really research your options thoroughly before you build.
There is a lot of work that goes into building your healthy church. Don't set yourself up for failure by planning for the structure alone. You can usually make your new steel church building feel like home when you plan ahead and involve your congregation. Keep the congregation happy and you can practically worship anywhere, especially in the new church you're planning to build.
Photo courtesy: Zoltan Voros
---
---
« Pros and Cons of Steel Buildings and Traditional Timber Buildings
Sun Damage and Steel Buildings »
PRICE A
STEEL BUILDING
IN MINUTES NOW!
---
Popular Posts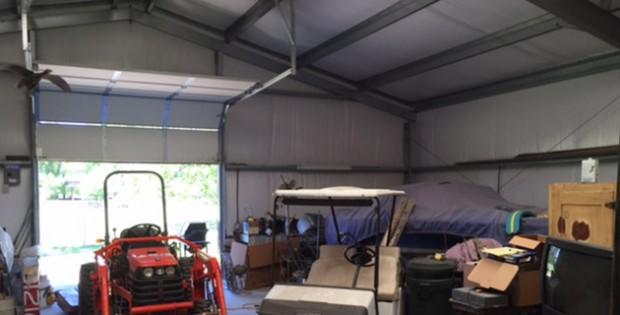 Will Adding a Steel Building Increase My Property Value?
I've seen steel buildings increase in popularity every day because builders use these durable, versatile and flexible construction solutions in every application. Not only have homeowners utilized a steel building for residential purposes, but builders have also made additions to their existing property. No doubt that a steel building garage will increase the value of a home,… …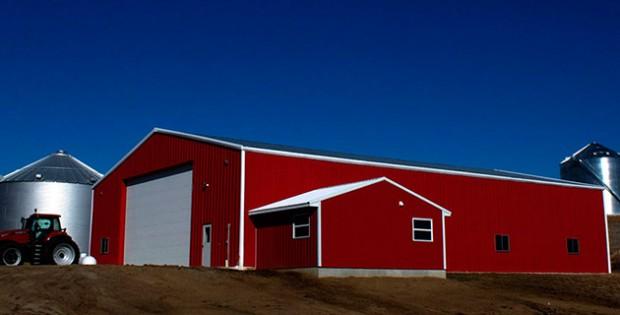 Steel Building Quotes: Get a Grasp on Prices and Estimates
What is the first step of a steel building project, or any construction project for that matter? After you decide to add a new garage, agricultural or commercial building to your property, you'll most likely start contacting steel building manufacturers for steel building quotes. From there, you can create a timeline for yourself and develop… …