START HERE: Price Your Building Now!
Sun Damage and Steel Buildings
Your steel garage or workshop is your protection from the outside world. It keeps you safe from the elements and let's you surf the Internet or run your business without interruption. Who protects the building from the outside world? Well, the answer is simple. You do.
Protecting your building is obviously important and is something that needs to be done before your building is even built. In the planning stages, you need to make the decision of whether to build with steel or other materials such as timber or brick and mortar. All materials have distinct advantages and disadvantages, but you want the most quality and cost effective product. I would suggest a steel building.
A steel garage or workshop is generally delivered ready to assemble and is more durable in the long run. Of course, this doesn't mean that steel buildings are indestructible or that you don't need to plan properly. You can even help it become stronger with a few choices.
The sun is something that we all rely on for life to exist on our planet. It is our greatest ally in this universe. It can also be a building or human's biggest foe. Lay out in the sun and you might get a nice tan, but stay out too long and you'll end up as red as a lobster. You have the option to avoid the sun, but your building will always be catching some rays.
When speaking to an in-house Project Manager, ask for ways that you can protect your building and help it stay stronger longer. For example, painting your roof white can help your roof stay strong by reflecting the UV rays from the sun. When you price your building online, you can select a light color for your roof. The sun and its UV rays are the biggest threat to your metal roof and if you put a dark colored roof on your building, you could be unknowingly contributing to its negative health. Dark colors absorb the sun's UV rays and could cause your roof to weaken and split. This weakness could eventually cause leaks in your building. The reflective properties of a light colored roof can also allow you to keep your building cooler and thus keep you from spending money on air conditioning. However, no matter the color, you can rest easy knowing your building comes with several roof and paint warranties, and will remain strong.
The proper insulation will also keep your building cool and protect it from the outside elements. There is insulation on the market that only exists to protect from high temperatures and this insulation will keep the radiant energy from the sun out and keep your building cool on the inside. Insulation will protect your building on the inside, and thermal coatings and fireproof sealants can protect your building on the outside.
Once your building is built, you can't forget to maintain it. Even though a steel garage or workshop needs little to no maintenance, it's not like you should just build it and forget about it for the next 50 years. Give it a good wipedown or spray the dirt off of it from time to time. That's much easier than replacing timber boards or internal poles every few years because they warp, crack or split in the sun. Insulation sometimes needs to be replaced periodically. These are only some of the responsibilities that come with the owning of a steel building, but with proper planning, these responsibilities are easy and even faster than any home repair. Remember, your building protects you and you protect your building.
Photo courtesy: Bertram Nudelbach
---
---
« Don't Just Build a Church – Build a Healthy Church!
It's Time to Build Your Dream Steel Motocross Garage! »
PRICE A
STEEL BUILDING
IN MINUTES NOW!
---
Popular Posts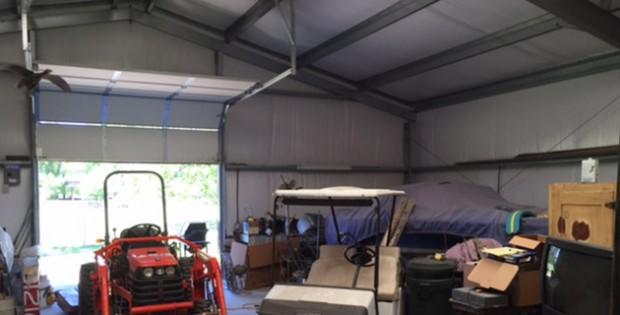 Will Adding a Steel Building Increase My Property Value?
I've seen steel buildings increase in popularity every day because builders use these durable, versatile and flexible construction solutions in every application. Not only have homeowners utilized a steel building for residential purposes, but builders have also made additions to their existing property. No doubt that a steel building garage will increase the value of a home, …
Will Adding a Steel Building Increase My Property Value? Read More »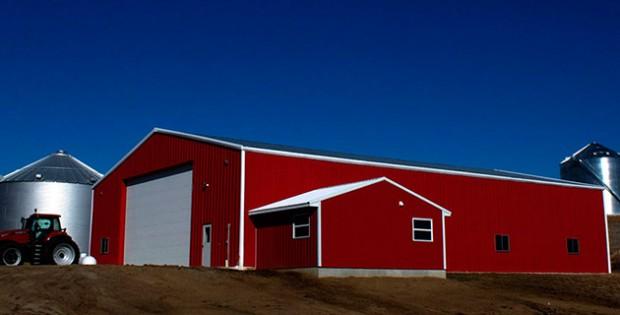 Steel Building Quotes: Get a Grasp on Prices and Estimates
What is the first step of a steel building project, or any construction project for that matter? After you decide to add a new garage, agricultural or commercial building to your property, you'll most likely start contacting steel building manufacturers for steel building quotes. From there, you can create a timeline for yourself and develop …
Steel Building Quotes: Get a Grasp on Prices and Estimates Read More »