START HERE: Price Your Building Now!
What Makes Steel Building Churches So Popular?
I can honestly say this industry is like none other. Working for a steel builder supplier as an engineer, you truly have to appreciate the work that goes into every single steel building project. I'm hard pressed to find another trade that puts as much focus into their product as a manufacturer. Does a fast food joint pour over every single hamburger that leaves the building? What about every computer from a big box store – does it get as much, 'tender love and care' from the people that design and assemble them?
A company puts its reputation on the line with every single piece of product they make. That means every building, every component gets the meticulous attention to detail it deserves. In my position, I get the pleasure of seeing drawings of our product cross my desk or the desks of the other detailers and drafters in-house at our offices. As I design steel building after steel building, you start to see what's trending, what's popular with the masses. I see barns, garages, workshops, and riding areas every week, but I'm also starting to see another type of building a lot more frequently.
When one steel building church drawing is brought to your attention, you take notice. But when a flood of steel building churches are ordered, you start to pay attention. In a sense, I'm designing someone's dream or his or her spiritual home for the next 50+ years. I like to think about the pastor or minister, the families and the congregations that will be benefit from a particular steel building project. I think it's what brings me the most joy.
More people are utilizing steel building churches for a variety of reasons. One of the biggest reasons is money. Think about your church for a moment. Is it difficult to raise funds? How big is your congregation? Could you depend on your worship group to completely pay for a new church building? Some churches that are struggling in the growth department depend on the core of their membership to guide them in the right direction. In the Armstrong Steel Network, we constantly give advice on expansion and growth opportunities, but you might find yourself in the, 'chicken or the egg' loop. You want more members, but you don't have enough money. If you get more money, only then do you have the potential to grow and gain more members. It's a vicious circle.
This is where the attributes of a steel building church can break your church group out of a never-ending cycle. Steel buildings, churches included, are generally half the price per square foot of traditional construction. While a steel building church will have several preliminary costs, it's much more inexpensive over the building's lifespan than constructions with wood or brick.
We recently had an octagonal church designed in our engineered department. One of the reasons the pastor said he decided to go with steel was because of the construction time. Steel buildings can be erected in days or weeks, not months. In addition, you might not need a professional builder to erect the structure. There's an art to getting your congregation on board with a new steel church building, and our pastor with the octagonal church knew it. He also knew that in order to get everyone in agreement, he needed to move quickly. He didn't want to hold church service in a different building, or rent a basement for a few months. He knew that if he made it difficult for people to attend worship services, then they just wouldn't attend. It's a scary thought, because once you lose worshipers, you never know if you'll get them back. Lucky for our pastor, his building was erected quickly, and his congregation made the leisurely transition into their new steel church building.
Another boon for steel is its flexibility. There is no rule saying you need to pick out a boring, boxy building. You have the ability to customize the building to the specifications of your church building committee. Are you the leader of a cowboy church looking for a place of devotion? Or are you a healthy congregation in the city? Either way, you'll be able to accomplish the look you want, with a price your congregation can get behind. Take it from me; custom designs can get expensive, especially when you design with an architect. You'd be surprised on how much an intricate line on a piece of paper can cost. You can still design the steel building church of your dreams with an in-house project manager and engineer like myself, usually for less.
Finally, church is where we go to feel safe. Some use it as an escape from real life, while others need it to replenish their 'spiritual cup' for the coming week. But whenever you walk into a steel building that's been erected properly, you know you are physically safe from harm. Pre-engineered metal buildings are some of the most durable structures on the planet. When I engineer each building, I go through the process of checking each area's specific codes and loads. That means if there is seismic activity, or the risk of wind and weather events, the building can withstand those types of repeated events. We're taking this scientific knowledge and applying it to your building system so it stands the test of time, every time.
Sometimes, the popularity of an item or idea doesn't last. People pick up different trends or adopt the flavor of the month. But steel building churches? They're here to stay. Literally.
Photo courtesy: gutierrez
---
---
« Transform Your Business with a Commercial Metal Building
7 Things to Consider While Building Your Own Art & Photography Studio »
PRICE A
STEEL BUILDING
IN MINUTES NOW!
---
Popular Posts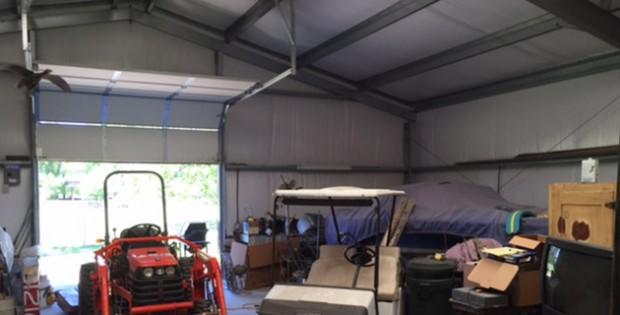 Will Adding a Steel Building Increase My Property Value?
I've seen steel buildings increase in popularity every day because builders use these durable, versatile and flexible construction solutions in every application. Not only have homeowners utilized a steel building for residential purposes, but builders have also made additions to their existing property. No doubt that a steel building garage will increase the value of a home,… …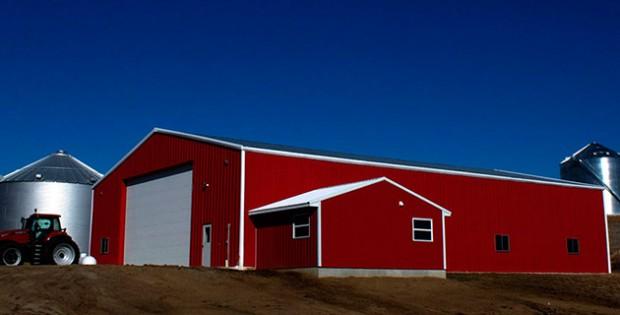 Steel Building Quotes: Get a Grasp on Prices and Estimates
What is the first step of a steel building project, or any construction project for that matter? After you decide to add a new garage, agricultural or commercial building to your property, you'll most likely start contacting steel building manufacturers for steel building quotes. From there, you can create a timeline for yourself and develop… …