START HERE: Price Your Building Now!
7 Things to Consider While Building Your Own Art & Photography Studio
Whether you're an established artist with photos or paintings on display in a museum, or you haven't created your first masterpiece yet, you'll need a place to hunker down and get the creative juices flowing. Are you a parent with an artistic side? There's no way you'll be able to get inspired with a house full of kids running around. Even if you're single and have your own isolated space, I always like to plan for the future, especially when it comes to a career.
A home studio is a great option if you can designate an empty space in your house to work. If you don't have enough space, which is most likely the case, consider a custom metal building. You'll be able to service your clients, find your muse, maintain your privacy and deliver amazing results without having to operate your new business out of your house.
When planning for your studio space, keep these valuable considerations in mind so your setup supports your business in every way possible.
The space debate
Even if you're the only employee in your own business, you don't want to be tripping over your tripods, easels, lighting gear or paint cans. You can pick your dimensions out in advance, and design your custom metal building to have a dedicated space for all your gear. This is especially important because you don't want your clients to feel awkward in your building, nor do you want them to feel like they're invading your personal space. I know artists carry a stereotype of being unorganized, but it's vital to your business to put your best foot forward when you work with customers. Provide a space to sit and discuss terms and agreements, as well as a place to paint, shoot and draw.
Don't forget about ceiling space…
Many people don't think about the ceiling in their studio, but depending on what design you choose, you could be in for a surprise. If your designs include a low ceiling, remember that light will react with it. There is less space for light to move, and a low ceiling could add more light to your pictures that you didn't want. A custom metal building with a clear span frame can provide a low ceiling, or a higher ceiling based on your roof pitch. Ideally, you'll want a higher roof, 14 feet or higher is my recommendation. Be prepared to deal with ambient light as well.
…And window light
This isn't as important for painters, but is exceptionally essential for the avid photographer. As you look at where your new custom metal building studio will sit, consider the framed openings and building orientation with regard to lighting. If you have a north-south facing studio, you're sure to get more natural light in your building. If you're not worried about extra light, you might want to add windows or an exhaust fan if you're dealing with chemicals and or hazardous paint.
Darkroom
Will you be in need of a dark room to develop film? Or will you go the digital route? Some photographers are going 'old school' and budgeting for dark room space. Remember, a darkroom isn't just for developing film, but it is for printing your pictures. This will have to be fully light-proofed and properly ventilated area, with space for all benches, washers, and enlargers.
Floor
In your design process, put extra thought into what type of floor and foundation you need. If you foundation isn't solid as a rock, you'll constantly be fighting vibrations, which could turn your pictures soft, or make your easel fall over. Take special notice at your anchor bolt plan, which is included in your construction drawings. You'll be able to pour a solid concrete foundation, and attach your building to the foundation easily. This way, you wont have to worry about the wind blowing under the building, and impacting your craft.
Interior and exterior texture
Your art studio says a lot about you as an artist. You don't want a drab, boxy warehouse to be the place where you test your abilities. You want to make sure that the interior and exterior build out inspires you! Think along the lines of texture. Do you want your studio built with a mix of materials? Do you want to see exposed beams, or would you rather have a different internal look? Custom metal buildings are incredibly customizable, and many various looks and finishes can be applied to the outside or the inside of a building, in the form of veneers of facades. With new construction improvements, a steel building doesn't have to look like a steel building, unless you want it to.
Furniture and props in your custom metal building
How will you fill your art studio? Plan on adding lots of furniture and props? Make your studio the perfect place to relax with friends, conduct everyday business or sit down with a sketchbook. Make sure you design a place for these items to be prominently displayed, as well as properly stored when not in use.
Have you designed a photography or art studio out of a custom metal building? What else should you include? Tell us in the comments section below!
Photo courtesy: Alan Stulberg, shankar.s, SparkFun Electronics, Dean Hochman
---
---
« What Makes Steel Building Churches So Popular?
How Do You Calculate the Total Price of a Metal Building Project? »
PRICE A
STEEL BUILDING
IN MINUTES NOW!
---
Popular Posts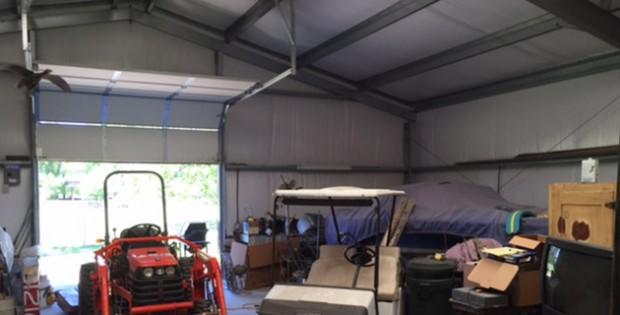 Will Adding a Steel Building Increase My Property Value?
I've seen steel buildings increase in popularity every day because builders use these durable, versatile and flexible construction solutions in every application. Not only have homeowners utilized a steel building for residential purposes, but builders have also made additions to their existing property. No doubt that a steel building garage will increase the value of a home,… …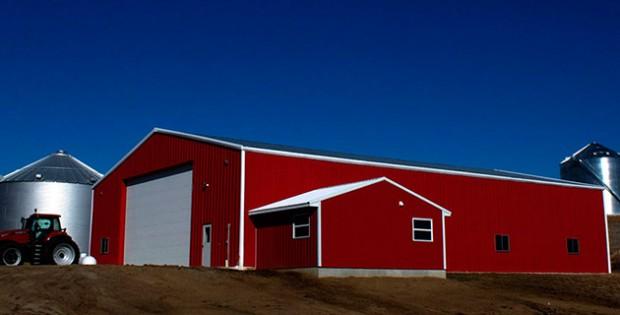 Steel Building Quotes: Get a Grasp on Prices and Estimates
What is the first step of a steel building project, or any construction project for that matter? After you decide to add a new garage, agricultural or commercial building to your property, you'll most likely start contacting steel building manufacturers for steel building quotes. From there, you can create a timeline for yourself and develop… …