START HERE: Price Your Building Now!
How Do You Get the "Juice" to Your Job Site?
While each construction site may be different, they all have one thing in common: they all require some sort of steady power supply. That isn't always easy, considering sometimes a steel building erection site is in a remote location, and sometimes it's in the middle of a busy city block. The ability to harness electricity and run tools and equipment is essential to the erection process. This is one step the in the steel building process you must handle in advance. Often times, forgetting this step could result in costly construction delays. There are a few ways to ensure your steel building stays, 'juiced up!'
Before handling any electrical equipment, recognize the safe work practices for installing and adding electricity to your job site. Electrical hazards are a major cause of serious injury or even death on construction sites. Before attempting to add or route any kind of electrical power to your job site, follow the industry standard that the Occupational Safety and Health Association (OSHA) provides, so that all employers, suppliers and contractors can reduce the risk of electrocution and shock to everyone on a construction site.
Typically, the decision to get energy from a source to a construction site starts with a plan. The general contractor, electrical contractor, or construction superintendent is in charge of documenting and providing written procedures on your site, outlining energy control. They will have to include machine specific procedures and training on most electrical equipment. A pre-construction strategy is always the first step to planning the erection of a steel building.
There are really only two ways to provide electricity to a job site: permanent power from a utility company, or a generator.
If you have access to an existing building or facility, you can run power cables from electrical panels to provide power to your new building. You'll need to consider all types of energy for lighting, power tool use, or anything else that requires electricity.
If you plan on using a generator to distribute energy to your job site, make sure you include them in your plan. Generators have to be bought or rented in advance. Most electrical contractors know this and will take care of this step for you. If you decide to erect one of our steel buildings for yourself, you'll need to arrange for a generator, yourself.
There are a few kinds of generators on the market. Consider if you'll use a portable generator or a larger stationary generator, which would stay on the building site after erection. Generators can run on gasoline, propane or natural gas and can have different wattage outputs. You, or your electrical contractor must crunch some numbers and find out which tools you will run off the generator. Keep in mind that some tools need more energy to start than they do to continually operate.
You don't want to come up short on electrical power on your job site after your steel building has been delivered. Take into consideration the size and fuel capacity of your generator, and be sure to select one with a fuel gauge. A good generator will come with 'smart' features, like an automatic shutoff. Additionally, OSHA also has specific grounding requirements, along with other safe work practices, for portable generators that must be followed. Of course, always use heavy duty or the manufacturer provided extension cords that contain grounding conductors. It's also worth a mention that a steel building rigid frame serves as its own grounding system.
Another part of your steel building 'power plan' might include electricity to the building post-erection, or future cable and telephone lines. You will need to speak with a utility company if you want underground or above ground wires and cords. Above ground could require a substantial amount of poles and conductive wires to transfer energy to your steel building.
Remember, whenever you're working with any kind of electrical equipment, put the safety of workers and builders ahead of all else. Stay safe and keep the juice flowing!
Photo courtesy:
USCPSC
,
Ken Bosma
,
wolflair
---
---
« Why Your Ideas Don't Matter
Steel Workshop Tool Review: Makita 18V LXT 1/2in. High Torque Impact Wrench »
PRICE A
STEEL BUILDING
IN MINUTES NOW!
---
Popular Posts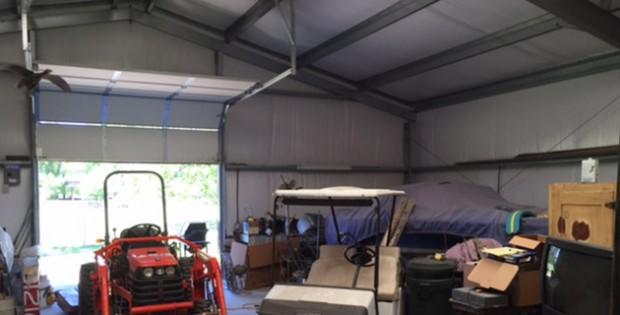 Will Adding a Steel Building Increase My Property Value?
I've seen steel buildings increase in popularity every day because builders use these durable, versatile and flexible construction solutions in every application. Not only have homeowners utilized a steel building for residential purposes, but builders have also made additions to their existing property. No doubt that a steel building garage will increase the value of a home,… …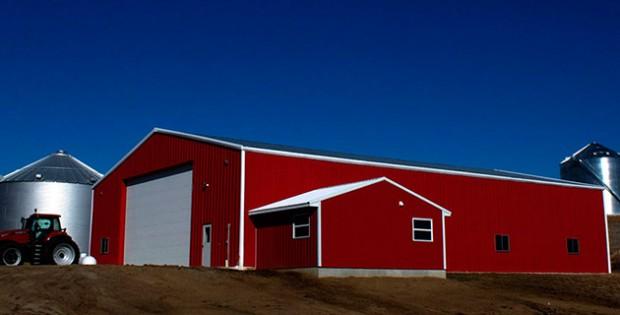 Steel Building Quotes: Get a Grasp on Prices and Estimates
What is the first step of a steel building project, or any construction project for that matter? After you decide to add a new garage, agricultural or commercial building to your property, you'll most likely start contacting steel building manufacturers for steel building quotes. From there, you can create a timeline for yourself and develop… …