START HERE: Price Your Building Now!
A Little Mistake That Could Cost Your Customer Thousands
What's the hardest part about being a contractor? I know it's a tough question, but can you, 'nail down,' the answer? From earning new business to erecting the structures themselves, it's a tough job. But above all else, you do what you do because you love it, and you enjoy seeing your customer happy.
Since that's the attitude that constantly drives you and gets you up in the morning, your aim should focus on satisfying your customers AND save them money. While money isn't the most important thing when you submit your request for proposals (RFP) on a project, it's often going to get the lion's share of the attention. Each customer is different and has his own set of 'deal-breakers' when reviewing those RFPs, but lots of people don't realize that they could be making a mistake that costs them hundreds, maybe even thousands of dollars.
Get the facts straight. In the bidding process, don't make a mistake and forget to include a pre-engineered metal building in the proposal to your customers.
Pre-engineered metal buildings offer cost savings at nearly every stage in its lifecycle. Steel structures just cost less than traditional construction. In the erection process, the framing goes up very quickly, and therefore construction delays are minimized. No waiting on parts to be built. Since the building can be erected with ease, there aren't any surprise cost increases associated with steel buildings. The parts fit together, and the pre-punched holes line up perfectly the first time.
Because steel buildings are designed in-house at Armstrong Steel, there isn't any leftover waste on the job site. All the members and components are specifically engineered so every piece fits together, and the erector only receives what they need. With wood built structures, at the beginning of construction, a massive amount of lumber is delivered to the property. Then wood trusses and framing can be constructed at each location, and the wood is potentially left unused after field fabrication. The customer still has to pay for that lost lumber.
Further in the design process, the cost savings is evident. Tell your customers how they won't need an architect to design the building. An Armstrong Steel project manager is available at no extra charge to the customer, along with a whole team of engineers who work directly with every project and will be familiar with any changes or additions are made in the approval process. Really, that's the beauty of working with one provider.
Now the savings are really starting to stack up for the consumer. Add energy efficiency to the list. Pre-engineered metal buildings can be insulated far better than wood frame steel buildings. That, in turn, leads to a building becoming more energy efficient and leads to added savings on heating and cooling costs. On top of that, there might be energy efficiency standards that customers are legally required to follow.
After the cost savings compared to conventional construction, the amount of money saved on design, engineering, and in the actual erection process, there is still another fact to consider. Steel buildings that require permits and some kind of a foundation generally appreciate with time. Other methods of construction have the potential to depreciate, as they get older and weaken. A building is supposed to be an asset, not a liability!
If your customer chooses a stick-built pole barn or brick and mortar structure, they could be making a thousand dollar mistake. Convince them a pre-engineered building is the right way to go. They'll save more hard-earned money and you'll reap the benefits of erecting the building. It's a clear win/win for all parties involved.
Photo courtesy:
Steven Depolo
---
---
« Everything You've Been Told About a Steel Building is Wrong!
Saddle Up Your Horse and Ride to a Cowboy Church »
PRICE A
STEEL BUILDING
IN MINUTES NOW!
---
Popular Posts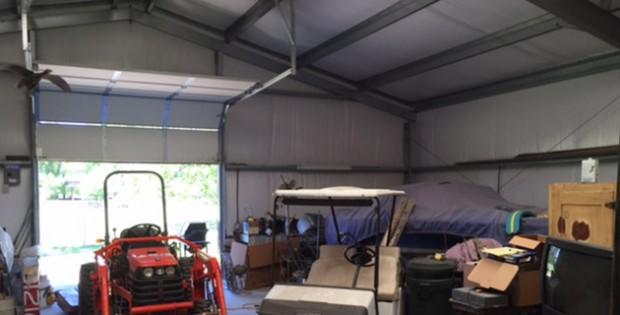 Will Adding a Steel Building Increase My Property Value?
I've seen steel buildings increase in popularity every day because builders use these durable, versatile and flexible construction solutions in every application. Not only have homeowners utilized a steel building for residential purposes, but builders have also made additions to their existing property. No doubt that a steel building garage will increase the value of a home,… …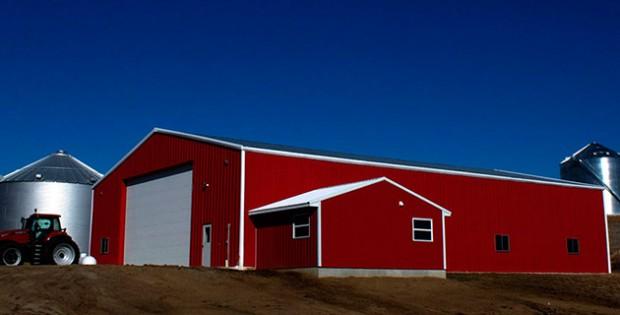 Steel Building Quotes: Get a Grasp on Prices and Estimates
What is the first step of a steel building project, or any construction project for that matter? After you decide to add a new garage, agricultural or commercial building to your property, you'll most likely start contacting steel building manufacturers for steel building quotes. From there, you can create a timeline for yourself and develop… …