START HERE: Price Your Building Now!
Everything You've Been Told About a Steel Building is Wrong!
You can't have your cake and eat it too.
This idiom has been repeated so much, it's become completely cliché. More than likely, someone has uttered this phrase to you at some point in your life. But what does it mean exactly? Other than getting me in the mood for dessert, this really illustrates the notion of making concessions. You get one thing at a time, or you can't have something if you have another. You're led to believe that in your current situation, you must make a compromise.
Do you need to make a compromise when you buy, or build a steel building? I don't think so.
When you analyze any particular purchase process, even that of a steel building purchase, you might use the "Project Management Triangle." Bet you didn't even know it had a name! Basically, every project plan can be represented as a triangle. Like any project, plans need to be performed under certain constraints. Those "constraints" are typically listed as scope, schedule, and cost. One constraint essentially can't be changed without impacting the other two constraints. That's the most widely accepted model, but there are many more that explain the same.
Let's look at the "project management triangle," from another perspective. Think of the three comparable constraints – quality, price, and speed – but put a qualifier on it. You can only pick two. Since we were talking about cake, let's stay in terms of something you deal with every day. Food.
If you make something quickly, and of high quality, it will most likely be costly. If you make a meal quickly and cheaply, it will most likely be of low quality. If you cook something of high quality, but low cost, it could take a long time.
It's not the same with a steel building. You've been told all your life that you can only 'pick two,' and that's completely wrong. There isn't a rule where you only have to pick two to get what you want. You can have all three options with a steel building.
Quality
There isn't a construction material on the planet quite like steel. Steel buildings are durable, flexible, and energy efficient. They have the ability to withstand heavy snowfalls, high winds, and even earthquakes. Some steel building suppliers even provide great structural, roof, and paint warranties, guaranteeing the integrity of their product for not simply years, but decades. In fact, the best steel building providers will use top-of-the-line materials and coatings to extend the life of a building even further. Plus, designers with extensive knowledge of steel buildings and the construction industry engineer every building with extreme attention to every detail. You'll be proud to erect a quality structure like a steel building.
Price
You don't have to compromise on price when it comes to a steel building. Pre-engineered metal buildings are usually half the cost of traditional construction methods. Since steel buildings are pre-engineered and designed to fit together flawlessly, labor costs are significantly decreased. Plus, it doesn't matter what size you design your building to, the rigid frames from a 40×60 building are identical to a building that is 40×200. The only extra cost goes towards extending its length, and that doesn't negatively affect the cost per square foot. Usually, the larger the building, the lower the cost per square foot of the building. The only thing you'll notice is that a steel building may cost a little bit more initially than a wooden pole barn. But over its lifetime, a steel building is a much more profitable investment. Often times, the land a steel building sits on will appreciate. Buildings that don't require a foundation, like a pole barn, will most likely depreciate or stay the same.
Speed
Construction of brick and mortar structures and wood buildings take several months to complete, but a pre-engineered steel building can be erected in a matter of days or weeks. You'll receive detailed assembly drawings and a step-by-step erection guide as well. All major connections bolt together with prepunched holes and the components are numbered and precut to fit together for speedy assembly. Why would you want to wait months, or more, to build a wood or brick and mortar building? A steel building goes up quickly – even faster than those other types of construction.
See? You CAN have your cake, and eat right away. In this case, you can have your steel building any way you want it. No compromises necessary. Now where is that cake….
Photo courtesy:
John M. Kennedy T.
---
---
« How to Pick the Best Steel Building Erector in 4 Easy Steps
A Little Mistake That Could Cost Your Customer Thousands »
PRICE A
STEEL BUILDING
IN MINUTES NOW!
---
Popular Posts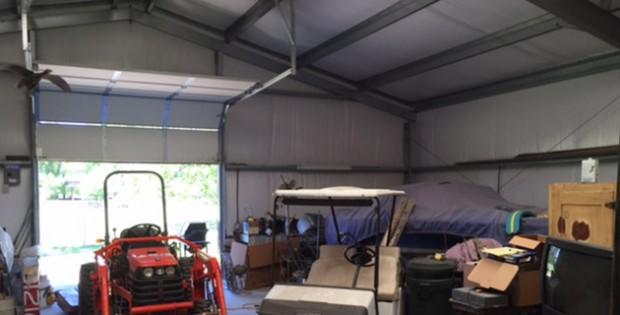 Will Adding a Steel Building Increase My Property Value?
I've seen steel buildings increase in popularity every day because builders use these durable, versatile and flexible construction solutions in every application. Not only have homeowners utilized a steel building for residential purposes, but builders have also made additions to their existing property. No doubt that a steel building garage will increase the value of a home, …
Will Adding a Steel Building Increase My Property Value? Read More »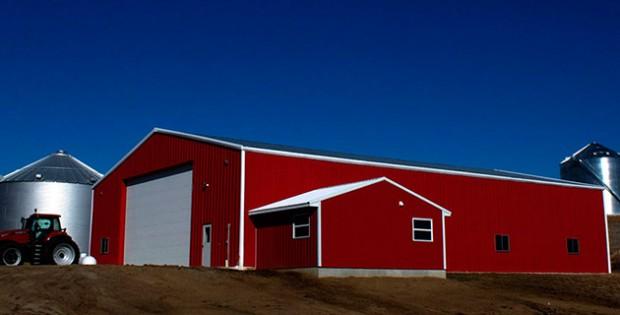 Steel Building Quotes: Get a Grasp on Prices and Estimates
What is the first step of a steel building project, or any construction project for that matter? After you decide to add a new garage, agricultural or commercial building to your property, you'll most likely start contacting steel building manufacturers for steel building quotes. From there, you can create a timeline for yourself and develop …
Steel Building Quotes: Get a Grasp on Prices and Estimates Read More »