START HERE: Price Your Building Now!
What's the Biggest Mistake You Can Make When Buying A Building?
I hate it when I make a mistake. Yeah, I know, everybody makes 'em. I've been told that before, but it still doesn't make me feel any better. I've found it's important to learn from your mistakes and take care to not repeat them. This is especially true in the pre-engineered metal building industry.
Purchasing any kind of building is an opportunity and and should also be an investment in your future. A new building on your property could raise the property value, and a properly erected pre-engineered metal building will give you the comfort of knowing that your family and possessions are safe and inside it. After you purchase your building, you don't want to view the entire experience as a mistake.
Are you afraid of 'pulling the trigger?' With any big purchase, you want to make sure you get the most for your money, but you also need to know your money is spent wisely. The first step of a building purchase is to decide on your building material. There is a selection of materials to choose from – wood, brick and steel. Steel is durable and resistant to almost all weather conditions. You have the ability to counter the affects of heavy rain, intense heat, snow, and even the sun when you design your steel building. Yep, you get to customize a pre-engineered metal building and you can make it look any way you want it to look.
Nobody wants to go about this process alone, or be subject to someone who isn't looking out for their best interests. At Armstrong Steel, once you lock in your order, you'll be assigned to project manager that can work with you through the design process. Project managers are your official guide throughout your pre-engineered metal building project. If you have any questions, they will be there to assist you before, during, and even after you've erected your building. Worried about hiring an expensive architect? Often times, an in-house steel building engineer or designer at a steel building company is all you'll need – and it comes at no extra cost.
If energy efficiency is important to you, a steel building can be designed to include green energies such as solar power. You can further lower your energy cost by regulating you building's temperature properly. Rigid frame steel buildings are easy to insulate and are compatible with HVAC systems. But the actual material – the steel itself – is also considered "green." Steel is 100% recyclable and inorganic. Plus, your steel building won't rot or decay like a wood building and that means you won't have to worry about intense maintenance. Don't settle for a building material that can warp or split after a few years, and contains parts which constantly needs to be replaced. Honestly, it can be a dangerous health hazard. You can rest assured that a pre-engineered metal building won't become an eyesore that hurts your property value, violates HOA rules or injures your reputation in the community.
Erection times are greatly reduced with pre-engineered metal buildings. A pre-engineered metal building is designed for easy and quick assembly. A 5-7 man erection crew can erect a building in days or weeks, as compared to wood buildings, which could take months. All parts are bolt together, pre-welded and pre cut. If you're thinking long term, these bolt together parts allow for easy expansion in the future.
Pre-engineered steel building systems are extremely flexible. With clear span framing, there are no interior poles or columns to navigate around. Plus every inch of space is at your disposal, making steel buildings ideal storage facilities for farm equipment, hay, or even expensive aircraft.
Simply stated, when you decide to build, the biggest mistake you can make is deciding not to build a pre-engineered metal building.
---
---
« 4 Tips to Save Time on your Steel Building Job Site
Metal Building Homes Guide: It's Easier Than You Think »
PRICE A
STEEL BUILDING
IN MINUTES NOW!
---
Popular Posts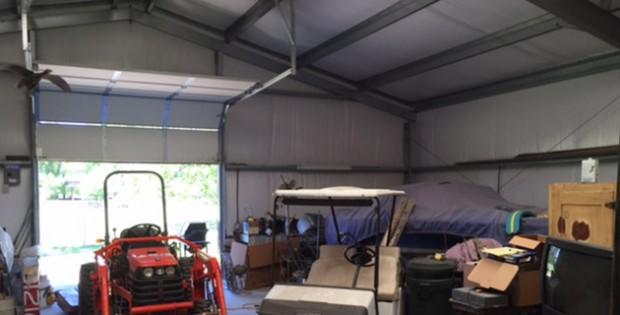 Will Adding a Steel Building Increase My Property Value?
I've seen steel buildings increase in popularity every day because builders use these durable, versatile and flexible construction solutions in every application. Not only have homeowners utilized a steel building for residential purposes, but builders have also made additions to their existing property. No doubt that a steel building garage will increase the value of a home,… …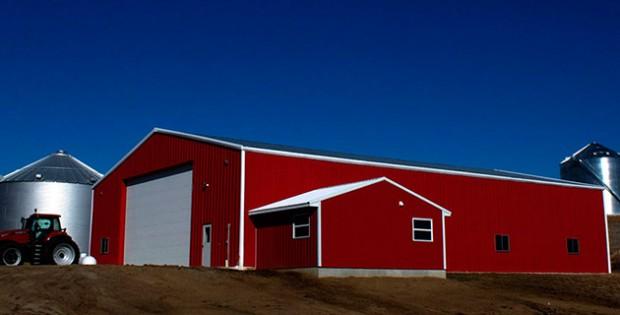 Steel Building Quotes: Get a Grasp on Prices and Estimates
What is the first step of a steel building project, or any construction project for that matter? After you decide to add a new garage, agricultural or commercial building to your property, you'll most likely start contacting steel building manufacturers for steel building quotes. From there, you can create a timeline for yourself and develop… …