START HERE: Price Your Building Now!
New Ways a Steel Building Will Help You Develop Your Brand Image
Have you ever thought about your brand image? If not, now is the time to start thinking about it. Every company has a brand image, whether you know it or not. Your brand image is your reputation and a healthy reputation is paramount to success. If you haven't thought too much on your brand image, it's not the end of the world. We can help you fix it – especially with the help of a pre-engineered steel building.
If you are just starting out as a contractor and want to develop a healthy brand image, you've come to the right place. Even if you've been in the industry for 50 or more years, there is always an opportunity to start. Look at it this way – before you look outward to your potential clients, you must first look inward at yourself and your business.
To build your brand image, you want to focus on yourself, your customer, and the relationship between the two. The first step is to prepare yourself. You want to be the best choice for your customer and to do that, you must be knowledgeable about the processes and history of your industry. Who occupies the space in the industry? What has worked before, or what no longer works? Who is your biggest competition? What do they do well, and what do they lack? These are questions you can begin to ask yourself at this stage of the game. Furthermore, this step isn't hard because there are numerous blogs on the internet that can educate an inquiring mind. Defining your brand is an important step in developing your brand image and it describes what and how you offer your service. The brand definition will also describe what sets your service apart from the others. This could be as simple as offering a pre-engineered steel building option if you are a building contractor, or moving into a steel building if you're a small business owner.
Before you can launch your brand, you should develop a logo. Your logo is the face of your brand and will often times be the first thing people see. When designing your logo, be original and try to avoid designs that look too much like already established chains. An eye-catching logo will make your brand get noticed and become a familiar image with your potential customer. A simple logo, a user-friendly website or a partnership with a reputable review site could be the difference in a customer picking you over a competitor. Seriously! According to a Baymard Institute survey, nearly 50% of respondents said they felt more comfortable shopping online sites that displayed secure site seal. Baymard speculates the brand recognition of a website backed by a popular brand is what drove these respondents to pick it.
Once you done the appropriate research, asked yourself several hard questions and have the appropriate collateral material, it's time to market your brand image and to do that successfully, you must find your key audiences. Your key audiences will consist of internal and external groups such as customers, partners, industry analysts, and employees. Specifically identifying your key audiences is important because it helps you craft a successful marketing strategy. Like the pre-engineered steel building process, taking the proper precautions early should save you money in the long run. Now that your key audiences have been identified, you should advertise in areas and sites that your audiences will frequent. This will ensure you aren't wasting funds on non-customers.
Most likely your greatest ally is your referral system, and if you don't have one, it's easy to set one up. The first step is to create a referral plan and reach out to your most satisfied customers. Ask them why they were so happy with your brand and if they could help create awareness by sharing pictures of your work on social media. Your brand's involvement in non-profit organizations will strengthen you credibility and give your brand a moral purpose. Don't ignore your local community. The internet can land you big, out of town deals, but you will probably have more success focusing on your local community. A job well done will spread from a happy customer's mouth faster than you think. Your family usually wants to see you succeed and they are probably willing to sing your praises to anybody that will listen. At the end of the day, customers will be more willing to refer people to you if they see a value in it. Try offering them a discount or some other incentive to spread word of your brand.
When you speak to your customer you should always keep your brand in mind. It goes without saying you shouldn't ever be rude or talk down to your customer. One rude comment could potentially tarnish your brand forever online or in the court of public opinion, but a positive experience could grow your number of customers exponentially by way of referrals. Remember, this works when you're consistent. A consistent message and standards for handling projects will give your customers faith and security in your brand.
Long term relationships with your customers will ensure you have business for the future. To foster these relationships, you will need to operate at a high level and stick to your word. For example, if you preach about being prepared, you shouldn't show up to a pre-engineered steel building job site without the proper tools, right? This makes you and your brand look hypocritical and just plain untrustworthy. Be authentic and honest with your customers, because people can tell when you aren't being yourself and this could potentially hurt your relationship with your customer base.
By incorporating these tips into your contracting business, you can begin to build a healthy brand that your customers trust and that should provide you with many years of success.
---
---
« How Can You Prepare for the Steel Building Erection Process?
Steel Workshop Tool Review: ArmorAll Wet/Dry Vacuum »
PRICE A
STEEL BUILDING
IN MINUTES NOW!
---
Popular Posts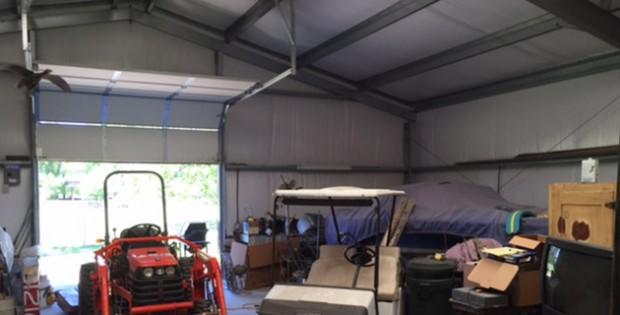 Will Adding a Steel Building Increase My Property Value?
I've seen steel buildings increase in popularity every day because builders use these durable, versatile and flexible construction solutions in every application. Not only have homeowners utilized a steel building for residential purposes, but builders have also made additions to their existing property. No doubt that a steel building garage will increase the value of a home,… …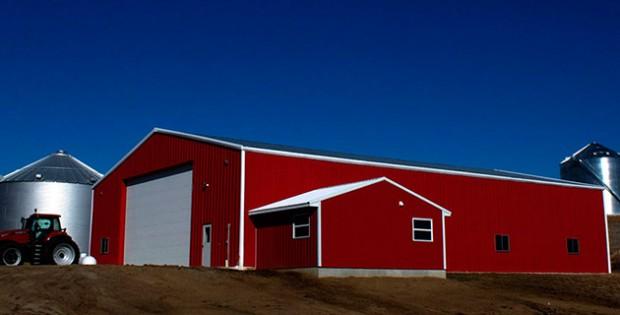 Steel Building Quotes: Get a Grasp on Prices and Estimates
What is the first step of a steel building project, or any construction project for that matter? After you decide to add a new garage, agricultural or commercial building to your property, you'll most likely start contacting steel building manufacturers for steel building quotes. From there, you can create a timeline for yourself and develop… …