START HERE: Price Your Building Now!
Put Your Business Expansion Plans on Autopilot
In your time as a small business owner, I'm sure you've worn your fair share of hats. You were the first official employee and now you probably manage a whole team of employees. As your business and number of employees continue to grow, so should your building. That could come with its fair share of problems.
Wouldn't you like to be able to sit back and relax during your proposed expansion? I mean really put the expansion on autopilot and let someone else take care of all the intimate details? You might think it's impossible giving up control. Believe me, it's not impossible.
Maybe you just need a small upgrade to a pre-engineered metal building that could greatly expand your business. Let's take a look at one of my favorite success stories. We'll travel to Texas for this particular instance, and visit the Cobra Kai flight school. The owner of the Cobra Kai Flight Academy, Martin, was looking to expand his academy with a steel airplane hangar for a fleet of planes. Martin, like most small business owners, had a set budget to work around. I know every small business owner understands the feeling of being a manager, salesperson, and janitor all rolled in one, but there is another important mantle you'll take when you're a small business owner – accountant. Taking the reins of your business's books is just one of those hats that small business owners are used to wearing. In this case, Armstrong was able to take Martin's initial designs and adjust them to fit his budget without harming the core design. Often times, many people have an idea in their head of exactly what they'd like to accomplish, and staying true to their vision is vital.
Steel companies with an in-house engineering team are able to quickly and efficiently make changes to the design of your pre-engineered metal building, should they be necessary. Don't trust your expansion plans with overseas engineering departments. If you need to change something with them, it may be too late. In Martin's case, he was also able to add to his savings by taking advantage of direct pricing, securing a foundation engineer and the proper permits in an efficient manner. When you place your order and complete your purchase, your file will move to the engineering department. The engineering team will draw up an approval drawing that takes into consideration the codes of your area while maintaining the specifics that you requested. This will ensure that you will receive a quality pre-engineered metal building and not a pile of wasted materials.
There's something to be said about managing every aspect of your project. I remember, you're a small business owner! If you want to add another hat and find an architect, an engineering team, a general contractor, a foreman, a bunch of subcontractors and a superintendent, you're free to find them or take care of everything yourself. Of course, if those hats just don't fit your head quite right, you could always ask your project manager (the one assigned to you at no extra cost) to give you the proper advice.
Your project manager is a great resource in the steel building process. I'll walk you through the process and go over your approval drawings with you. If you need to change something, this is the stage to do it. Just let me know, and I'll make all the necessary changes with your guidance. After you agree to the approval drawings, you will move to the permit phase. The permit phase requires you to send the drawings Armstrong provided to your city or municipality. These drawings will be used to acquire the correct permits. Your project manager is also your point of contact in the entire building process, and I'll make sure to go over the final details like colors and to make sure you are happy with your design. This will continue the process of turning your expansion dreams into a full fledged reality. Then we'll confirm your freight and shipping, and you get to wait for your building to arrive!
Once your building ships, you can put on your hard hat and erect your building yourself or hire a construction team to do it for you. A pre-engineered metal building is designed to fit together easily and this will usually allow you to expand in the most efficient way possible. After your building is delivered, you can still contact your project manager to ask questions and inquire about anything else that may arise in your erection process.
It wasn't difficult to stay in touch throughout the erection process of the Cobra Kai steel hangar either. I do it all the time with everyone! So go ahead and put your pre-engineered metal building expansion plans on autopilot, and let me take care of everything you need!
Photo courtesy: JL Johnson
---
---
« Debunking Three Myths – The Whole Darn Pole Barn Truth
All Metal Buildings are NOT Created Equal »
PRICE A
STEEL BUILDING
IN MINUTES NOW!
---
Popular Posts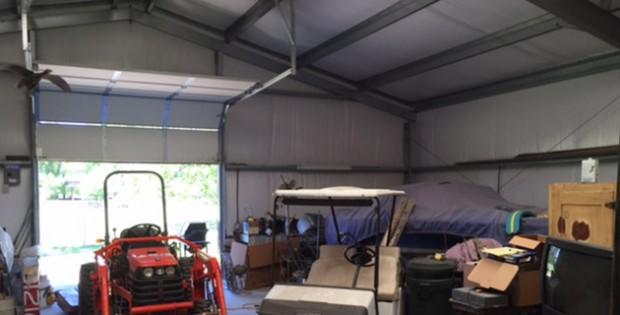 Will Adding a Steel Building Increase My Property Value?
I've seen steel buildings increase in popularity every day because builders use these durable, versatile and flexible construction solutions in every application. Not only have homeowners utilized a steel building for residential purposes, but builders have also made additions to their existing property. No doubt that a steel building garage will increase the value of a home,… …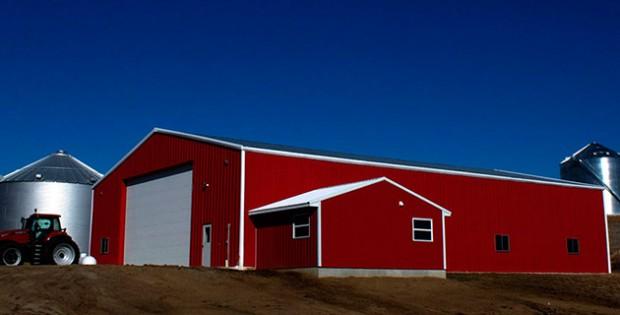 Steel Building Quotes: Get a Grasp on Prices and Estimates
What is the first step of a steel building project, or any construction project for that matter? After you decide to add a new garage, agricultural or commercial building to your property, you'll most likely start contacting steel building manufacturers for steel building quotes. From there, you can create a timeline for yourself and develop… …