START HERE: Price Your Building Now!
Stop! Read This BEFORE You Price Your Building Online
It all starts with a wish. You're looking for more space, and you need a building on your property. So you begin to fantasize about what you want. Are you looking for a pole barn, or would you rather have a steel building? As you continue to research the topic, you might start to initiate some kind of contact, and get price estimates or quotes.
Honestly, we wish pricing a building were as easy as publishing a long list of building prices for the public. It would go a long way to help people that are curious about steel building prices. Unfortunately, pre-engineered metal buildings are different than tuff sheds, or your basic lumber package. We, or anyone in the steel building industry, can't put a set price on a building size like you're accustomed to seeing at your favorite hardware store. If a steel building company gives you a concrete price BEFORE knowing your location and intended use of the building, it's a big red flag. Most likely, that means you're talking to a contract manufacturer, or broker. These companies are simply 'middlemen,' who sell you high, then order your building from someone else.
So you obviously have your computer, phone or tablet open right now. I'll walk you through our Price a Building setup, and tell you everything you need to know to better understand the process, and help you get a more accurate steel building quote.
First, when you use the online price calculator, you'll choose what type of building you want. Interested in a workshop, a barn, or commercial building? Knowing what type of building will help us know the building's intended use. Now select your width and length. Most building widths are between 30' and 150', and lengths usually fall in the 40' to 200' parameters. If you think you need a building beyond those limits, pick what you think is the closest, or contact a building consultant for a more accurate steel building quote.
Then, you'll select eave height and roof pitch. These are the two selections that bring about a ton of questions. Eave height describes the vertical distance between the floor and the top of the eave strut. The eave strut is the structural member that supports the roof and wall paneling. Basically, you're picking how tall you want the building walls to be. Now you can pick your roof pitch. Think of what angle you want your roof to have. The angle of the roof, or pitch, is calculated by the number of inches it rises vertically for every 12 inches it spreads horizontally. For example, a roof that rises 2 inches for every 12 inches or horizontal run has a 2:12 pitch. The larger the first number is, the more sloped the roof will be. Do you want more of a flat roof? Pick 1:12 or 2:12. If you want more of a sloped roof, pick 4:12 or higher. Talk to your building consultant if you have anymore questions about your roof pitch options.
Next is zip code. We're asking for the zip code county and state of the steel building site. This is because every location has different codes and requirements for erection. There are even snow loads, wind loads and seismic factors unique to every job site that affects how the building is engineered and fabricated. Estimators, engineers, and designers do a lot of work to determine all these influences and give you a precise proposal.
After that, you'll pick your wall, roof, trim, and wainscot colors. All the colors listed are available for the exterior of your steel building. There are also a few different finishes you can select if you don't want the outside of your building to flash the look of steel. You can pick from faux brick, stucco, vinyl siding, or even a wood exterior later in the process with the assistance from a project manager.
Once you've established the look of your building, you'll have an opportunity to pick some accessories like gutters, skylights, cupolas, windows, doors and insulation. These add-ons will not show up on your building quote, but are in place to give a building consultant a better idea of your vision. Even if you're not sure what you want now, you're not married to any selection on this page. This is another benefit of the Direct Buy process. You'll get to pick your accessories yourself, as opposed to letting a salesperson choose your additions, which could expose you to hidden markups. In addition, Armstrong Steel isn't a door and window company, so you'll never be obliged to buy those fixtures from us.
Finally, you've come to the end of this easy procedure. Review your selections, and feel free to make any changes if you feel like it's necessary. Finally, fill out the remaining information. Once we've received this information, a building consultant will contact you. Our estimators will get to work. They'll take all the information you've provided, assess the details and determine your codes, loads, and exposures, and provide you with a detailed steel building quote.
If you don't want to wait, contact a building consultant now and get started!
Want more information like this? Visit the Steel Building Insider blog for tips and steel building advice.
Photo courtesy:
thematthewknot
---
---
« 5 Ways to Dump Your Debt and Grow Your Small Business
Steel Building Live Loads & Dead Loads – Why They Matter »
PRICE A
STEEL BUILDING
IN MINUTES NOW!
---
Popular Posts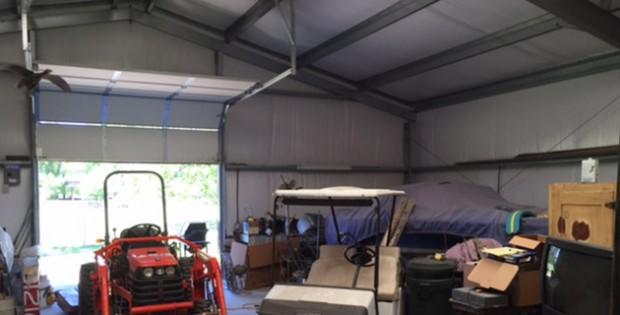 Will Adding a Steel Building Increase My Property Value?
I've seen steel buildings increase in popularity every day because builders use these durable, versatile and flexible construction solutions in every application. Not only have homeowners utilized a steel building for residential purposes, but builders have also made additions to their existing property. No doubt that a steel building garage will increase the value of a home,… …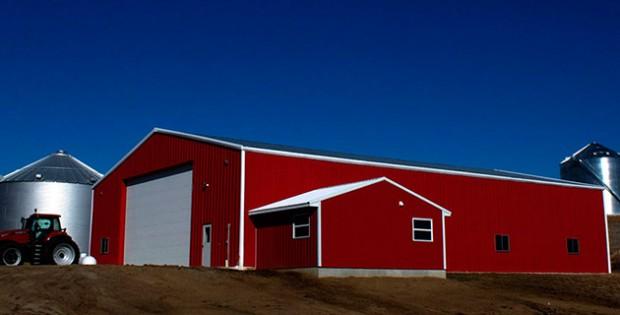 Steel Building Quotes: Get a Grasp on Prices and Estimates
What is the first step of a steel building project, or any construction project for that matter? After you decide to add a new garage, agricultural or commercial building to your property, you'll most likely start contacting steel building manufacturers for steel building quotes. From there, you can create a timeline for yourself and develop… …