START HERE: Price Your Building Now!
Steel Building Coatings Explained
I often like to tell people that steel buildings are some of the most flexible, durable building solutions on the market today. Thousands of people choose to build with steel every year because of its strength, energy efficiency and cost savings. When it comes to your current or future steel building, you want to make sure it's properly protected. You can do this with simple chemistry. Now, I'm not asking you to go and get your white lab coat and goggles here. To protect your building, you need to understand the science behind what is guarding it.
At the very heart of chemistry is the Periodic Table of Elements. As you probably remember from high school, the Periodic Table is full of basic metals, nonmetals, and noble gases. Steel itself is made up of alloys of mostly two of those elements front and center on the table: iron and carbon. But there is another element that helps enhance the performance and longevity of steel. That's zinc.
Zinc coatings provide the most effective way to shielding steel against corrosion, or rust. A recent study completed in cooperation with the U.S. Department of Transportation and Federal Highway Administration estimates the total annual direct cost of rust and corrosion in the United States to be $276 billion. Even though steel will corrode in almost any environment, you don't want to spend your future income on rust elimination. So, when you buy a steel building, you want to make sure your components are protected by some kind of barrier.
Galvanization is the process of applying that protection from corrosion. When a piece of steel is galvanized, usually by hot-dip galvanization, it forms a coating of rust-resistant zinc. The coating thwarts destructive substances from reaching the metal. In essence, the zinc sacrifices itself and gives the steel a sort of armor, even if the steel is scraped or scratched. When shopping for steel building, you'll want to confirm that the secondary framing, base angle, and flange bracing is pre-galvanized to prevent rust.
There is also a weight and thickness designation for galvanization. The industry standard is G-30. For instance, G-60 coating has twice the thickness of a G-30 coating, and therefore it's life is twice as long. However, Armstrong's pre galvanization is G-90, three times the amount of the industry standard, three times as thick, and three times as long lasting. This is extremely important for the steel in your entire building, but it's crucial for the smaller parts, like your base angle, which is only about as thick as a dinner plate.
You might see photos of older steel building rigid frames, or even newer ones, with a reddish color. These rigid frames are covered in red oxide primer. This type of coating is an exterior and interior rust preventative solvent-based metal primer for steel. It's not typically intended for use on brass, copper or aluminum. Basically, red oxide primer is a base-coat paint that is specifically for use on the surface of iron and steel as a top coat, while still providing some protection from rust. However, red oxide primer is red for a reason. It hides rust! Plus, if the building does rust, it will streak and look extremely unattractive on panels of a different color.
If you don't want your building to show off the look of finished steel, you can choose to have your building painted in one of 20 different colors. You can choose a different color for your wall, roof, trim, and wainscoting as well. Paint should minimize chalking and fading by resisting the detrimental effects of the sun's UV rays, rain, humidity and weathering. Some paints contain basic polyester, which provides good color retention, exterior durability, and abrasion resistance to the sun, rain and other adverse weather conditions. For instance, the paint on Armstrong's sidewall panels carries a 40-year warranty against chipping, cracking, peeling or blistering. Additionally, a galvanized coating beneath the paint provides further protection against rusting. Some companies only offer a 10-year paint warranty on the sidewall panels, but still will allow you to paint these parts of a steel building.
Galvalume® is an alloy with a mixture of zinc and aluminum. Zinc is something of a "healer" to the steel in this situation. It's an active ingredient that sacrifices itself to protect the base steel. It's also a little bit smoother, and more corrosion-resistant that galvanized steel.
Talk to your steel building expert about what coatings are available for your steel building. As with any project, you want it done right the first time, and you want it to last. Different steel building protective coatings will go a long way to making sure it does.
Photo courtesy: Filter Forge, Andrew Beeston, Seier+seier
---
---
« 4 Ways a Metal Building Will Help Your Company Retain Profits
Should a Used Steel Building Scare You? »
PRICE A
STEEL BUILDING
IN MINUTES NOW!
---
Popular Posts
So You're New to Metal Buildings? This is What You Need to Know
According to the Metal Building Manufacturer's Association, "Metal building systems now account for over 50% of new low-rise, non-residential buildings in the U.S." If you're reading this, I assume you have noticed this trend – and maybe that means you're interested in making your next building a metal building. Let's get one thing straight right… …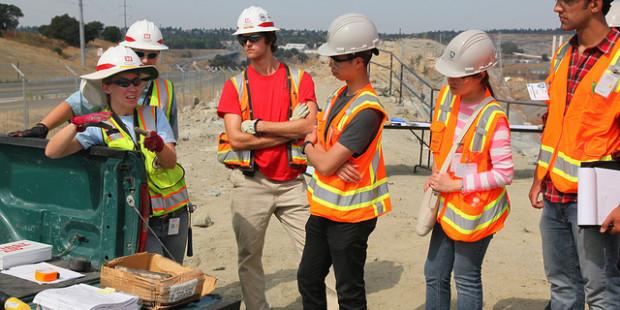 Will You Save Money By Hiring A Superintendent?
It might be a good idea to place steel building construction site management in the hands of a construction superintendent. An on-site superintendent will give you more freedom to scrutinize financials and handle design issues. When you get tied up in the small parts of your building projects like HR duties, interviewing workers and dealing… …