START HERE: Price Your Building Now!
Is Your Church Making the Right First Impression?
I'm sure many of you have been in the same situation that I'm in right now. My wife and I are currently shopping for a new church. We're both from religious families who attended church on a regular basis when we were growing up, and we're both from similar religious backgrounds. If you've gone through this journey before, you certainly understand what I'm experiencing right now. I'd like to think I'm not the only one looking for a spiritual home right now.
I wish it were as easy as attending the same church in which one of us grew up. But the two of us both are in a new city, and it's important to us to find the right church family. As we visited different churches, we started to notice some patterns. Not all of them were positive either. We wondered if every steel church building was really putting its best foot forward and providing the right first impression. This might be the time to evaluate your current situation and see if your church is doing everything in its power to cater to its members, and to others who are evaluating your church.
Location
It goes without saying people will search for a steel church building that's near to their home. However, it's not unreasonable to think some people are willing to travel a little bit out of their way if they find a comfortable atmosphere. At first, my wife and I looked at churches near us. We live in what we consider a good part of town, and started our journey with visits to local churches. I don't think we even considered a church located in place with any kind of reputation of being unsafe. That's a shame, because there are a lot of amazing churches doing equally amazing ministry in EVERY neighborhood. All I'm saying is you don't want your location to be counterproductive. Regardless of where you church is located, is it hard to gain access the building, or difficult to reach? Are there too many signs, or not enough? What about the landscaping or architectural design? Do they turn people away or demonstrate an inviting atmosphere? These small but significant details could be the difference from bringing people into a steel church building or not.
Message
Honestly, it's an exercise in futility to try and determine what speaks to each individual worshiper, or how they will respond to your message. First impressions can greatly impact your overall church brand. But let's think outside of the box for a moment, because you might be taking the wrong approach to this question. Realize the first overall impression you create isn't about you or your church. You need to be more concerned about the feelings and emotions of others. Every single conscious decision your church makes causes people to feel something. Those feelings determine who you are as a religious family. If people are at ease with the way you make them feel, there is a greater chance they'll stay and listen to your message.
Organization
Overall appearance is a big factor in creating a great first impression. Is your church extremely old or in a state of disrepair? You might want to consider moving into a steel church building. However, when I say organization, I'm talking about how your church operates, like the nerve system operates in your body. How are actions and signals transmitted throughout your church? If someone wants to volunteer, how do they sign up? If a mother wants to register her children for Vacation Bible School, where does she go? How would I get in touch with someone if I had a prayer request, or needed to speak with someone about a ministry I'd like to create? Are there clear procedures for each request? Is it easy to accomplish or problematic, and do people reach their desired outcomes? If you don't feel you're in control of the interworking of your church, don't worry! Every week is a new opportunity to create an atmosphere for people to connect to God. It's easy to improve with a little bit of forethought and a plan to welcome more people to your steel church building.
We're still in the process of looking for a spiritual home. I say, 'we,' but I'm also speaking for the thousands of people and families doing the exact same thing. Is your church making the right first impression, or are you unknowingly driving away first time guests?
Did this blog make your congregation think about your own practices? Tell us about it! Also, tell us some of the great efforts you're making for a GOOD first impression!
Photo courtesy: Lindsey Turner
---
---
« Pole Barns, Quonset Huts & Steel Buildings: 3 Buildings Enter, 1 Building Leaves
4 Reasons Why You Need a Steel Practice Facility »
PRICE A
STEEL BUILDING
IN MINUTES NOW!
---
Popular Posts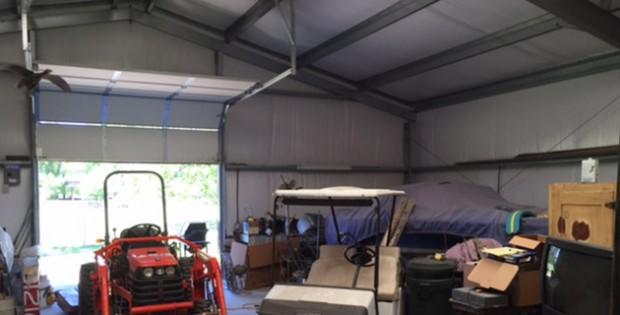 Will Adding a Steel Building Increase My Property Value?
I've seen steel buildings increase in popularity every day because builders use these durable, versatile and flexible construction solutions in every application. Not only have homeowners utilized a steel building for residential purposes, but builders have also made additions to their existing property. No doubt that a steel building garage will increase the value of a home,… …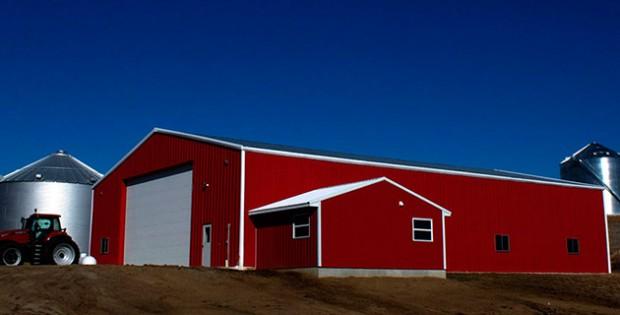 Steel Building Quotes: Get a Grasp on Prices and Estimates
What is the first step of a steel building project, or any construction project for that matter? After you decide to add a new garage, agricultural or commercial building to your property, you'll most likely start contacting steel building manufacturers for steel building quotes. From there, you can create a timeline for yourself and develop… …