START HERE: Price Your Building Now!
Steel Workshop Tool Review: Modular GearDrawer from Gladiator
Space is a valuable commodity at any time, but it becomes even more valuable as you age. Does this sound like you: Significant others move in. Kids appear. Maybe even Mom and Dad move back in! There just doesn't seem to be any extra space in your home. Your space concerns are probably what led you erect a steel workshop in the first place. Now that you have your garage or workshop, you may be suffering from a clutter problem. You may have noticed the number of tools in your possession multiply and you don't know what to do with them. I suggest you look into the Premier Series Modular GearDrawer.
The Premier Series Modular GearDrawer Cabinet sits 34.5 inches high (almost 3 feet), 28 inches wide, and 25 inches deep and contains five full-extension adjustable for simple organization. The 25 inch deep cabinet is larger than your standard 18 inch cabinet. Each drawer can hold up to 65 pounds and the entire cabinet can hold up to 1,400 pounds! Each drawer has a cushioned liner, rides on full extension ball bearing slides, and has full metal handles.
You won't have to worry about your kids getting into your cabinet either. If the spend a lot of time in your steel workshop, you don't want sharp or dangerous tools just laying around. The Premier Series Modular GearDrawer comes with a round drawer lock for each drawer that are all accessible with the same key. A singular key is a benefit because you're trying to reduce clutter by purchasing this cabinet and more keys could just create more clutter, right?
Optimizing space is really the 'name of the game,' and I think Gladiator kept this phrase in mind when they created this tool cabinet. The Premier Series Modular GearDrawer Cabinet comes with heavy duty five inch by two inch casters to allow for easy movement if you want to move all of your tools to a work site or just want to reorganize your garage. This cabinet can fit under a workbench or can be used as a counter or stand if you need it. The Premier Series Modular GearDrawer Cabinet is able to store tools of various sizes as well. You're able to store medium power tools, smaller cordless drills, and grinders together in one drawer or a large power tool by itself.
Like a quality pre-engineered steel workshop from Armstrong Steel, the Premier Series Modular GearDrawer Cabinet is engineered to last in the U.S.A. This gearbox also comes with a lifetime limited warranty. The Premier Series Modular GearDrawer Cabinet is engineered with steel double side walls that allow it to be one of the most durable cabinets on the market.
The price for the Premier Series Modular GearDrawer Cabinet ranges from $300-$500 depending on the sale, which is a little bit pricey. I've had many other tool chests and cabinets over the years, and you can definitely get one for cheaper, but you'll be sacrificing quality for cost.
This GearDrawer Cabinet can be the heavy duty, all-purpose storage unit in your steel workshop for a long time to come. If you decide to get one, the only problem you'll have is whether you want it in graphite or red!
Photo courtesy: Gladiator
---
---
« Is Your Church Stuck in a Rut? Here's an Easy Fix
Bidding Wars: Why Cheaper Isn't Always Better in Construction »
PRICE A
STEEL BUILDING
IN MINUTES NOW!
---
Popular Posts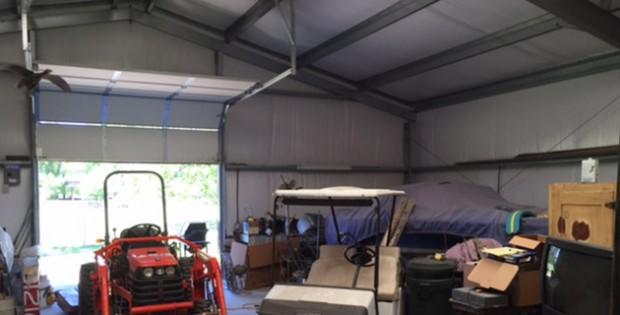 Will Adding a Steel Building Increase My Property Value?
I've seen steel buildings increase in popularity every day because builders use these durable, versatile and flexible construction solutions in every application. Not only have homeowners utilized a steel building for residential purposes, but builders have also made additions to their existing property. No doubt that a steel building garage will increase the value of a home, …
Will Adding a Steel Building Increase My Property Value? Read More »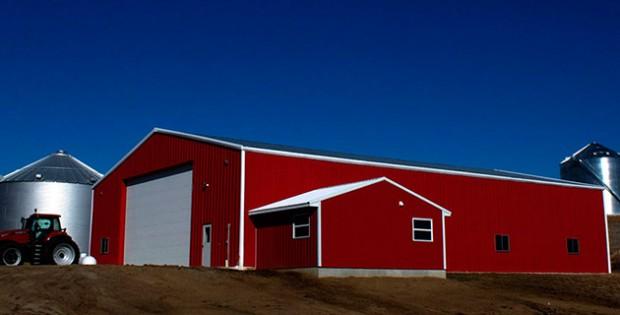 Steel Building Quotes: Get a Grasp on Prices and Estimates
What is the first step of a steel building project, or any construction project for that matter? After you decide to add a new garage, agricultural or commercial building to your property, you'll most likely start contacting steel building manufacturers for steel building quotes. From there, you can create a timeline for yourself and develop …
Steel Building Quotes: Get a Grasp on Prices and Estimates Read More »