START HERE: Price Your Building Now!
Bidding Wars: Why Cheaper Isn't Always Better in Construction
"The bargain hunters in home building are the ones who get licked!"
That's an actual quote from an architect in the March 1929 issue of Popular Science. In modern language, it translates to 'cheaper isn't always better in construction.' This isn't a new idea. It's 2016 and people are still falling in the trap of purchasing the lowest priced building simply because it's the cheapest.
With any purchase, customers want the value to 'check out' after a purchase. You don't want to get licked, taken or beaten by a bad decision to go 'cheap.' If I can get a TV for half price during a Black Friday sale, I'll take it. But I'm not sacrificing the quality of the TV, just getting a better deal on the same product at an opportune time.
The best value for your money, especially when it comes to the construction industry, is often determined by a variety of factors. The erection process, general maintenance and quality all play a huge part in regulating all the costs you'll incur over the lifetime of a pre-engineered steel building.
The first decision you will face: What material should I choose? Price might play a huge role in your choice of construction material. You'll probably see a lower upfront cost of wood, but your costs will increase in the future. Sure, the raw lumber can possibly be ordered for a lower cost, but you'll have to shell out more to your contracted builders. Contractors will have to cut the lumber on site before they build a pole barn. That's added labor. Plus, how long does it take to build? Multiple months or more? Should there be any delays, your lumber could be exposed to the elements, which could cause mold to grow. Don't forget about the potential for lumber to decay or rot and severely weaken your building over time. It's no secret wood can rot, warp and split, leaving you with replacement costs in five, ten or even fifteen years.
A pre-engineered steel building is designed to your specifications and zoning codes, and arrives at your job site ready to be put together with a few simple tools. Since a steel building is pre-engineered, you shouldn't have to do any on site fabrication. The members are bolt-together, and with pre-punched connections, numbered components, and detailed assembly drawings, erection is streamlined. A erection crew of 5-7 people could realistically put together a steel building in as little as a few days to a week. That lowers labor costs. In fact, many first time builders erect steel buildings themselves, therefore completely eliminating labor costs all together.  
Still, not all metal buildings are created equal. If you opt for a cheap building, you could receive parts that don't fit together properly and could be forced to pay for replacement parts at some point.
But the million dollar question: how do you identify a cheap product, and stop yourself from buying it? If I had the tried and true answer, I'd probably be retired somewhere in Fiji, sipping Mai Tai's on the beach right now with a big bag of money. Sometimes you can see it coming, and other times it's a mystery. Still, I can tell you how you can identify a cheap metal building.
Consider the source
With cheaper buildings, you might run into design issues. These problems are a result of poor engineering. I can't tell you how many times I speak to a contractor or builder who tells me how they hate erecting cheap buildings. They're the ones on the job site who must work around with the consequences of poorly engineered structures. When holes don't line up the way a drafter intended, or when pieces are missing, causing costly construction delays, the cheapest building quickly turns into the most expensive building! As a first time builder, you don't have the time for this kind of mess. The initial prospect of saving a few thousand bucks isn't worth it when those savings vaporize thanks to labor and construction costs rising because you, or a contractor had to spend extra time on a job site to fix a problem that should have been prevented in the first place! More important, we're not talking about a TV here. This is an engineered structure, and corners should never be cut just to save money. You're talking about your personal safety.
Understand the difference between a broker and a steel building manufacturer. Always do your research and on a company before you decide to do business with them. Ask to see the buildings they've manufactured themselves and seek out trustworthy online reviews.
The details matter
They say, "the devil is in the details." Take a look at exactly what you're buying. Are you able to choose accessories, like doors, windows and insulation yourself? Does it come as one complete package? While this sounds convenient, wouldn't you rather put these items in yourself so you can confirm cost and quality?
What about the product itself? What faith does the company have in its products? Product warranties are pretty good signs of how the product is expected to perform. Not all steel building companies can offer the best and longest warranties in the industry. As you comparison shop, consider each warranty on each piece of the product, and make the best decision for you. Usually, the cheapest price has low or short term warranties.
What's the difference between errors and excellence? Ask where a building is being detailed. In-house, with the same people who design, engineer and manufacturer a building? Or are the details being subbed out to the lowest bidder? Control over a project is integral to maintaining a superior product.
Pay special attention to small details like paint, primer and coatings. Don't settle for red iron buildings. Sadly, those types of buildings can be classified into 'industry standard.' You know why cheap buildings are painted with red iron primer, right? Red hides rust! Left unpainted and exposed to the elements, red iron encourages corrosion and has the potential to damage the structural integrity of the building over time. A quality pre-engineered steel building will require little or no maintenance over its lifetime – maybe only a simple power wash now and again.
You're buying a building meant to last decades. This is a once in a lifetime purchase, and it should last decades, not just years. Honestly, you don't have to break the bank when it comes to a steel building purchase. My intention is to get you to do your research, weigh your options, and make the best decision for you.
Have the confidence to make an investment in the present, and continue to reap those rewards in the future.
Photo courtesy: USACE
---
---
« Steel Workshop Tool Review: Modular GearDrawer from Gladiator
Words & Phrases Steel Building Shoppers Should Know Before Diving In »
PRICE A
STEEL BUILDING
IN MINUTES NOW!
---
Popular Posts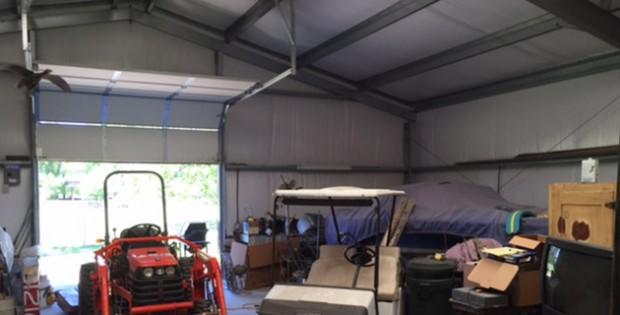 Will Adding a Steel Building Increase My Property Value?
I've seen steel buildings increase in popularity every day because builders use these durable, versatile and flexible construction solutions in every application. Not only have homeowners utilized a steel building for residential purposes, but builders have also made additions to their existing property. No doubt that a steel building garage will increase the value of a home,… …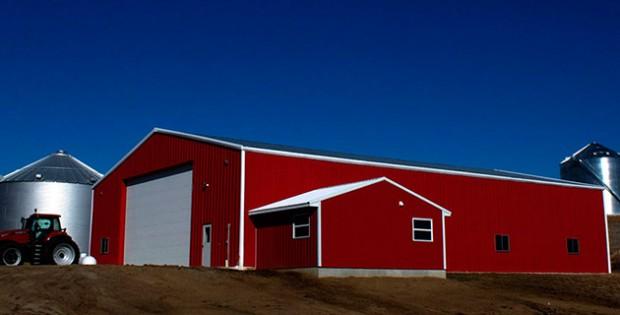 Steel Building Quotes: Get a Grasp on Prices and Estimates
What is the first step of a steel building project, or any construction project for that matter? After you decide to add a new garage, agricultural or commercial building to your property, you'll most likely start contacting steel building manufacturers for steel building quotes. From there, you can create a timeline for yourself and develop… …