START HERE: Price Your Building Now!
A Simple Explanation of Steel Building Manufacturers vs Brokers
When you're looking to build a steel building, it's quite obvious you have choices. You have the freedom to choose who to buy from, when to buy and what to buy. Simple decisions like choosing between Pepsi or Coke, McDonald's or Burger King, and Chevy or Ford is really just a matter of preference. Each previous choice is relatively similar to each other. But don't put a steel building purchase in the same category. There is a big difference between steel building manufacturers and brokers – and the difference could cost you.
A broker might refer to themselves as a "contract manufacturer," but they don't actually manufacture anything! They are simply in the business of outsourcing. Brokers don't employ personnel to design, engineer and fabricate a pre-engineered steel building. Instead, the main function of a broker is to take your desired dimensions and shop them around to manufacturers. Think of it like this – Brokers are only working as 'middle-men' who want to sell you the cheapest building. They are essentially mediators between contractors, manufacturers, companies, and the customer. They'll arrange for only the purchase and delivery of the building for you, but might not give you vast options on price. Basically, you're married to the decisions of a broker. In fact, that's all some steel building companies can do. They'll send out for all of the other important aspects that manufacturers can do in-house. You want windows, maybe a roll-up door, an awning or a canopy. You want to put your individual flair into every bit of the design process.
A broker tends to look for the cheapest price, regardless of quality, and that often translates to poorly designed steel buildings, with little or no attention to detail. Brokers rarely concern themselves with anything beyond finding the cheapest structure, and outsource the engineering and design to others. Whether it's your home, church or place of business, your pre-engineered steel building shouldn't be afterthought – it should be the only thought. The last thing you need to worry about is the hidden danger of the cheapest price, and whether your building could collapse or need costly repairs in the near future. A broker won't concern themselves with your long term needs. What happens when your building shows up with missing pieces? Will a broker be able to help? Not at all.
Steel building manufacturers are able to design, engineer and fabricate a pre-engineered steel building because they have their own engineers, detailers and an actual manufacturing facility or factory to fabricate your pre-engineered steel building according to your exact specifications. Manufacturers sell directly to the public – no expensive middleman necessary! Steel building manufacturers have much more control over the entire process of a steel building project, and can assist a customer from conception to completion.
Your project is essentially in your hands when you purchase from pre-engineered steel building manufacturers, because you can have input every step of the way. Once you're content with a manufacturer who will design, engineer and fabricate the highest quality steel building, you'll have the opportunity to discuss your dream building with a project manager. Do you have a specific design in mind? A manufacturer can accommodate your design wishes. With a broker, you might be stuck with a building they suggest, because they are exclusively an expensive 'go-between.' You're not picking your building. They are.
In addition, a manufacturer will let you choose your own doors, windows, insulation and other building extras. Don't let anyone "include" those accessories! There's a reason why contractors and brokers insist on maintaining control over every aspect of the costs associated with any given project, right? That's where they hide the markups! Letting someone choose your doors and windows for you is like letting someone choose the floors, paint colors, and finishes in your home – sight unseen. You don't know what you're getting beforehand because the choice has already been made for you. Pre-engineered steel building manufacturers, like Armstrong Steel, will let you pick your accessories and add-on's from a catalog. You'll know exact costs on those extras before you add them to your building.
A helping hand isn't the only benefit steel building manufacturers can provide. You'll be able to review plans throughout the process and make changes if you deem them necessary. Engineers, designers, project managers, and the rest of the staff is usually all in one building. You won't be routed overseas to talk to different people in charge of your project. There is only one place to go, one group of people to handle your project. This is your dream building, you should have the choice to change aspects of it. You still want a choice, right? Don't downplay the access to engineers and designers either. These steel building experts aren't all in one place to only to assist customers; they're always focused on improving and staying up to date with metal building technologies and techniques.
A steel building manufacturer will also offer structural, roof, wall panel and paint warranties for its buildings. A broker may not offer a warranty, and if they do, it may be a minimal warranty. A warranty tells you how much trust a provider has in their product and a limited or short warranty doesn't exactly elicit a lot of trust.
Buying a steel building is a once in a lifetime purchase, and you want to make sure you do it right the first time. When you look for steel building quotes – be upfront with the company and ask if they manufacture their own product or not. Don't risk your steel building project to an unknown source! When it comes to YOUR steel building project, you deserve the right to make choices!
Photo courtesy: US Naval Forces Europe
---
---
« Words & Phrases Steel Building Shoppers Should Know Before Diving In
The 5 Most Effective Habits of Successful Steel Building Projects »
PRICE A
STEEL BUILDING
IN MINUTES NOW!
---
Popular Posts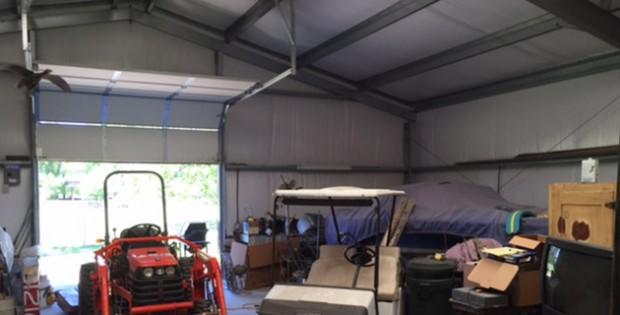 Will Adding a Steel Building Increase My Property Value?
I've seen steel buildings increase in popularity every day because builders use these durable, versatile and flexible construction solutions in every application. Not only have homeowners utilized a steel building for residential purposes, but builders have also made additions to their existing property. No doubt that a steel building garage will increase the value of a home, …
Will Adding a Steel Building Increase My Property Value? Read More »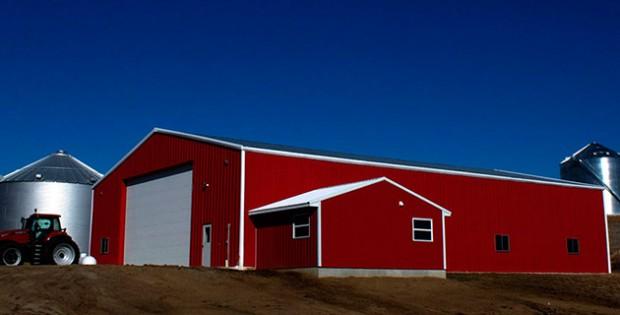 Steel Building Quotes: Get a Grasp on Prices and Estimates
What is the first step of a steel building project, or any construction project for that matter? After you decide to add a new garage, agricultural or commercial building to your property, you'll most likely start contacting steel building manufacturers for steel building quotes. From there, you can create a timeline for yourself and develop …
Steel Building Quotes: Get a Grasp on Prices and Estimates Read More »