START HERE: Price Your Building Now!
Steel Workshop Tool Review: Stihl Chainsaw 180 C-BE
I sincerely hope everyone had a safe and Happy Father's day yesterday. I also hope you remembered to get your dad a gift! If you forgot, I have just the offering for you. If Pops is a do-it-yourselfer with a new steel workshop, then you can help him fill it up with tools! In this week's Steel Workshop Tool Review, we'll take a look at the Stihl 180 C-BE chainsaw.
There are tons of chainsaws out on the market, and it was important to me to test one of which I would refer to as a 'middle of the road' chainsaw. The average user might need a heavy-duty chainsaw, but not one he or she might use everyday. Workers who need chainsaws designed for daily or professional use should look elsewhere, as this one is designated as an 'occasional use' chainsaw. Still, the 180 C-BE model reminds me of a chainsaw that will last a long time with average use without breaking the bank. This model retails for $200 bucks and is only 11 pounds.
Stihl claims this chainsaw is "where handy meets high tech." As long as a product is easy to use, I'm generally happy. This gas-powered chainsaw has a displacement of 31.8 cc. Now, what does that mean exactly? I'm of the opinion you need a saw with a combination of balance and power. Chainsaw power is measured by displacement, which is the volume moved by the upward stroke of a piston. The bigger the displacement, the more power created by the gas that drives the piston. Again, if you're just looking for a chainsaw to cut branches or trees around your new steel workshop, a chainsaw with between 30-40cc is perfect.
I was fairly impressed looking at some of this model's features. This chainsaw comes with Stihl's easy start system made starting the chainsaw pretty trouble-free. Just a tiny little pull on the chain, and the saw starts right up. I was also swayed by the quick chain adjuster, which allowed me to adjust the tension of the chain without having to use any tools. Another important feature is the chain brake. As you may know, a chain break stops the chain almost instantly and either engages when the hand guard is contacted or activates automatically via an inertial system. Stihl's double activated chain break, which is engaged with the handlebar hitting the handle, or if there is enough inertial force leaving the handlebar, will also engage without having to hit the handle. I'm a big fan of safety, and this chain saw delivers in that department.
This chainsaw handle comes with anti-vibration technology, a translucent oil tank that lets you check the bar-oil reservoir, and metal bucking spikes that help with cutting stability.
After a few uses, I really didn't identify many drawbacks. However, Stihl recommends use of fuel with no more than 10% Ethanol content. Using fuel with greater than 10% Ethanol will most likely cause damage to your equipment. Plus, this model only holds about 8.5 oz of gas, and that's just little more than a cup of fuel. However, for the average user, you'll be able to get several weekend uses on one tank. As I've said before, you're using this chainsaw around your new steel workshop, not taking it to a full-scale logging operation.
Stihl is a trustworthy brand, and this lightweight chainsaw fits the bill for your new steel workshop. If you're a Power Tool enthusiast like I am, you'll love our Contractor Central blog, which covers all things steel building related.
Photo courtesy: Stihl
---
---
« Steel Buildings – By the Numbers
What are Metal Building Collateral Loads? »
PRICE A
STEEL BUILDING
IN MINUTES NOW!
---
Popular Posts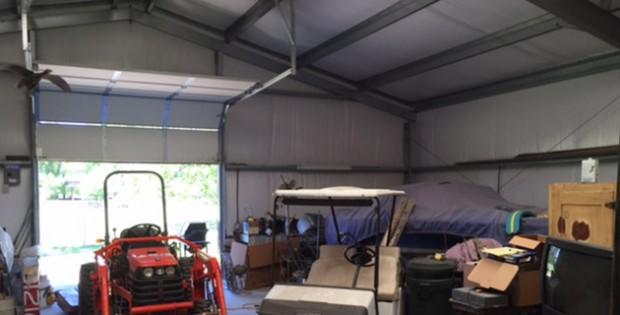 Will Adding a Steel Building Increase My Property Value?
I've seen steel buildings increase in popularity every day because builders use these durable, versatile and flexible construction solutions in every application. Not only have homeowners utilized a steel building for residential purposes, but builders have also made additions to their existing property. No doubt that a steel building garage will increase the value of a home, …
Will Adding a Steel Building Increase My Property Value? Read More »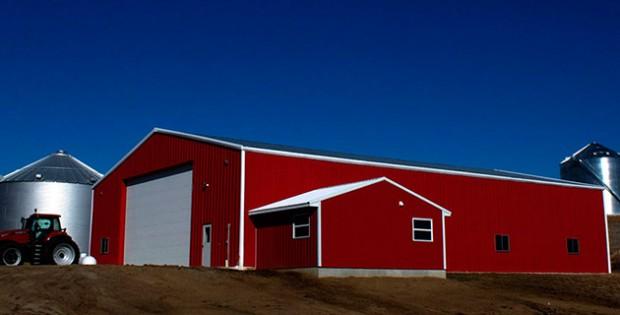 Steel Building Quotes: Get a Grasp on Prices and Estimates
What is the first step of a steel building project, or any construction project for that matter? After you decide to add a new garage, agricultural or commercial building to your property, you'll most likely start contacting steel building manufacturers for steel building quotes. From there, you can create a timeline for yourself and develop …
Steel Building Quotes: Get a Grasp on Prices and Estimates Read More »