START HERE: Price Your Building Now!
Tips to Accelerate Your Steel Building Project
Something pretty neat happens in the next month. The weather gets nicer as we turn the corner from winter to spring, and people start to emerge from their houses, subdivisions, farms and properties with renewed excitement. It's the time to head out to your kids' ball games, time to dust off your old running shoes, time to plant some vegetables. It could also be time to get your steel building project underway.
Wintertime is the perfect time to order your building, and take delivery of it when the weather gets warmer. It's much easier to erect your building when the weather isn't a nuisance. Since steel buildings can be erected in days or weeks, you won't run the risk of renting a forklift or a crane for an extended period of time, and you'll be able to enjoy your new garage, workshop, or recreational facility sometime this summer.
In order to get your building erected by the summer, there are a few things you can accomplish to speed through your project while still spending the necessary time on it and ensuring quality. Here's how you can help us…help you.
Know what you want
The best leaders will offer this analogy: "Sometimes half the battle is coming to the war room with a sound strategy." While approaches and tactics change in your grand plans, coming to the table with a good idea of what you want will make the process much smoother. Certain aspects of your steel building project will be easy to ascertain by yourself. Find out what dimensions fit on your property and what kind of design is right for you.
Plan a realistic timeline for this project. Understand that you actually help determine how long this process will take. That's why I listed this as the top way to accelerate your steel building project. If you come to a steel building supplier with the satisfactory knowledge of dimensions, timeline, and even your city's building regulations, you'll be able to speed up the process, and get you in touch with a project manager faster.
While deadlines aren't always exact in a steel building project, knowing desired delivery, timeline limits, and communicating them with your project manager will go a long way to helping ensure the building doesn't arrive too soon, which might require storage, or too late, which might impede the erection process or contractor scheduling.
Land & Financing
One of the questions I'm frequently asked is, "How can I pay for my steel building?" Your options are using your personal savings or financing and credit. You'll need to come to the table with the funds, or money from a credit union, cash advance from a credit card, or construction loan. If you need drawings to secure a loan, you can take advantage of locking in your steel order with a small engineering payment, and then you can take your drawings to the bank and obtain a loan.
I know it seems obvious, but you must secure a lot for your building. As you plan for your steel building project, don't count on taking possession of your land while you're in the approval drawing phase. In fact, you might be hard pressed to find a bank that will give you a loan for a steel building project without the correct plans. Honestly, it's tough (if not impossible) to plan to build without knowing how the structure is positioned on the property. You might be committing a land use violation in your county as well.
Foundation plan
Buying a steel building is a lifelong dream in the making. It's a project that you've been thinking about for a long time, and you understand many of the things you should know before buying a steel building. One of those things is having a plan for where your building is going to 'live.' We're talking about foundations. Whether it's a concrete slab, or a pier system, this is something that usually needs to be completed before you take delivery of your steel building. It's imperative to select the right style, because it could affect your budget and timeline if poured or laid improperly. On another note, you must budget your time correctly if using concrete, because concrete needs time to cure. Generally the longer it cures, the stronger it becomes. I recommend at least waiting a few weeks before you erect your steel building on top of your foundation, otherwise you risk cracking or poor performance in the future. Remember, a steel building provider has nothing to do with foundations. You must consult an independent civil engineer for information about a suitable foundation.
Get Documents back to Project Managers ASAP
I must admit, sometimes the process of buying a steel building  can become involved and take some time. It's a building, not a tuff shed, so it requires engineering specific to your geography and use. The Direct Buy process is in place to make certain that you get exactly what you want. That being said, if you have a specific deadline, then a project manager will do their best to work with you and get your steel building project completed.
But it still takes time to go over approval drawings, revised approval drawings, and permit drawings. How you can help? Be prepared to work by email. You'll be able to get designs back to project managers to work on faster. Remember, at first, project managers must coordinate with designers and drafters to engineer your structure, but the more able you are to work through the process via the internet, typically the faster it will go. Phone calls can be made to confirm information or speak about the process, but much of the process requires you signing documents, approving drawings, or communicating prices and codes – all these things can and should be done by email for record keeping purposes.
Purchase accessories before your building arrives
If you qualified for the Direct Buy process, you'll choose your accessories from the Armstrong Steel catalog. You can control your costs and stay within your budget. But don't just pick them out – work with the window or the insulation supplier and order them to be delivered to the site when you're ready for them. If you wait towards the very end of your steel building project to order other accessories, you'll be stuck doing the same thing – delayed down the road with an erected building, but with no windows and insulation to install.
Don't just follow these tips – work with your building consultants and project managers closely. They can help you trim time and do certain things to speed up your steel building project, and they'll be able to provide you with more ways to get you into the building of your dreams faster.
Photo courtesy:
Tom Small
---
---
« What Contractors Won't Tell You About Building Your New Church
When is the Best Time to Lock In Your Steel Order? »
PRICE A
STEEL BUILDING
IN MINUTES NOW!
---
Popular Posts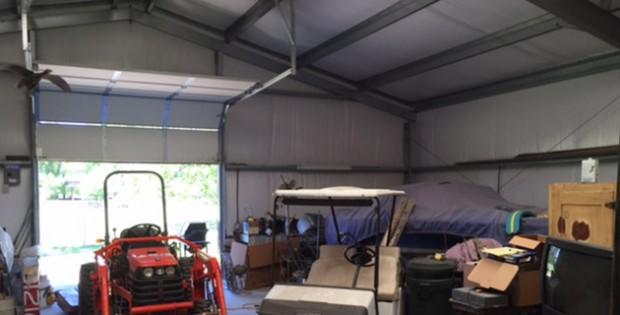 Will Adding a Steel Building Increase My Property Value?
I've seen steel buildings increase in popularity every day because builders use these durable, versatile and flexible construction solutions in every application. Not only have homeowners utilized a steel building for residential purposes, but builders have also made additions to their existing property. No doubt that a steel building garage will increase the value of a home,… …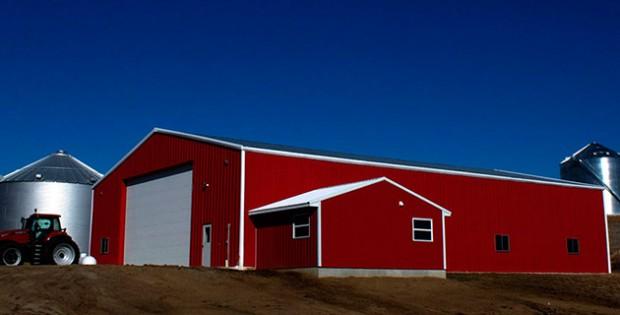 Steel Building Quotes: Get a Grasp on Prices and Estimates
What is the first step of a steel building project, or any construction project for that matter? After you decide to add a new garage, agricultural or commercial building to your property, you'll most likely start contacting steel building manufacturers for steel building quotes. From there, you can create a timeline for yourself and develop… …