START HERE: Price Your Building Now!
What Kind of Steel Building Are You Looking For?
What do you think of when I say, 'steel building?' Do you visualize a boxy warehouse? How about a large barn on a farm? What about fully stocked living quarters? A steel building can be all that and more. In fact, a steel building can be used for virtually any type of construction application. We have the pictures to prove it, too!
What kind of steel building are you looking for? We'll break it down here. Click on each category of building to view different examples of Armstrong Steel Buildings in our photo galleries!
Workshop/Garage Photos
You'll need a place to store your tools, right? A steel workshop is the perfect solution for the do-it-yourselfer or first time builder who's looking for a long-term storage option, or a place to tinker on your trucks. Click here to view workshop and garage steel building photos.
Agricultural Photos
Is it time for a new barn? Is your old barn falling apart? Instead of replacing it with a wood pole barn, consider a steel building. Steel buildings with clear span framing offer open floor plans with no interior columns. Pole barns might be cheaper initially, but in construction, you get what you pay for! Cheaper isn't always better. A steel building will cost less in the long run, and are fully customizable to your unique specifications. Click here to view Agricultural steel building photos.
Commercial Photos
Looking for a new venue for your small business, or thinking of expanding into a new property? Commercial steel buildings make the perfect auto or motocross repair shops, restaurants, storage facilities or industrial warehouses. These types of steel buildings can support rigid frame configurations of 30' to 300' feet and over. Click here to view Commercial steel building photos.
Residential Photos
Did you know steel buildings make excellent homes and living quarters? With plenty of space to offer, coupled with the rising real estate market, a steel building is an economical way to settle down with your family. Click here to view residential steel building photos.
Religious Photos
A church is safe haven for the entire congregation, and the durability, versatility and flexibility of a steel building is ideal for your next place of worship. When you think about your congregation's hard-earned money, you want it to go toward a strong building that's capable of enduring the forces of nature, while being a place for worshipers to come and feel a sense of belonging. Click here to view religious steel building photos.
Recreational Photos
Have you ever wondered why Gymnasiums, Tennis complexes or hockey arenas are made of steel? You can utilize all the interior space without the need of any support columns. Because of the way steel buildings are engineered, the walls transfer the weight of the building, along with its loads, to the foundation. These types of steel buildings, generally used for accommodating lots of people, have nearly a limitless span. Click here to view Recreational steel building photos.
Aviation Photos
Most, if not all airplane hangars are made of steel. In fact, the U.S. Government requires it for all their building projects. Whether you have a small Cessna, Piper or Learjet, you can trust your investments will stay safe in a steel hangar building. Click here to view aviation steel building photos.
Didn't find what you were looking for yet? Check out ALL the steel building photos in our photo galleries, or contact a steel building expert today.
Photo courtesy: Aerocardal Chile
---
---
« Are You a "Barn-Again" Farmer?
Would Your Company Take a Job Erecting Steel Buildings? »
PRICE A
STEEL BUILDING
IN MINUTES NOW!
---
Popular Posts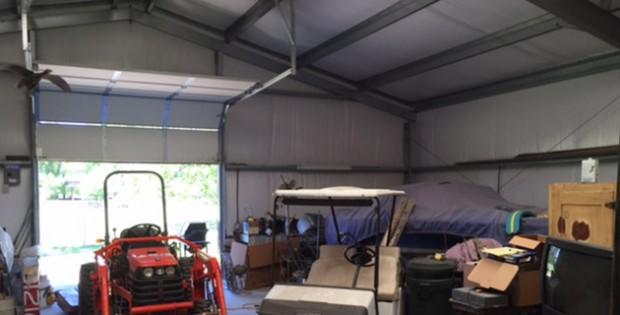 Will Adding a Steel Building Increase My Property Value?
I've seen steel buildings increase in popularity every day because builders use these durable, versatile and flexible construction solutions in every application. Not only have homeowners utilized a steel building for residential purposes, but builders have also made additions to their existing property. No doubt that a steel building garage will increase the value of a home,… …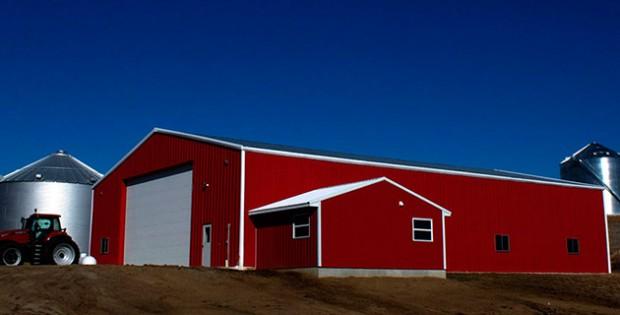 Steel Building Quotes: Get a Grasp on Prices and Estimates
What is the first step of a steel building project, or any construction project for that matter? After you decide to add a new garage, agricultural or commercial building to your property, you'll most likely start contacting steel building manufacturers for steel building quotes. From there, you can create a timeline for yourself and develop… …