START HERE: Price Your Building Now!
More Work & Lessons Learned Means Contractors Are Declining New Business
A 2013 report from the Association of General Contractors details something you may already know, construction firms and subcontractors across the nation are turning down new work. The report says that current work for existing clients is keeping small to medium sized contractors as busy as ever. With housing and building starts seeing a dramatic rise in 2014, contractors are finding it more and more difficult to meet a climbing demand.
"In our industry right now, we're experiencing a real surge of activity," said Aaron Janikker, VP at Wolf Build Group, a Midwestern contracting company. "Companies are getting stretched to the limit."
Many contractors are taking a more responsible approach to growth, learning from the lessons of the last recession; not wanting to find themselves overextended as they were in the early part of the last decade when the bottom fell out and resources were stretched; customers were slow to pay; and jobs sat incomplete for months.
The message to developers who might require construction services in the next year: You may not be able to get your project done as quickly as you'd hoped.
Another reason for declining work is that contractors in many states are finding it increasingly difficult to find skilled or licensed tradesmen. In the Midwest, the industry lost a lot of capacity during the recession as companies closed up shop and as skilled tradesmen left slow-growth states to follow work to areas with greater prosperity.
Michigan, for instance, peaked at 214,200 construction workers in April 2000. The industry lost nearly 41 percent of its workforce through August of 2013, according to the most recent Association of General Contractors (AGC) data.
An AGC analysis of U.S. Census data found the nationwide unemployment rate for people looking for work who had last been employed in the construction industry fell to 9.1 percent in August of 2013 from 11.3 percent a year before, the lowest August figure since 2008. Overall construction employment was nearly 5.8 million nationwide for August 2013, up 3 percent from 2012, but "nearly flat" since March of 2013.
My analysis of this situation is that companies that weathered the recession are satisfied with the state of their companies today, and it seems that they're taking a very conservative approach, this time, to how they grow.
Wolf Building is actually turning down work and focusing on existing clients that have projects on the drawing boards. In some cases, Janniker said the company is suggesting that clients hold off on their projects until summer of 2014 or later if they can.
"We're not in the bid market right now," he said. "We're seeing that existing clients are happy and moving forward with their projects. We get phone calls every day, and we have to say, 'Thanks, but right now we're not going to be able to help.'"
With the memory of the recession fresh in the collective minds of construction executives, it must be difficult to turn down work, but as a business leader, I can attest that sometimes, it's just about being prudent.
The good news is that in order to keep up with the workload, many contractors are hiring new employees, which is helping local economies with the ripple effect of decreased unemployment.
A national AGC study showed that 46 percent of firms surveyed had increased the size of their professional staff in the last 12 months, while 55 percent added tradesmen. Twenty-one percent of respondents said they were having trouble hiring in all professional and skilled worker positions, while 28 percent reported difficulty filling tradesmen positions only.
Nearly half of respondents, 48 percent, said they expected it to be harder to find tradesmen in the next year.  Sixty-five percent of respondents said the pipeline for preparing new craft workers was below average or poor.
By doing some digging, general contractors can find project managers and superintendents, but subcontractors are struggling to find people, especially in a few of the skilled trades such as concrete and plumbing, the report details.
The AGC report goes on to note that 74 percent of survey respondents believe the pool of craft workers is insufficient to meet the needs of construction demand in the next year.
WOW! This means it's a good time to be a construction worker because you can expect wages to begin to rise. Because of increased demand for skilled trades, fifty-six percent of contractors expect to increase wages for skilled labor, according to the AGC.
With fewer crews available, the costs for general contracting firms are ticking up slightly. Inflation is hitting materials prices, concrete in particular. Nationally, building material costs are up 3 percent over the same time last year, according to the Engineering News-Record's 20-city Cost Index. Experts are not worried about already high construction costs spiking further. In fact, ENR believes the current market will spawn a cycle of new businesses that will fill demand in market. The last time this happened was about 10 or 12 years ago.
The reports indicate that demand has increased a lot faster than the capacity to do the work. With many companies declining work, we can probably expect to see some new companies crop up and say, 'We'll bid this, we want to do this work.'
As a contractor or sub-contractor, have you found that you have had to decline business? What are some of the reasons you have declined business?
If you are in the market to hire a contractor, have you encountered contractors who seem to be less than eager to start your project? Do you think this is good or bad for the industry?
---
---
« 4 Signs It's Time To Expand Your Home-Based Business
Why You Should Opt for a Pro When It Comes to Concrete »
PRICE A
STEEL BUILDING
IN MINUTES NOW!
---
Popular Posts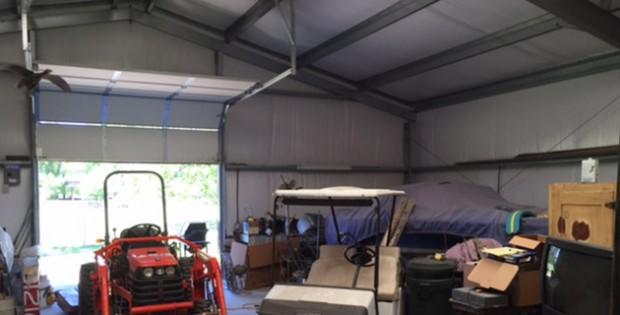 Will Adding a Steel Building Increase My Property Value?
I've seen steel buildings increase in popularity every day because builders use these durable, versatile and flexible construction solutions in every application. Not only have homeowners utilized a steel building for residential purposes, but builders have also made additions to their existing property. No doubt that a steel building garage will increase the value of a home,… …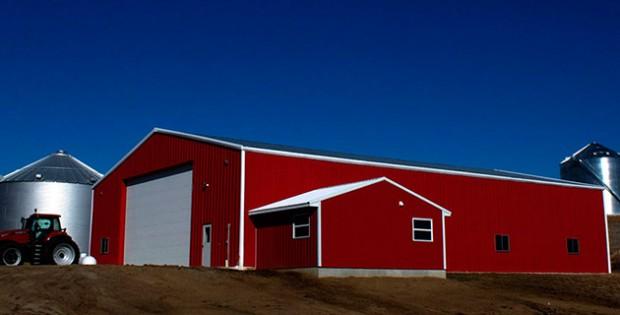 Steel Building Quotes: Get a Grasp on Prices and Estimates
What is the first step of a steel building project, or any construction project for that matter? After you decide to add a new garage, agricultural or commercial building to your property, you'll most likely start contacting steel building manufacturers for steel building quotes. From there, you can create a timeline for yourself and develop… …