START HERE: Price Your Building Now!
5 Expert Tips for Your Steel Building Purchase
While browsing the internet one day, I came across some wisdom from a prominent self help author. It had something to do with wise people knowing when to talk to experts, and that confidence can only take you so far. I felt this was pretty powerful because, when you break it down… it rings true. We go to doctors when we're sick. Many people get professionals to do their taxes. We visit Farmers markets for the freshest food if we don't have the experience to grow it ourselves. Following that line of thinking, we contact steel building manufacturers for the most durable structures on the planet. I'm surrounded by steel building experts every day, and I'd like to think some information rubs off now and again! Are you ready to investigate a steel building for your home or business?
Don't wait any longer
A steady supply of steel from foreign and domestic markets has meant low steel prices for steel building consumers over the past few years. This isn't going to be the case for very much longer. In December of 2015, the U.S. imposed a 256% tariff on Chinese steel imports. Overseas markets were desperate to dump excess capacity due to the mothballing of its local markets. In 2015, the U.S. was forced to compete with cheap, subsidized steel from China and India. Now why should this concern you if you buy from steel building manufacturers in America? With the new tariffs in place, 2016 is going to be a boom year for American steel mills, but that almost means they'll unilaterally increase prices. That translates to a rise in steel prices for your next garage, workshop or barn. Economists and industry experts do not expect these dramatic increases to end any time soon.
Know what you want
It's worth saying, and worth repeating, that an organized building project is a successful building project. If you know what you want or you're able to figure it out quickly, there is some potential for an accelerated project timeline. Begin by setting a schedule, and include important dates and events. Know the dimensions or rough square footage of the building you want. Speak with a foundation engineer to ensure your concrete is cured before your building is delivered. Examine and sign drawings with your project manager in an efficient manner. These are all things you can do to speed up your steel building project. We haven't figured out time travel (yet) or a way to wave a wand and have magically have a building teleported to your property, so there is a little bit of patience required on your part. Still, stay in communication and work with project managers and shipping specialists to keep your steel building project on time and on budget.
Investigate buying factory direct from a steel building manufacturer
Shopping with a steel building manufacturer allows you certain benefits, like taking advantage of the Direct Buy process. The Direct Buy process is a simple way to get a steel building directly from a steel building manufacturer, as opposed to a steel building broker. Steel building manufacturers are able to design, engineer and fabricate a steel buildings because they have their own engineers, detailers and an actual manufacturing facility. Manufacturers sell directly to the public – no expensive middleman necessary! Steel building manufacturers have much more control over the entire process of a steel building project, and can assist a customer from conception to completion. Again, manufacturers own and operate their own factory and produce their own product. A broker will sometimes refer to themselves as a 'contract manufacturer,' meaning they will not be able to manufacture a steel building. They do not have the proper facilities. A broker will shop your information around and find someone else – most likely the cheapest manufacturer – to fabricate your building. The quality assurance is then left up to the lowest bidder to perform all the checks and balances without even speaking to the customer. Sometimes the design and engineering of a pre-engineered steel building will also be outsourced to a different company. These brokers are purely expensive middlemen, and do not make their own product. Go ahead and ask the company you are working with if they are a manufacturer or a broker, and then choose the right company for you.
Look for In House Detailers and Project Managers
Another benefit you'll receive from some steel building manufacturers is usually an in-house detailing staff and dedicated project managers. With this staff, a manufacturer can offer you a complete experience without incorporating any outside parties. Your project manager is your official contact during your steel building project and can answer questions, help you save money and even provide assistance once your building arrives at your job site. The in-house staff ensures better communication between engineers and project managers, less confusion and no language barriers. Plus, you're getting a 100% American made product, designed by Americans, as opposed to outsourcing anything overseas. 
Don't always go for the cheapest price
Every so often, you'll find the cheapest price to be the best decision. In construction, this generally isn't true. Most of the time, you 'get what you pay for' because cheaper doesn't always mean better.  Take a wood building for example. Wood buildings generally have a lower up front price than steel buildings, but when you purchase a wood building, you're dealing with an unknown. Wood buildings often require costly repairs relatively early in their lifespans. How much are you willing to spend to treat a termite infestation? What about wood rot?  What about general wear and tear, like warped or twisted panels? These aren't problems for steel. Steel buildings are designed to last decades with minimal maintenance and steel has a natural resistance to the many different elements of nature such as fire, snow, wind and even the sun. 
This still rings true with cheaper steel buildings too. Usually, a cheaper price denotes a cheaper product. Instead of obsessing over every connection plate and every detail, the supplier was only focused on volume. What happens when problems arise at a job site when you're dealing with a cheap product? When holes don't line up the way a engineer intended, or when pieces are missing, causing costly construction delays, the cheapest building quickly turns into the most expensive building because you have to pay to fix it! As a first time builder, you don't have the time for this kind of mess. The initial prospect of saving a few thousand bucks isn't worth it when those savings vaporize thanks to labor and construction costs rising because you, or a contractor had to spend extra time on a job site to fix a problem that should have been prevented in the first place! Before you choose the cheapest price, consider the source, pay attention to the details and choose a product that will last for decades.
Do you have any more tips? We're all about helping every customer get the building of their dreams. Start the discussion below!
---
---
« The Potential Pitfalls of Purchasing a Steel Building from a Broker
How to Find Financing For Your Metal Barn »
PRICE A
STEEL BUILDING
IN MINUTES NOW!
---
Popular Posts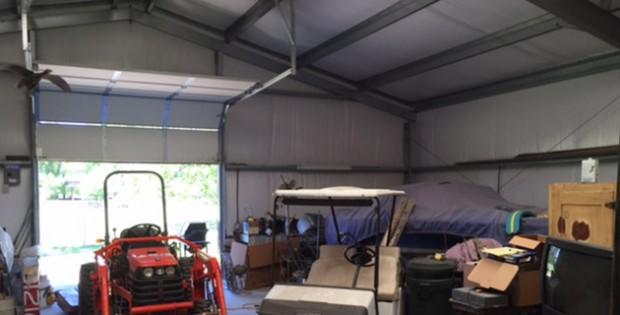 Will Adding a Steel Building Increase My Property Value?
I've seen steel buildings increase in popularity every day because builders use these durable, versatile and flexible construction solutions in every application. Not only have homeowners utilized a steel building for residential purposes, but builders have also made additions to their existing property. No doubt that a steel building garage will increase the value of a home, …
Will Adding a Steel Building Increase My Property Value? Read More »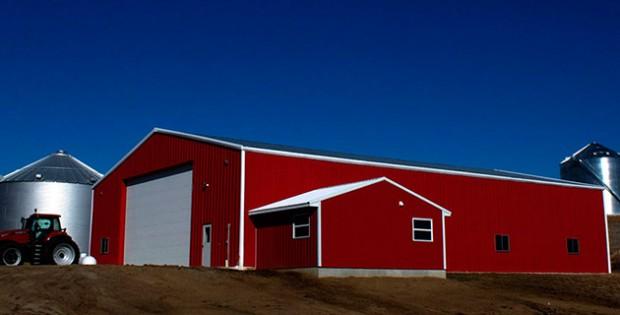 Steel Building Quotes: Get a Grasp on Prices and Estimates
What is the first step of a steel building project, or any construction project for that matter? After you decide to add a new garage, agricultural or commercial building to your property, you'll most likely start contacting steel building manufacturers for steel building quotes. From there, you can create a timeline for yourself and develop …
Steel Building Quotes: Get a Grasp on Prices and Estimates Read More »