START HERE: Price Your Building Now!
The Potential Pitfalls of Purchasing a Steel Building from a Broker
Nowadays, everything you've ever wanted to buy is on the internet, and it's for sale. From cars to clothes and everything in between, it only takes a few minutes to find exactly what you need. The steel building industry is fairly similar. There are several companies, suppliers and contractors that will advertise and market their steel buildings. But how do you differentiate between them?
First, you'll do your research by looking at tons of educational material. When you're ready, you'll submit your information for a price quote. This is a common industry standard. Pre-engineered metal buildings are, like the name suggests, engineered structures for your specific location. While you might see approximate prices that vary from one company to the next, your cost will vary based off several factors, like dimensions and location of the building, the climate of the region and the elements your structure must endure, plus supply and demand. Steel is a commodity, just like oil and gas, and even global production of the metal, along with the current market conditions will affect your overall price.
Another big influence on overall cost will be the company from which you purchase. Not every steel building is created equal, and not all companies are alike, either. Of course, different companies will offer a different product, and that's expected in a competitive market. But there's a huge difference between various suppliers, and you should know the difference between a steel building broker and a steel building manufacturer.
What is a steel building broker?
A steel building broker is essentially a middleman between you, the potential builder, and a steel building manufacturer. A broker will shop your building design around and award it to the highest bidder, while paying little attention to quality. Many times, they'll buy the cheapest building, regardless of who makes it, mark it up, and pass the engineering and design to others. Brokers are often times only in the business of outsourcing and finding the cheapest price to maximize their own profits.
Potential pitfalls of purchasing from broker:
Trapped – You might be stuck with the dimensions or design from a broker. Since brokers might not employ in-house engineers or detailers, there might not be an opportunity to make changes to your building.
Costs will increase – Brokers will up charge your total cost to regain the time and energy spent researching your options. Plus, you'll be married to the decisions of a broker without seeing the actual cost of the building or the actual itemized accessories, like doors and windows. Don't let someone choose your accessories for you!
Little to no warranties – Because brokers don't actually manufacture anything, they can't guarantee another company's product. If a structural problem were to arise after a year or more, most likely, they won't be able to help. Just because their logo is on the peak box, doesn't mean it's their product. It's extremely common for brokers to replace the peak sign of the manufacturer and replace it with their own.
Cheap product – Once again, since a broker doesn't manufacture the building, they don't have to disclose where they bought it from. A cheap building will be riddled with defect, have poorly welded parts, framing that doesn't line up, or they are delivered with missing parts. Cheaply fabricated buildings might cost less, but those costs will almost always exceed the amount you save, especially when it comes to long term maintenance, repairs or replacements.
Not American Made – Many brokers are partnered with foreign steel companies behind the scenes. While you're talking to a company who operates in America, ask them specifically where they get their steel. Foreign steel is usually cheap and may not be structurally sound. Why? Foreign steel from China or India isn't held up to the same standards or rigorous testing that American steel is subject to on a daily basis. Just because they have an office in the U.S. doesn't mean they aren't secretly and knowingly using an inferior foreign product.
Skip the middleman – Why pay someone to do work you can easily accomplish yourself? Don't be fooled; there is a big difference between the business of selling buildings and making buildings. Armstrong Steel is not a broker, and has become America's preferred metal building manufacturer by fabricating our own buildings in our own manufacturing facility. Quality matters.
Benefits of Buying from a Manufacturer
When you decide to buy a steel building directly from the factory, you'll get the best price and you'll have input on your project every step of the way. If you choose a steel building manufacturer, like Armstrong Steel, you'll get to work with a project manager to design and customize your building to your exact specifications. A steel building manufacturer will also offer significant structural, roof, wall panel and paint warranties for its buildings. A broker may not offer a warranty, and if they do, it may be a minimal warranty. A warranty tells you how much trust a provider has in their product and a limited or short warranty doesn't exactly elicit a lot of trust.
Steel building manufacturers are able to design, engineer and fabricate a pre-engineered steel building because they have their own engineers, detailers and an actual manufacturing facility or factory to fabricate your pre-engineered steel building. As we've reiterated, manufacturers sell directly to the public – no expensive middleman necessary! Steel building manufacturers have much more control over the entire process of a steel building project, and can ultimately assist a customer from conception to completion.
When you buy directly from a manufacturer, you also know in advance the quality of the product, and the qualifications and standards to which the supplier must adhere. Of course brokers buy from a manufacturer, but how do you know your building will come from a reputable one?
Don't trust your next steel building project to an unknown source. Choose a trustworthy steel building manufacturer and get the steel building of your dreams!
---
---
« Weld-up or Bolt-up Steel Buildings: Which is Better?
5 Expert Tips for Your Steel Building Purchase »
PRICE A
STEEL BUILDING
IN MINUTES NOW!
---
Popular Posts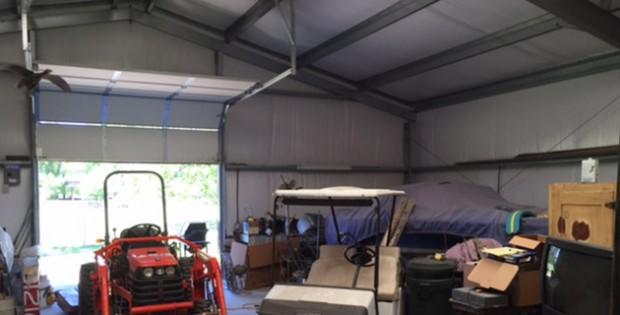 Will Adding a Steel Building Increase My Property Value?
I've seen steel buildings increase in popularity every day because builders use these durable, versatile and flexible construction solutions in every application. Not only have homeowners utilized a steel building for residential purposes, but builders have also made additions to their existing property. No doubt that a steel building garage will increase the value of a home, …
Will Adding a Steel Building Increase My Property Value? Read More »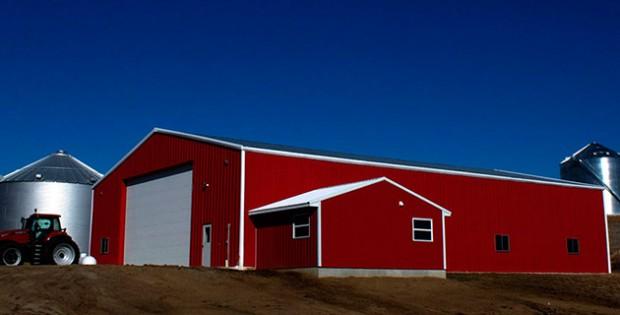 Steel Building Quotes: Get a Grasp on Prices and Estimates
What is the first step of a steel building project, or any construction project for that matter? After you decide to add a new garage, agricultural or commercial building to your property, you'll most likely start contacting steel building manufacturers for steel building quotes. From there, you can create a timeline for yourself and develop …
Steel Building Quotes: Get a Grasp on Prices and Estimates Read More »