START HERE: Price Your Building Now!
5 Signs You Might Need More Space
If you have mastered the art of cramming your belongings into every nook and cranny of your house, or your closets are bursting at the seams, it may be time to look into more storage space. A steel garage is one of the most economical, durable and versatile solutions on the market today, and they provide all the extra space you'll need for all your possessions.
How do you know you're ready for more space? Chances are, you probably know by the sheer volume of stuff you have peeking around the corners of your house! But in case you're still in denial, here are a few signs you might need more space.
Can't put the car in the garage
Is your garage at home filled to the brim, while your cars and trucks just sit outside? Some people like to park outside, but it's much better for your car to be inside where it can be protected from the elements. Keeping your automobiles in your garage also reduces the chance of theft or vandalism. If you like to keep all your items in your family household garage, then a steel garage is perfect for your vehicles, snow blowers, off-road vehicles, motorcycles and lawn mowers. It will be all the extra space you'll ever need. Plus, you can maneuver all of your cars and equipment inside without running into any obstructions. Steel buildings with clear span rigid formations don't have any interior poles or columns.
You've inherited new items
Chances are, you have lots of clutter around your house as it is. Don't let those new items lay around! Do something with them! Maybe your Aunt Mary didn't want her old couch, so you decided to bring it home. Where is it going to go? A new steel garage is an affordable, efficient way to store all your life's possessions in a clean, possibly climate-controlled area. Why would you crawl through a dusty attic when you can walk into your own steel garage and de-clutter your house at the same time? Don't rely on renting a mini storage unit! Once you pay a monthly fee to a landlord, that cash is no longer yours! Plus the rent of a storage unit could be subject to unexpected rate increases. Invest in a building to hold all of your treasures.
You've outgrown your current space
Do you have any idea where to put gifts, or new apparel? Have you resigned to breaking out storage bins instead because the closets, basement and laundry room are in complete disorder? As a family grows, there comes a time when you need more room. You don't have to move to accomplish this goal. Consider a steel garage or workshop on your property. Check with your Homeowners' Association first and ask if there are any covenants against owning a building, and then see how long it will take to get a building permit from your local municipality.
Your circumstances change
Sure, you use your spare bedrooms for storage now, but what happens if your circumstances change? Maybe a relative moves in with you unexpectedly, or you decide to add a home office for a new job. Just have an addition in the family? Make a playroom for your kids and put your storage items into a new steel garage.
You can't find what you need
We've read this story before. You're about ready to head out to your steel garage and work on a project, when you can't find your favorite drill, saw, or wrench. Where did it go? Who knows? Are you always in search of something? Whatever you're looking for, you can't find, and you always somehow find what you don't need at the time. Time to de-clutter! One of the biggest contributors to disorder is having too much stuff. Small items can be difficult to find when there are boxes or plastic storage units everywhere. Keep your tools or important equipment in your steel garage, and keep your house clean. Your steel garage will provide you with a place to better organize your things.
Before looking to upgrade, consider how much you can afford. A building expert can help you pick out the right steel garage for your budget.
How do you know when it's time for more space? Let us know in the comments section below!
Photo courtesy:
kasman
---
---
« Relocate Your Business Before It's Too Late
The Secret to Scoring the Best Price on a Steel Building »
PRICE A
STEEL BUILDING
IN MINUTES NOW!
---
Popular Posts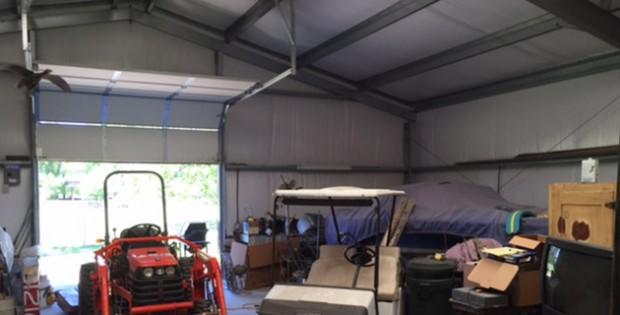 Will Adding a Steel Building Increase My Property Value?
I've seen steel buildings increase in popularity every day because builders use these durable, versatile and flexible construction solutions in every application. Not only have homeowners utilized a steel building for residential purposes, but builders have also made additions to their existing property. No doubt that a steel building garage will increase the value of a home,… …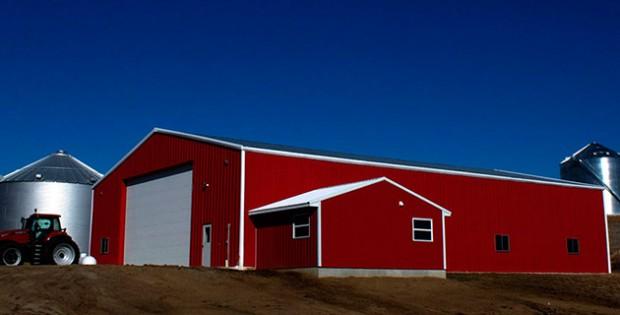 Steel Building Quotes: Get a Grasp on Prices and Estimates
What is the first step of a steel building project, or any construction project for that matter? After you decide to add a new garage, agricultural or commercial building to your property, you'll most likely start contacting steel building manufacturers for steel building quotes. From there, you can create a timeline for yourself and develop… …