START HERE: Price Your Building Now!
5 Ways a Metal Building Can Start Saving You Money Right Away
Pre-engineered metal buildings are the most cost-effective forms of construction on the market today. As many people already know, they are usually half the cost of other traditional construction methods, such as wood, brick or concrete, and can be erected for half the cost. While any construction project will require an investment in time and money, steel buildings offer many significant benefits that can help you recoup that investment, and continue to save you money throughout the lifetime of the building.
No Architect
If you're building a simple structure, like a steel garage or barn, then you'll most likely not require the talents of a professional architect. Architects generally plan, design and oversee the construction of a building project. When you work with a steel building manufacturer, you'll be assigned to a dedicated Project Manager at no extra cost. They'll work with engineers to design and modify your building project and procure your drawings after you've locked in your order. This eliminates the need for an architect. Remember you can always hire an architect after the steel building system has been completed. Also, if an architect is needed, have them design around the metal building drawings rather than have the steel building supplier design around architectural plans. Some architects aren't familiar with the engineering or design criteria of specific steel building suppliers.
Lower construction costs
Most steel building systems with spans lower than 80 feet are considered 'do-it-yourself' construction. Many first time builders end up erecting the building themselves or with friends and family instead of hiring a contractor to do it for them, saving a good chunk of change in labor costs. Pre-engineered metal buildings from Armstrong Steel are bolt together buildings, and all parts are pre-welded and pre cut, so they are ready to be erected once they arrive at the job site. These buildings have been compared to grown up, giant erector sets! Wood pole barns arrive at a job site as raw lumber, and must be cut and fabricated on-site. This can lead to longer labor or construction costs and a longer construction timeframe. Steel buildings go up in days or weeks, not months.
Low maintenance costs
Pre-engineered metal buildings require little to no maintenance over the course of its lifetime. Steel is the most durable construction material on the planet, and is the most suited to stand up to Mother Nature. When you're shopping, look for buildings with long structural warranties and extended warranties on roofing, paint and wall panels. Warranties speak to the faith a company puts in its products. Compared to wood buildings and pole barns, steel is infinitely stronger and will last longer. Steel doesn't warp, twist, rot or decay like wood. Steel isn't an organic material and doesn't encourage the growth of mold, or provide sustenance for termites or other little critters. Do you want to replace wood parts every few years, or do you want to purchase a product that will last for decades? Speaking of durability and standing up to the elements, did you know that steel is considered a noncombustible material? According to the International Building Code, "a noncombustible material will not ignite or burn when subjected to heat." Steel is permitted in fire resistive (Type 1) and noncombustible (Type 2) levels on the relative fuel load scale. The other three categories are considered combustible and contain more wood and more combustibility as they are ranked further down the list. For example, a wood frame (Type 5) building will be the most combustible and will have the least resistance to fire. Of course, it's a good idea to have proper fire safety equipment on hand, but should a fire break out, your metal building won't encourage the spread of fire.
Lower insurance rates
As a first time builder, you don't want to keep pouring money into your building for extra repairs, but you will have to spend the capital to insure it. Almost always, metal buildings have lower insurance premiums. Why? Insurance companies acknowledge the durability and lifespan of many metal buildings and most times, offer customers savings and rebates. Think about the decisions you make in the buying process. If you factor insurance costs into the equation, choosing a building just got easier. Insurance premiums on metal buildings also depend on the typical weather conditions of a specific area. Cities on the East Coast might have more flood or hurricanes and necessitate more coverage of that type, while Californian cities falling along the San Andreas Fault Line are susceptible to earthquakes. These two geographic areas require different coverage. It's important to insurers that these buildings are engineered to withstand these types of conditions. Plus, the less likely a building will need structural repair after a storm hits, the lower insurance rates will be.
Tax incentives for a metal building
There's an opportunity for owners to qualify for tax breaks for metal buildings. It's extremely important to talk to a financial advisor or professional tax specialist to get the deductions and tax credits for the current year. The government might make changes soon, as metal buildings become more the construction norm. For the time being, steel building owners should ask about capital improvement tax breaks, along with any type of green energy deductions. Any type of solar powered or renewable energy systems also qualify to be used as tax benefits. Once again, check with your financial professional to see if there are any other applicable tax codes that could assist you on tax day.
Ready to get started? Check out our photo galleries for some inspiration!
Photo courtesy: Pictures of Money
---
---
« Getting A Steel Building While Waiting On A Permit
Should You Be Choosing Your Own Steel Building Accessories? »
PRICE A
STEEL BUILDING
IN MINUTES NOW!
---
Popular Posts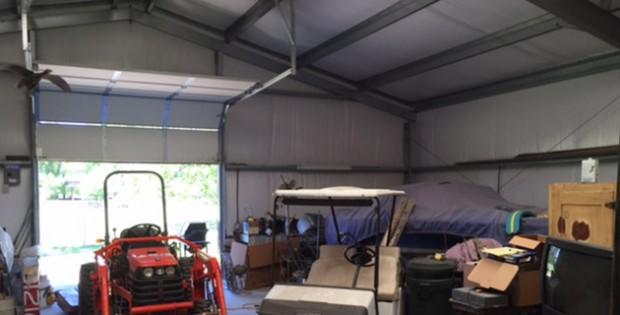 Will Adding a Steel Building Increase My Property Value?
I've seen steel buildings increase in popularity every day because builders use these durable, versatile and flexible construction solutions in every application. Not only have homeowners utilized a steel building for residential purposes, but builders have also made additions to their existing property. No doubt that a steel building garage will increase the value of a home, …
Will Adding a Steel Building Increase My Property Value? Read More »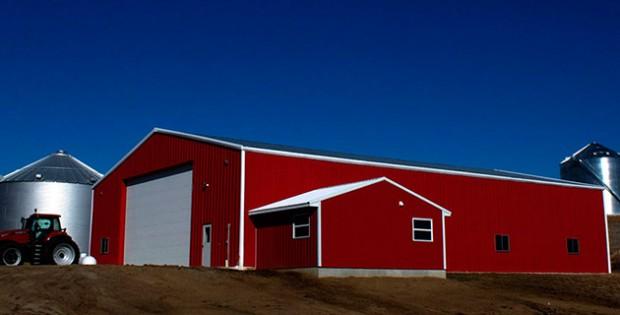 Steel Building Quotes: Get a Grasp on Prices and Estimates
What is the first step of a steel building project, or any construction project for that matter? After you decide to add a new garage, agricultural or commercial building to your property, you'll most likely start contacting steel building manufacturers for steel building quotes. From there, you can create a timeline for yourself and develop …
Steel Building Quotes: Get a Grasp on Prices and Estimates Read More »