START HERE: Price Your Building Now!
Should You Be Choosing Your Own Steel Building Accessories?
One of the reasons first time builders choose pre-engineered metal buildings for their workshop, garage, agricultural or commercial application is the ability for complete customization. If you take the time to look at different steel buildings, you'll see a wide range of choices. From different dimensions, paint choices and finishes, a steel building can be designed to your exact specifications and aesthetic needs.
Steel building accessories also give each building a custom look and function. What do I mean when I say "accessories?" Steel building accessories are defined as products that are not included as part of the basic steel building system. Accessories commonly include components such as doors, windows, canopies, vents, gutters, downspouts, skylights, cupolas and more.
As you shop around for a steel building, you'll come across different types of suppliers, all who sell steel buildings. Do you know the difference between a steel building broker and a steel building manufacturer? When shopping through a broker, or middleman, they will most likely pick out accessories for you, paying no attention to quality. They are simply looking for the cheapest building at the cheapest price. Cheap buildings aren't worth it in the long run, and often times, end up becoming an expensive trap. When holes don't line up, or parts are missing, cheap buildings cause costly construction delays that eliminate any savings you might have earned initially. When it comes to adding accessories, do you know what windows or doors are added to your building or what they cost? How do you know what is selected by someone else? How do you know they aren't the cheapest option? You should be able to choose exactly what goes into your building yourself, and by purchasing from a broker, you might not be offered the option to individually select doors, windows or gutters. You're married to the options (and quality) they choose.
While it's fairly obvious, it's still important to point out that steel building accessories, no matter which company you decide to get them from, are not free. They are considered extras to your building project, and if you plan on incorporating them into your building design, you should budget accordingly.
The way to ensure you get exactly what you want – for the price you want – is to buy a steel building directly from the factory. You want a say into what is going into your building, right? While it might seem like you get a choice anywhere you go, that's not always the case. A steel building manufacturer offers a range of benefits by purchasing a building at factory direct pricing, and among those benefits is exclusive pricing not only on the steel itself, but also on your building accessories.
By choosing your own accessories, you guarantee your project stays within your predetermined budget. Say you want more of a heavy-duty window or door. You get to choose what goes into your own building. You'll simply pick out those doors and windows and other add-ons from our catalog. It's really that simple. If you'd rather take a full service approach and can't manage certain aspects of your project yourself, Armstrong Steel's building consultants can you help every step of the way, identifying which quality accessories you need as defined by your drawings or commercial specifications.
As you continue the Direct Buy process, you'll work with a project manager who is concerned with controlling your costs and helping you design the building. Once you're finished making modifications (if any) you'll finish the approval process, and engineers will begin working on your permit drawings. These drawings will be mailed to you, and you'll need to take them to your local building authority for the permitting process. After this process is complete, all that's left is to release your building for fabrication and schedule your delivery.
Purchasing a pre-engineered building isn't complicated, and neither is the customization process. The best option for staying within your budget is to choose your accessories yourself by getting a steel building directly from the factory!
---
---
« 5 Ways a Metal Building Can Start Saving You Money Right Away
Do You Know Where Your Steel Building Comes From? »
PRICE A
STEEL BUILDING
IN MINUTES NOW!
---
Popular Posts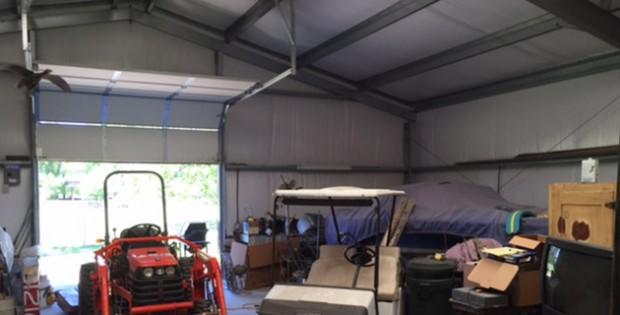 Will Adding a Steel Building Increase My Property Value?
I've seen steel buildings increase in popularity every day because builders use these durable, versatile and flexible construction solutions in every application. Not only have homeowners utilized a steel building for residential purposes, but builders have also made additions to their existing property. No doubt that a steel building garage will increase the value of a home, …
Will Adding a Steel Building Increase My Property Value? Read More »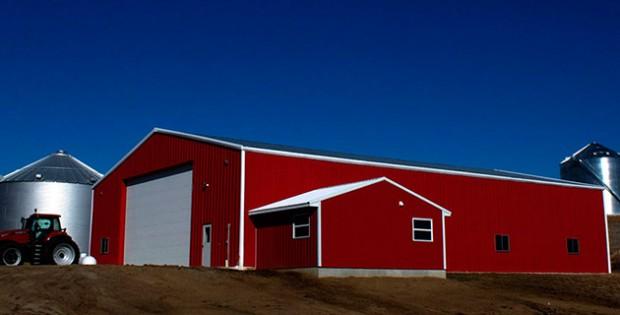 Steel Building Quotes: Get a Grasp on Prices and Estimates
What is the first step of a steel building project, or any construction project for that matter? After you decide to add a new garage, agricultural or commercial building to your property, you'll most likely start contacting steel building manufacturers for steel building quotes. From there, you can create a timeline for yourself and develop …
Steel Building Quotes: Get a Grasp on Prices and Estimates Read More »