START HERE: Price Your Building Now!
Do You Know Where Your Steel Building Comes From?
If you're reading this, I'm assuming you've made the decision to purchase a pre-engineered steel building. Congratulations on making a wise decision! Now, I have a few question to ask you. Do you know where your steel comes from? Do you know the difference between American steel and foreign steel from China or India? All the steel is the same, right? Wrong! Foreign steel isn't just inexpensive, the steel is extremely low quality. I can't tell you how many times I've heard stories where Chinese steel will literally rip apart at the fabrication shop. If cheap Chinese steel fails, why would you build with it and put your business, church or home at risk? Steel buildings are supposed to be strong, durable and require little maintenance. Foreign steel is the exact opposite.
Steel from foreign markets is often dumped into the U.S. at less than its fair value. So U.S. mills had to compete to survive, and lowered their own prices. But then the U.S. government stepped in. At the end of 2015 and now in 2016, the U.S. imposed huge import tariffs of over 450%. Supposedly, countless ships already on the water from overseas had to turn around or risk the huge fines. Needless to say, the dumping was partially curtailed. Naturally, domestic mills are thrilled! The days of cheap, foreign steel here in the U.S. are over, and those American steel mills are quickly gearing up to demand much higher prices, and there's no end in sight with respect to price increases.
But you have questions. How does this affect you and your project? I can think of two of the most major concerns when it comes to steel building shopping, and avoiding a cheap steel building.
1.) How can I be sure that I'm not buying a cheap steel building?
Purchase from an American manufacturer, not a broker! You can be sure you're getting quality American steel from an actual manufacturer. Do you know the difference between a steel building broker and a steel building manufacturer? Manufacturers actually fabricate your steel building themselves in their own manufacturing facility. Most likely, they'll also have an in-house engineering and design team to help you with your project from conception to completion. Brokers are expensive middlemen who make most of the buying decisions for you. Do you know where they are going to get their steel? Do you know who is doing the engineering work on the building? Is it an in-house staff here in the U.S, or is that subbed out overseas as well? You might not know the answers to those questions if you choose a steel building broker. Brokers rarely concern themselves with the actual quality of a building, and might only care that they are passing along a cheap steel building.
For most people, a steel building project is one of the most important construction projects in their lifetime. Don't risk it by buying from an unknown source. Ask the company you're working with if they are an actual manufacturer/fabricator, if they have their own manufacturing facility, and if they only use American steel. Hint: The answer to all the previous questions should be a resounding YES.
2.) How can I protect myself from steel price increases?
Let's face it – because of the retroactive anti-dumping tariffs, steel prices are on the rise. But don't let that sway your decision to go with the most durable, flexible and versatile construction solution on the planet. Steel buildings are still usually half the cost of traditional construction methods, and can be erected in half the time. A manufacturer like Armstrong Steel can offer some shelter from price increases caused by a volatile marketplace. Just lock in your order with an engineering payment, and begin working with a dedicated project manager.
Because certain manufacturers handle all of the work of designing, engineering and fabricating a steel building without incorporating a third party, you can keep track of your steel building project at every step. If you want to make changes to your building, you can communicate with your project manager and customize your steel building to your liking.
There are so many options in the steel building industry. It's worth it to do your research and find a supplier who only offers American-made steel and refuses to work – or be aligned with – foreign companies. Be prepared to ask the tough questions and accept the only answer: purchase American-made steel from an American manufacturer. Don't put your trust in the unknown and risk the trouble that comes with a cheap steel building.
---
---
« Should You Be Choosing Your Own Steel Building Accessories?
How to Save Money on Your Next Metal Building Construction Project »
PRICE A
STEEL BUILDING
IN MINUTES NOW!
---
Popular Posts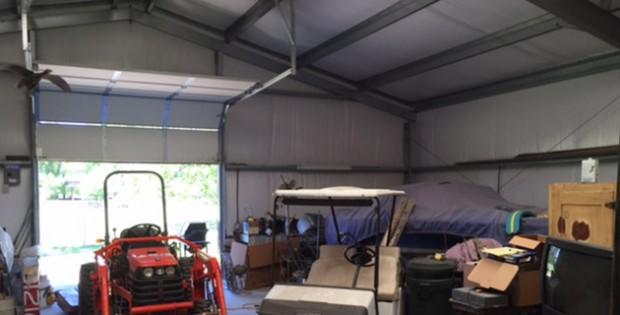 Will Adding a Steel Building Increase My Property Value?
I've seen steel buildings increase in popularity every day because builders use these durable, versatile and flexible construction solutions in every application. Not only have homeowners utilized a steel building for residential purposes, but builders have also made additions to their existing property. No doubt that a steel building garage will increase the value of a home,… …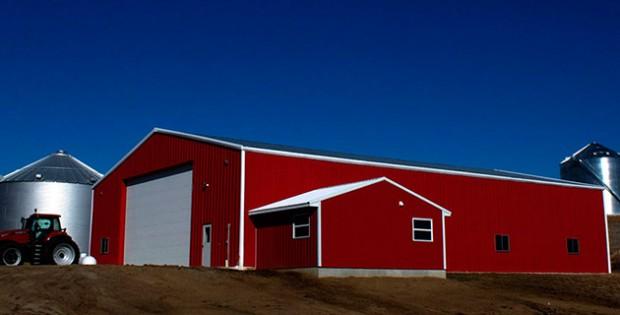 Steel Building Quotes: Get a Grasp on Prices and Estimates
What is the first step of a steel building project, or any construction project for that matter? After you decide to add a new garage, agricultural or commercial building to your property, you'll most likely start contacting steel building manufacturers for steel building quotes. From there, you can create a timeline for yourself and develop… …