START HERE: Price Your Building Now!
How to Save Money on Your Next Metal Building Construction Project
Metal buildings are the most durable type of structure in the industry. They hold up against inclement weather, strong winds, heavy snowfall, and earthquakes. They even can combat fire, mold, and pesky insects like termites. In fact, they are engineered for your specific area. You're probably thinking,"yeah, yeah, but quality like that isn't cheap." This is true, but you don't want cheap steel or a cheap product because you could find yourself making costly repairs or constantly replacing parts down the road. The old saying goes, you get what you pay for, right? First and foremost, I recommend you find a quality metal building manufacturer to purchase a metal building from, and then look for opportunities to save money on the construction of your metal building. Here are some suggestions from our previous customers
Efficiency is Key
When you begin a metal building construction project, make sure you have a checklist of tasks you need to complete and a deadline for when to complete them. Once you lock in your order, you can review and finalize drawings, secure permits and take care of foundation work. Just be diligent with your paperwork and avoid the volatile steel market from affecting your steel building project..
Only What You Need
When you purchase a metal building kit from a quality metal building manufacturer, you'll receive all the parts that make up a metal building. This is different than what you'll receive from a wooden pole barn kit. Pole barn kits arrive at the job site as raw lumber, and you must cut each piece of wood for its intended purpose. Steel building components arrive at your job site, ready to be put together, with little to no field fabrication necessary. A metal building construction project usually takes half the time of a construction project with traditional materials, and usually comes at half the cost.
Easy to Erect and Low Labor Costs
When you receive your metal building kit, you'll see every piece of framing is fabricated to bolt together. It's even easier because the factory marks every piece and all you need to do is read the construction drawings to erect your building. You read that right. A metal building is so simple to put together, you can absolutely erect the building yourself, and spare the added expense of a contractor. You and a few buddies could potentially knock out the project in a few weekends, depending on the size of your steel workshop or garage. If you decided to go with a wood building, you'll probably find yourself required to hire a contractor because wood buildings require some on-site labor, as we mentioned before, such as cutting boards and panels to fit your desired lengths. The longer it takes to erect your building, whether it's metal or wood, the higher the cost of your construction will usually be, especially if you decide you need a contractor.
Clean Up
A metal building kit doesn't come with any excess material because you'll use all of the pieces during the metal building erection process. There is no waste, and you only pay for the materials you use. You won't need to spend any money disposing of any excess steel or need to worry about storing it for later. As you can probably guess, you don't have this luxury with a wood building. Since you'll need to cut a wood building to the proper dimensions, you'll have pieces of wood to clean up, that you've already paid for and didn't use, once you're done erecting your wood building. Because each steel building is designed in-house, there is no residual waste. Also, each and every piece of your building system has been specifically engineered to meet your local loads and codes. This equates to no excessive material usage.
Take advantage of these tips and save money on metal building construction now. For more tips on improving your project, check out the Armstrong Blog Network. 
Photo courtesy: USACE/Mark Ray
---
---
« Do You Know Where Your Steel Building Comes From?
7 Reasons Why Your Next Building Should Be a Steel Building »
PRICE A
STEEL BUILDING
IN MINUTES NOW!
---
Popular Posts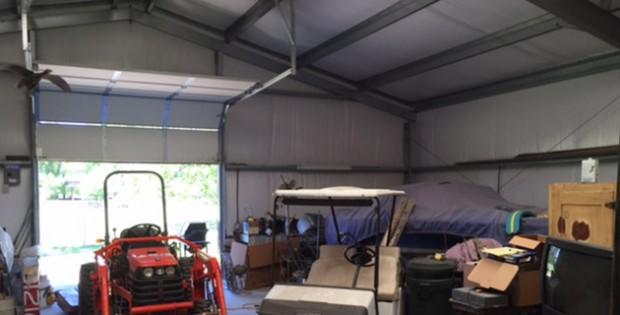 Will Adding a Steel Building Increase My Property Value?
I've seen steel buildings increase in popularity every day because builders use these durable, versatile and flexible construction solutions in every application. Not only have homeowners utilized a steel building for residential purposes, but builders have also made additions to their existing property. No doubt that a steel building garage will increase the value of a home, …
Will Adding a Steel Building Increase My Property Value? Read More »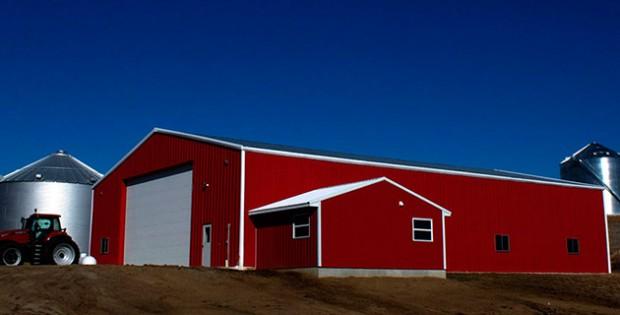 Steel Building Quotes: Get a Grasp on Prices and Estimates
What is the first step of a steel building project, or any construction project for that matter? After you decide to add a new garage, agricultural or commercial building to your property, you'll most likely start contacting steel building manufacturers for steel building quotes. From there, you can create a timeline for yourself and develop …
Steel Building Quotes: Get a Grasp on Prices and Estimates Read More »