START HERE: Price Your Building Now!
Proceed with Caution: Steel Building Buyers and the Internet
In this day and age, everybody has some kind of online profile or website. Really, if a company doesn't have some kind of web presence, will you really take them seriously? 
But a web presence alone shouldn't be the deciding factor on whether or not a company deserves your business. Unfortunately, identity theft topped the Federal Trade Commission's national ranking of consumer complaints for the 15th consecutive year in 2015, while the agency also recorded a large increase in the number of complaints about so-called "imposter" scams. That means it's absolutely essential to do your homework when you decide to buy a steel building.
But so many different companies sell steel buildings. How do steel building buyers know where to shop?
Investigate a steel building manufacturer
Simply put, a steel building manufacturer will give you more control, and maintain more control over your individual project. If you price a building online, and talk to a building consultant, do you know what you are getting? Yes, you should know exactly what you're getting. Steel building manufacturers give customers the ability to take advantage of discounts by buying directly from the factory. The other option is a steel building broker. Brokers often refer to themselves as 'contract manufacturers' and are simply middlemen who order your building from someone else. Beyond that, they often hand over quality control of a building project to the cheapest bidder and pocket the difference in price. Brokers rarely concern themselves with anything other than finding the cheapest structure they can after they receive an order, regardless of standards or quality.
Ask the company if they are a broker or a manufacturer! Ask them if they have their own manufacturing facility, or their own in-house engineering department. Ask them where they intend to get your building. You want a company in your corner who will work with you from conception to completion – not someone who will just pass your order to the next guy. Think your problems with a broker end there? Because a broker doesn't manufacture anything, what do you think will happen once they order your building, it arrives at to your job site and pieces are missing? God forbid if this ever happens, but do you think they'll be in a position to assist you? Can you call the manufacturing plant and request additional pieces? Not with a broker. Can you talk to the engineers assigned to your project? Not with a broker. Manufacturers can't just pick up and leave or disappear! Go with a name you can trust.
One Size Doesn't Fit All
So you made a purchase online, and you never heard from the company again. That's purely bad business, and a sign of a scam. Obviously, a steel building project requires communication with your steel building provider. Period. Most often, this means you must have a conversation with a building consultant before you begin a project of any kind. Why? A disreputable company could offer "ballpark figures" or give you a quote without knowing anything about your project. First, ballpark figures have a way of changing, sometimes drastically through the course of a purchase, and even if you have a range in mind, it has the potential to rise unexpectedly. Ask for a quote, understand exactly what you are purchasing for the exact price. That's why we won't blindly email quotes without talking to a person first. We need to – no, we want to get to know your project, your goals and the reason behind your decision to build. Bottomline: Even if you're an expert at the steel building purchase process, you need someone in your corner who can help when YOU need it.
Keep in mind that 'one size fits all' doesn't really work in the steel building industry. Each building is custom designed, engineered and fabricated for your exact area. Steel building buyers need to know there are snow loads, wind loads, seismic loads and other factors specific to your job site. If anyone or any company ever tries to sell you a building without asking for this information, hang up the phone or walk in a different direction. That's exactly why you shouldn't buy a building on eBay. Does the seller care if the building is structurally sound for your area? Unfortunately, if you don't know this information, and you buy it, you may find out later it's not engineered correctly for your region. For instance, a building engineered for Miami, Florida is much different than a building engineered for Minneapolis, Minnesota. The Minnesota building is engineered to withstand the heavy snow the state will most likely see every year, whereas the Miami building won't need the extra steel to account for the increased snow loads. Custom engineering and detailing means greater attention to structural integrity and safety.
Reputation
I can sit here and tell you to "do your research" until I'm blue in the face, but if you don't know what to look for, it's not much of a help, is it? When looking for a reputable steel building manufacturer, look at online reviews and testimonials. Make sure those reviews are real, and not made up. It's ok to ask! Inquire about customer photos, and look at other projects the company has completed as well. Is the company is grounded in the community? Here's the kicker – see what educational resources the company offers. Some of the best companies in the industry offer multiple educational resources, aimed at helping you make the right decision, free of charge.
You've got a lot of options when it comes to your steel building project. Take special care to work with a supplier who will assist you from conception to completion.
Photo courtesy: Ministerio TIC Colombia, Sandra Henry-Stocker
---
---
« One Surefire Way to Win Every Construction Bid
What is Your Steel Church Building Doing For You? »
PRICE A
STEEL BUILDING
IN MINUTES NOW!
---
Popular Posts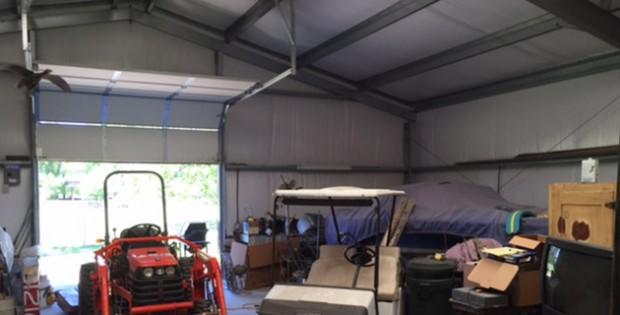 Will Adding a Steel Building Increase My Property Value?
I've seen steel buildings increase in popularity every day because builders use these durable, versatile and flexible construction solutions in every application. Not only have homeowners utilized a steel building for residential purposes, but builders have also made additions to their existing property. No doubt that a steel building garage will increase the value of a home, …
Will Adding a Steel Building Increase My Property Value? Read More »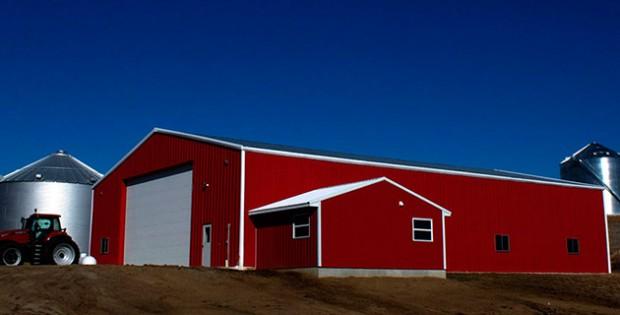 Steel Building Quotes: Get a Grasp on Prices and Estimates
What is the first step of a steel building project, or any construction project for that matter? After you decide to add a new garage, agricultural or commercial building to your property, you'll most likely start contacting steel building manufacturers for steel building quotes. From there, you can create a timeline for yourself and develop …
Steel Building Quotes: Get a Grasp on Prices and Estimates Read More »