START HERE: Price Your Building Now!
What is Your Steel Church Building Doing For You?
I asked several people, ranging from extremely religious to not religious at all, what they thought about church. Most of the responses where similar to my own experiences, and confirmed my own spirituality. But some of the comments made me uncomfortable and didn't align with my own thoughts and feelings. Most surprising of all – a few people who answered my questions told me church was a place they thought they HAD to go, not a place they WANT to go. In some cases, the reason for the previous feeling was because of the state of their church building.
A steel church building is an important tool for your community of faith. Your church isn't just a meeting place for worship; it can be the perfect place to organize a fundraiser. Millions of people get married in a church every year. A youth center on church grounds could run programs to enrich the lives of young people, teach them about the Bible and strengthen their relationship with God. Your steel church building can be a gymnasium to cultivate the congregation's physical health, a community hall to host celebrations or a theater to show your congregation's spiritual side in an artistic way. These are fun and exciting additions that break the classic notion that a church is just a simple hall of worship. There really are no limitations with a steel building.
Does this sound like your church?
You can start giving your community the tools it needs right now by adding on to your church building, or building a new structure. A pre-engineered steel church building is more than capable of housing your congregation, and can be adapted to be used for any of the purposes like the ones I listed above, and even more. Pre-engineered buildings can also be utilized as a garage to house the church buses or staff vehicles, a shed to keep lawn care and general maintenance items, or even an indoor sports arena to keep the congregation busy throughout the year. Of course, Pre-engineered steel buildings are the perfect solution to house large groups of people because of its clear span design. These buildings don't utilize any intrusive poles or internal columns to support the weight of the roof. It's all in the foundation. Loads are transferred from the roof to the walls, and down to the concrete. This allows you to fit your whole congregation – and even plan for your future – and won't have to worry about your vision being obscured.
Let's be honest – one of the most difficult topics to speak about in a religious atmosphere is money. Steel church buildings are usually half the cost of traditional construction methods, and can be erected in half the time. By discussing the idea of erecting a pre-engineered steel building with your church building council, you can disperse some responsibility onto your congregation if you want. After all, it's their church too. This can lower your stress, provide bonding with your council, and raise your congregation's trust in the decision to erect a pre-engineered steel building. Your congregation will be able to see the benefits of steel buildings and will appreciate the grand plan to expand your church. Pre-engineered steel buildings can be erected quickly and are engineered to last decades. Are you worried about displacing your congregation while your new building gets erected? Pre-engineered steel church buildings can be erected in days or weeks, not months, compared to other types of building material like wood or brick. These structures typically won't require very much maintenance either. This will allow you to focus on your community of faith, not building construction and upkeep.
If you build a steel church building to benefit your congregation, you might find your congregation will use it to give back to the community. If your congregation is stressed due to long work weeks with little profit because of bills and childcare costs, they might not be able to donate as much as they'd like to the church or other charitable organizations. If the church has a daycare, these hard working congregation members can take advantage because now they have a place to exert their energy and help new moms and dads. This new and improved church could hold meetings in a designated meeting room to plan out charity campaigns, such as bake sales or auctions. Once your congregation generates a buzz around the community, people who don't usually attend may check out what's happening at your church – and you may see your congregation grow.
What your steel church building can do for you is important. It's a place for members of the community to grow physically, emotionally, and spiritually. If your church building can't do that, you might want to look into getting a new one.
Photo courtesy: Wonderlane
---
---
« Proceed with Caution: Steel Building Buyers and the Internet
Who Should You Talk To First? A Contractor or Steel Building Supplier? »
PRICE A
STEEL BUILDING
IN MINUTES NOW!
---
Popular Posts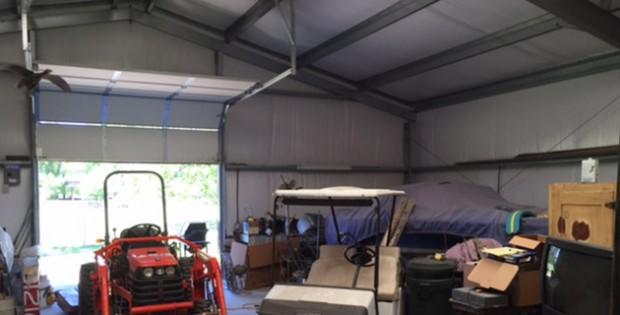 Will Adding a Steel Building Increase My Property Value?
I've seen steel buildings increase in popularity every day because builders use these durable, versatile and flexible construction solutions in every application. Not only have homeowners utilized a steel building for residential purposes, but builders have also made additions to their existing property. No doubt that a steel building garage will increase the value of a home,… …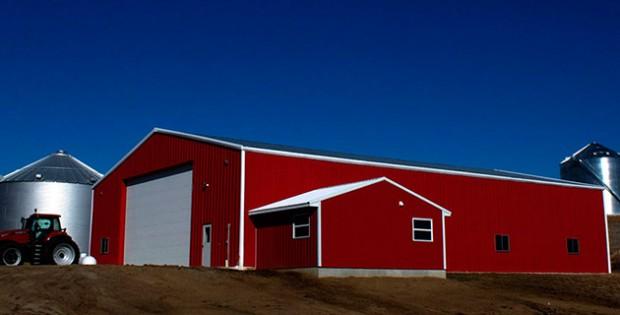 Steel Building Quotes: Get a Grasp on Prices and Estimates
What is the first step of a steel building project, or any construction project for that matter? After you decide to add a new garage, agricultural or commercial building to your property, you'll most likely start contacting steel building manufacturers for steel building quotes. From there, you can create a timeline for yourself and develop… …