START HERE: Price Your Building Now!
Don't Put Limits on Your Building Dreams
As an engineer and designer, in my line of work, I can honestly say I've seen a lot of different buildings. 50' x 100' buildings with skew walls, 40' x 60' workshops, 80' x 120' commercial buildings, and the list goes on and on. I'm actually pretty impressed with some of the designs that people concoct for their property.
In rural Texas, an Armstrong Steel customer couldn't decide if she wanted a barn, or a spot for her guests when they visited. She didn't want to erect two different buildings – that meant twice the permits, twice the foundations, and twice the price. So she settled on a unique, "Barndominium," – a comfortable solution for all her building needs.
Another person went out-of-the-box for their recreation facility at a local water park. They needed an open building, in a time crunch no less, that could withstand triple digit heat and high winds, while still sheltering patrons safely. You can say it's also quite a unique structure with an interesting and distinctive design.
Even last year, when Colorado legalized the recreational use of marijuana, the industry exploded in the state. That meant companies needed state-approved 'grow houses' with strict regulations and mandates. An easy solution wouldn't do; a building that maximized every inch of space was needed.
What I guess I'm trying to say, or trying to get you to realize, is that you don't have to put a limit on your building dreams. Like the people above, it's possible to avoid design restrictions by building with steel. In fact, one of the most common misconceptions about steel buildings is that they are limited in design. This couldn't be further from the truth. Steel buildings can be engineered to span almost any distance, whether it's long or short. Personally, I've designed something as small as a 10' x 10' dog kennel, and a building as large as 300' x 900'!
Steel buildings are used in residential, commercial and industrial projects mostly because they have unlimited design potential. Because of the adaptability and flexibility of design, pre-engineered metal buildings can come in almost any shape or size, height, width or length. Whatever you might imagine, it can likely be done to your specifications. Depending on the structure's weather and seismic loads, pre-engineered metal buildings can even become more cost efficient compared to other types of construction. The efficiency becomes especially apparent after steel building designs exceed 35-40 feet.
For example, a wood building could need supports, poles, struts, or trusses to stand properly. Engineers design each part to span particular distances, but the amount of lumber required continues to increase as spans increase. Wood and brick and mortar constructions have building limits, and the cost per square foot will rise exponentially. Honestly, there comes a time when it's not economical to build with anything but steel.
Steel buildings have arch frame and rigid frame configurations, like clear span, or multiple span. From an engineering and design perspective, there really isn't another solution on the market, especially with buildings spanning over 200 feet like basketball arenas or aircraft hangars.
However you decide to proceed, understand that with a pre-engineered steel building, you won't be forced within any design limits. Your aptitude for creation has no boundaries.
Photo courtesy:
Grant Montgomery
,
velacreations
,
paul bica
---
---
« When Is It Time to Expand Your Business?
Proceed with Caution: Should You Buy a Quonset Hut or Rigid Frame Building? »
PRICE A
STEEL BUILDING
IN MINUTES NOW!
---
Popular Posts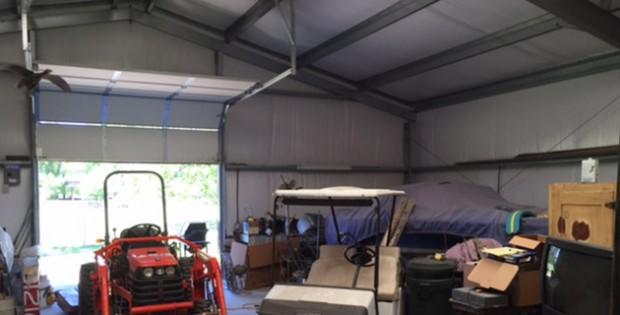 Will Adding a Steel Building Increase My Property Value?
I've seen steel buildings increase in popularity every day because builders use these durable, versatile and flexible construction solutions in every application. Not only have homeowners utilized a steel building for residential purposes, but builders have also made additions to their existing property. No doubt that a steel building garage will increase the value of a home, …
Will Adding a Steel Building Increase My Property Value? Read More »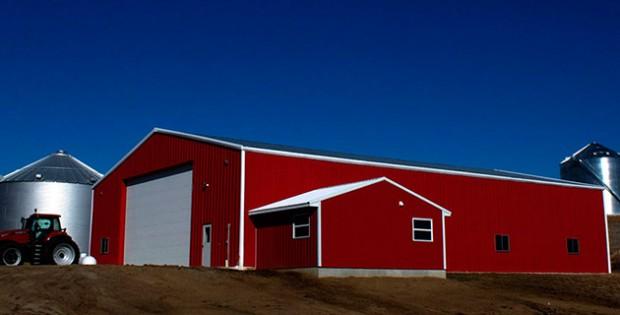 Steel Building Quotes: Get a Grasp on Prices and Estimates
What is the first step of a steel building project, or any construction project for that matter? After you decide to add a new garage, agricultural or commercial building to your property, you'll most likely start contacting steel building manufacturers for steel building quotes. From there, you can create a timeline for yourself and develop …
Steel Building Quotes: Get a Grasp on Prices and Estimates Read More »