START HERE: Price Your Building Now!
Proceed with Caution: Should You Buy a Quonset Hut or Rigid Frame Building?
As with any building type, are lots of advantages and some disadvantages to both Quonset huts and rigid frame buildings. But how do you know which one is right for you?
You don't need to delve deep in the history books to learn about Quonset huts. You might even see some of them still standing today. These semi-cylindrical metal shelters were industrialized for the U.S military forces in 1941 when the Navy needed some kind of multipurpose building that could be shipped anywhere in the country, and be easily erected during World War II.
They get their name from the place they were first manufactured, Quonset Point, at the Naval Construction Battalion Center in Davisville, Rhode Island.
While there've been a lot of technological advances in construction in the last 70 years, many people still make use of Quonset huts today. They are generally some of the cheapest metal structures around. Most people utilize these arch frame structures for their low initial cost and high security. Moreover, these buildings can be easily built and maintained.
Because of their rounded design, these durable huts can shed snow and rain very quickly. Arch-frame buildings are engineered to withstand hurricane-type winds. Really, all steel buildings are pre-engineered to withstand heavy rain, strong winds, and earthquakes – whatever Mother Nature sends her way.
A drawback of arch frame buildings is they lose space on the inside of the structure. Since the sidewalls are curved, you have some space for storage, but the shape of the building doesn't lend itself very well to maximizing its potential. Since a Quonset hut is a curved structure, there is a loss in sidewall space and they offer less usable square footage. Also because of the wide arch, it's difficult to utilize the curved ceiling area. Dimensions are a limiting factor of arch frame buildings. While you can design a Quonset hut to nearly an unlimited length, they're mostly constrained on width.
Rigid frame buildings are very popular in construction because nearly every inch of the building can be used, and the framing supports many different types of buildings. Rigid frame is very versatile and has unlimited design possibilities. Rigid framed buildings are used as workshops, churches, office buildings, retail stores, warehouses, barns and even living quarters.
It's true both buildings offer clear span framing, which means there are no interior columns that a pole building would have. But the true strength of rigid frame construction is its ability to span and cover great distances. In fact, this type of structure can span hundreds of feet before any interior support is necessary. Rigid framed buildings are also engineered to transfer a load to the sides of the building. Therefore, the walls, instead of internal columns or beams, support the roof.
The appearance of your steel building is also important. Rigid frame buildings can be designed in different shapes and sizes. In fact, creative engineering has given birth to steel buildings with different finishes and aesthetic possibilities.
Just because the interior is steel doesn't mean it has to look like a boring, boxy structure. These buildings can be engineered to support several exterior finishes like stucco, wood, or vinyl siding. You can add wainscoting – a design element that uses side paneling halfway up the exterior wall – for a more finished look. On the inside, it's easy to install electrical wiring, plumbing and you can control the temperature with a HVAC unit. These steel buildings are customizable, eco-friendly, and virtually maintenance free.
Arch frame and rigid frame buildings are both options for your steel building projects. Which one is best for you? If you're a first time builder, check out our other resources to help you complete your steel building project.
Photo courtesy:
Laurie Avocado
,
teofilo
---
---
« Don't Put Limits on Your Building Dreams
8 Questions Every Church Should Ask Before Building »
PRICE A
STEEL BUILDING
IN MINUTES NOW!
---
Popular Posts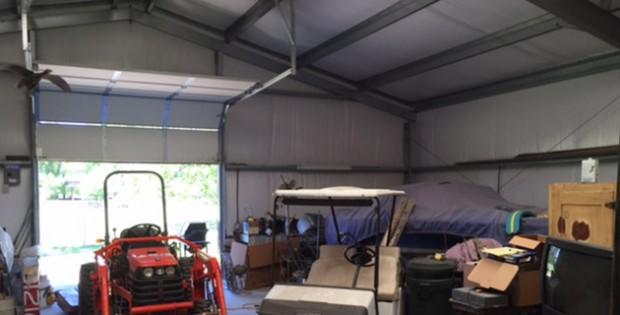 Will Adding a Steel Building Increase My Property Value?
I've seen steel buildings increase in popularity every day because builders use these durable, versatile and flexible construction solutions in every application. Not only have homeowners utilized a steel building for residential purposes, but builders have also made additions to their existing property. No doubt that a steel building garage will increase the value of a home,… …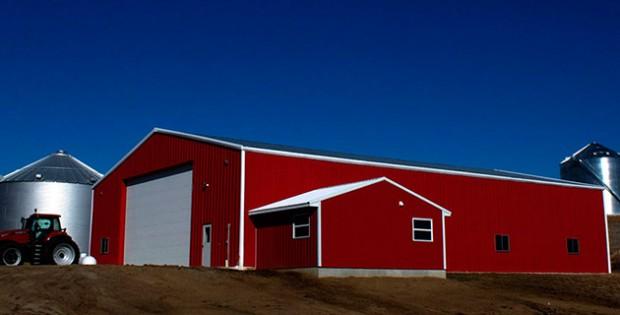 Steel Building Quotes: Get a Grasp on Prices and Estimates
What is the first step of a steel building project, or any construction project for that matter? After you decide to add a new garage, agricultural or commercial building to your property, you'll most likely start contacting steel building manufacturers for steel building quotes. From there, you can create a timeline for yourself and develop… …