START HERE: Price Your Building Now!
How Are You Presenting Your Steel Building Quotes?
Ask any chef, and they'll tell you presentation matters. You can prepare the best, most delicious food in the world, but if your presentation is sloppy, people might not eat it! If people won't eat the food, the restaurant could go out of business. It's as simple as that. The same can be said about a your quote presentation as a contractor. You and your team can do the best work, but if your presentation skills are poor, you might not land many jobs. There are a couple of easy ways to clean up and tweak your steel building presentations – and get you back out on the job quickly.
Communication
There's a reason I listed clear communication first. Whether you are trying to negotiate a business deal or just trying to order pizza, you must express yourself and understand what the other person wants clearly. When you are talking to a client, be sure you understand what they want. With clear and concise communication, you can understand a customer's needs and prepare a quote properly. The ability to offer the customer what they want will help you secure a bid. Is the client interested in the process or plans? Sit down and explain or discuss it with them. Are they interested in the benefits of a steel building? Have that knowledge on hand. Good communication is the foundation of a good working relationship. Ultimately, you're representing your brand and the more positive feelings associated with your brand, the more business you are likely to receive.
Apps/Technology
Technology is so prevalent in our society. Smartphones, tablets, laptops, and watches all give us access to the internet and more technology. The good news is you can keep up with the demand. Apps like "BuildCalc" and "Construction Master" Pro can be use to make calculations. You can track time and productivity to report to your client by using the "Viewpoint For Mobile" app. If your client wants you to instal an HVAC system in their building, which can go nicely with a steel building, you can use the "ComfortConsultant" app to break down prices for your client quickly. You should embrace technology and allow it to help you do your job better. Look up these helpful apps in Apple or Android app store or marketplace. Some are inexpensive or even free!
Letter of introduction
A letter of introduction is basically a formal letter a company uses to describe themselves. If you're working with a reputable steel building supplier, ask them for a letter of introduction to include in your bid. The client will meet with many steel building contractors and if you leave a message to remind them of what you offer in writing, they may remember you over the others. Add marketing material and/or website material with resources to help your client make an informed decision. Plus, conducting any and all business in writing is extremely important. It's all about accountability.
Present bid in person
Don't just mail or email a bid to a potential client. Step right up and deliver it yourself. Of course, you're probably busy, but the face-to-face interaction could be what gets you the job. Pitch the bid to the client in person. By presenting the quote in person, you're attaching a face and personality to the numbers. Meeting with the client in person allows you to present clear and accurate information, while offering some sort of flexibility in order to secure a job. You lose this flexibility by just mailing a list of numbers to a client.
Let us help!
What's the easiest way to prepare a quote for a steel building? Let Armstrong Steel do it! We have trained estimators who can do most of the work for you. Your decision as a contractor to erect pre-engineered steel buildings is a huge benefit to your customers, but you can reap several of the benefits as well. Instead of wasting your time delivering quotes to customers, you can focus on erecting the steel building efficiently. Steel buildings aren't your average tuff shed or box off an assembly line. Every steel building is manufactured to an area's specifications and building codes. That's why they're called "pre-engineered" building systems! If you don't have the manpower to do the correct detailing, engineering and estimating every steel building project deserves, leave it to a professional steel building supplier.
Whether you're need to change up your techniques to entice more clients or have a steady line of clientele, improving your presentation techniques can only benefit you as a contractor.
Photo courtesy: Joel Bombardier
---
---
« Take a Closer Look at Truss Systems
How To Build A Steel Building On A Budget »
PRICE A
STEEL BUILDING
IN MINUTES NOW!
---
Popular Posts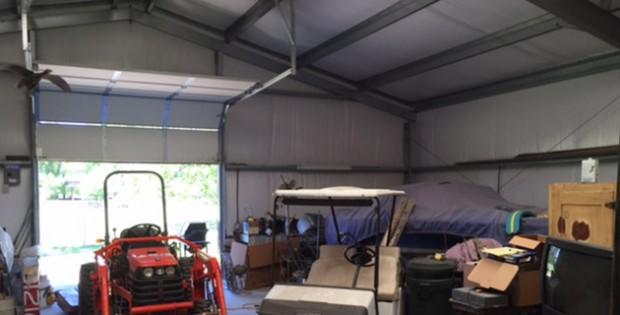 Will Adding a Steel Building Increase My Property Value?
I've seen steel buildings increase in popularity every day because builders use these durable, versatile and flexible construction solutions in every application. Not only have homeowners utilized a steel building for residential purposes, but builders have also made additions to their existing property. No doubt that a steel building garage will increase the value of a home,… …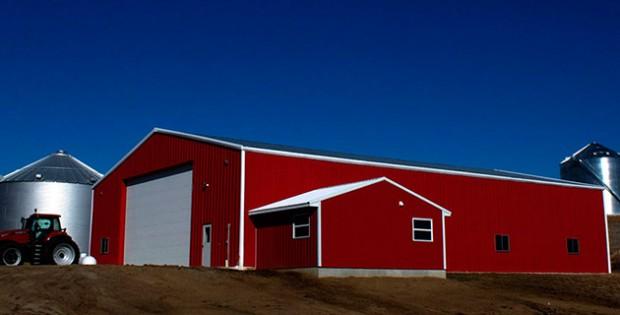 Steel Building Quotes: Get a Grasp on Prices and Estimates
What is the first step of a steel building project, or any construction project for that matter? After you decide to add a new garage, agricultural or commercial building to your property, you'll most likely start contacting steel building manufacturers for steel building quotes. From there, you can create a timeline for yourself and develop… …