START HERE: Price Your Building Now!
How To Build A Steel Building On A Budget
I don't have to tell you money doesn't grow on trees. You already know it takes hard work, smart budgeting, and a special kind of savviness to have wealth in your life. When you plan to build a steel building on a budget, you want to get the most for your money. That usually won't change when it comes to any purchase. If you're in the market for a pre-engineered metal building, you need to know your project doesn't have to break the bank.
First, realize that there is a difference between saving money at the time of purchase, and saving money over a product's lifetime. If I've said it once, I've said it a million times and my colleagues have reiterated the same: you get what you pay for when it comes to construction, and a cheaper building upfront doesn't mean you're saving more money. Cheap buildings come with holes that don't line up or missing parts and become a wildly expensive headache. Many contractors say those cheap buildings end up being the most expensive when all is said and done. What is the point of saving money today if you have to pay later to correct mistakes?
So you're not going to go the cheap route. How else can you build a steel building on a budget?
Take advantage of low steel prices
Steel prices are low right now, which is great news for everybody interested in purchasing a pre-engineered metal building. This isn't supposed to last, since steel prices are projected to rise in 2016. If you qualify by having financing in place, knowing what you want or your land is ready, you'll be contacted by a building expert. After you discuss your building project with a building consultant, you'll need to make a small engineering payment to lock in your order. This engineering payment is akin to a down payment for your building and goes towards the overall cost of your building. As you build a steel building on a budget, you'll be free to take care of any other responsibilities like permits and foundations. 
Be flexible with your design
Oftentimes, customers who are flexible with design might be eligible for discount pricing. We're not talking about sacrificing quality materials by any means. Say you're interested in a 40×60 building and only a 40×60 building. You can and will be accommodated. But if you can be adaptable to the building's framing dimensions, there might be opportunities for substantial savings on the building itself. Talk to a building consultant to see what options are available to you.
Ask about the Direct Buy Process
Sure, you could buy a steel building anywhere. But for big cost savings, take advantage of the Direct Buy process and get the highest quality steel building directly from a manufacturer. Purchase directly from the source! Beware steel building brokers as well. Brokers like to call themselves 'contract manufacturers,' but the truth is, brokers don't manufacture anything. A broker will shop your proposed building around to the lowest bidder and saddle it with markups. Brokers only add another expense, an expensive middleman, to your project. Plus, don't you want the opportunity to select your own doors, windows, and other accessories? Would you like to pick them out yourself, or let someone do it for you without knowing individual costs? You have the power to make your own choices. Don't let a company pick them out for you!
Project Managers work for you
Your steel building supplier should provide a project manager at no extra cost to help you throughout your steel building project. A project manager comes in handy when the time comes to choose accessories for your pre-engineered steel building because they can help you add all the bells and whistles you request. This is extremely important if you intend to build a steel building on a budget. Project managers can give you cost-saving tips and advice when it comes to drawings, the engineering process, or what colors to pick!
Erect the building yourself
A quality pre-engineered metal building is engineered to your exact location. Wood buildings arrive at the job site as raw lumber, and require quite a bit of field fabrication. Steel building parts arrive at the job site ready to be erected. The parts bolt together, holes line up and there are little to no onsite alterations necessary. In truth, steel buildings are usually half the cost and take half the time to erect compared to traditional construction methods. This means you'll spend less money on labor and avoid costly construction delays. If you can follow easy directions and you have a basic tool set and a couple of friends, you can absolutely erect a steel building yourself.
Just by choosing to build a steel building, you've already committed yourself to significant cost savings. This might be a project you've dreamt about for years. It's important to do it right the first and only time.
Photo courtesy: 401(K) 2012
---
---
« How Are You Presenting Your Steel Building Quotes?
It's Easy Being 'Green' When Building Your Church »
PRICE A
STEEL BUILDING
IN MINUTES NOW!
---
Popular Posts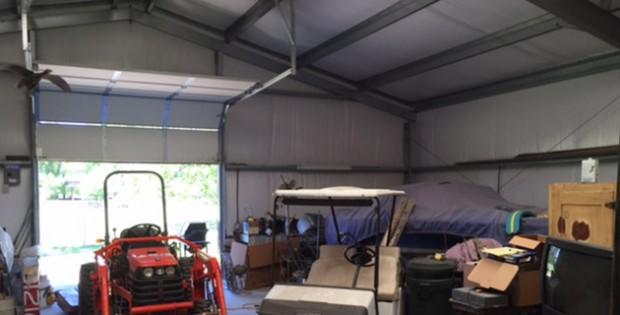 Will Adding a Steel Building Increase My Property Value?
I've seen steel buildings increase in popularity every day because builders use these durable, versatile and flexible construction solutions in every application. Not only have homeowners utilized a steel building for residential purposes, but builders have also made additions to their existing property. No doubt that a steel building garage will increase the value of a home, …
Will Adding a Steel Building Increase My Property Value? Read More »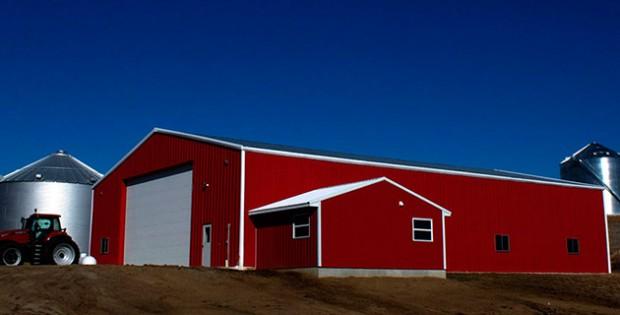 Steel Building Quotes: Get a Grasp on Prices and Estimates
What is the first step of a steel building project, or any construction project for that matter? After you decide to add a new garage, agricultural or commercial building to your property, you'll most likely start contacting steel building manufacturers for steel building quotes. From there, you can create a timeline for yourself and develop …
Steel Building Quotes: Get a Grasp on Prices and Estimates Read More »