START HERE: Price Your Building Now!
How Blueprints Can Make or Break a Steel Building Project
What's the one constant in a construction project of any kind? I'm sure you might be able to come up with a few regularities, but I'm specifically referring to building blueprints, or drawings, as we call them in the industry. The main principle of any kind of steel building blueprint, drawing or plan is to show you exactly what is going to be built, how the project is conceptualized visually, what materials will be used, certain specifications, etc. Blueprints vary from company to company or architect to architect, but generally contain a wide variety of construction information pertinent to a specific project.
This process unfolds in several different steps. Since every company is different, they might have their own process, but understand if you want a steel building, or want to start any type of construction project, you will need professional drawings.
Many people think they must turn to an architect to obtain drawings, however this isn't the case if you're looking at a steel building for commercial, agricultural or industrial purposes, or if you're planning on erecting a garage, workshop, church or airplane hangar, just to name a few. It's true, if you're building a simple structure, the talents of a structural engineer at a steel building supplier is likely all you'll need. I'm sure you realize that a fancy roof or an elaborate floor plan looks amazing on paper, but those designs can quickly add up. You might not be building the "Garage Mahal" here, but you'll still be able to implement your creative options and get a custom designed steel building, while sparing the high expense of an architect.
Remember, not all steel building drawings are created equal either. Metal building blueprints use a lot of different details, which describe what is useful for that particular building. These plans are job specific, so if you think you can get away with using a standard set of drawings, forget about it. Trying to 'wing it' when it comes to drawings is always a bad idea. Something as simple as a missing piece or incorrect detail on a drawing can be a costly consequence down the road.
At Armstrong Steel, you'll get three different types of drawings in the Direct Buy process. To obtain steel building drawings, you will have to lock in your steel order. Now, your steel price is secure for a period of 90 days, and you'll receive a 3D rendering of your building. You project is starting to take shape!
Steel building approval drawings
Approval drawings are preliminary sets of drawings, given to you to mark up. Like I said before, you are able to have a custom design, and now is your opportunity to place your doors and windows in your desired location, order accessories, make modifications and really make the building yours. After you're finished with your approval drawings, you'll move on to revised approvals and accept your drawing, or continue to make alterations.
Steel building permit drawings
After the approval process has been completed, your approval drawings go to Armstrong's engineering team, and the permit drawing process will begin. Permit drawings are blueprints a customer must take to their county or building municipality to obtain permits. One of the best ways to derail your project is to build a steel building without checking with your local jurisdiction or ignoring the permit process altogether. In some rare instances, it's not a requirement to obtain a building permit. Because the purpose of a permit is to protect general safety and overall function of a steel building project, it's recommended you commit the phrase "better safe than sorry," to mind. Always check with your local building authority before building. It's a huge blunder to take delivery of a steel building before you have the proper permits! There are seismic, snow and wind loads to consider, which differ from location to location, and our in-house engineering team does quite a bit of legwork to ensure your building can safely exist in your neighborhood and stand the test of time. Remember, in general, compliance with your local building codes is ultimately your responsibility.
Steel building construction drawings
These drawings are the most precise and job specific drawings. They might slightly differ from the permit drawings, but engineers and detailers have specially assembled these drawings so you can erect your steel building. This step is another opportunity to make or break your steel building project. Make sure you are using your construction drawings in the erection process. For instance, if a purlin, which is a horizontal roof member, were interfering with an aspect of the rooftop, an engineer would see this issue while completing construction drawings. These issues might not be identified in the approval or permit phase. Engineers and detailers check and recheck each aspect of the building and all its components, prepare shop drawings for fabrication in the factory, and then construction drawings for you in the field. Not having accurate or job specific plans defeats one of the main purposes of steel building: ease of erection and cost efficiency! Each steel building is a bolt-together structure with numbered components. It's like a grown up erector set! You know that pole barn you were looking at? Wood for pole barns arrives at the job site as raw lumber, whereas steel building components are immediately ready for erection. You can erect a steel building in half the time it takes to build a pole barn, and you can do it for half the cost! Just follow the easy to understand, step-by-step construction drawings and erect your building quickly.
One thing is for sure, the lack of good building plans leads to frustration for the builder, erector and owner causing delays and additional costs to be incurred. But more than that, your safety is paramount, and precise drawings from a reputable steel building supplier will make your steel building project, not break it.
---
---
« 3 Reasons Why Steel is the Most Cost Effective Building Solution
Leveraging Factory Direct Pricing for Your Steel Building Project »
PRICE A
STEEL BUILDING
IN MINUTES NOW!
---
Popular Posts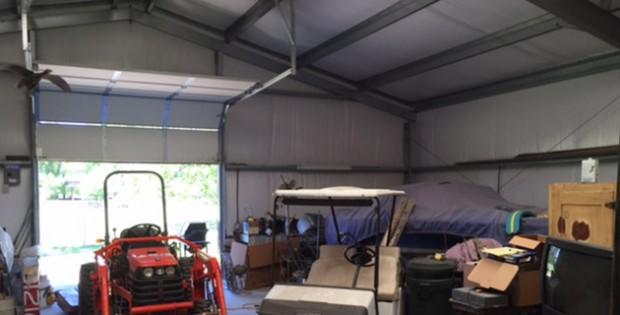 Will Adding a Steel Building Increase My Property Value?
I've seen steel buildings increase in popularity every day because builders use these durable, versatile and flexible construction solutions in every application. Not only have homeowners utilized a steel building for residential purposes, but builders have also made additions to their existing property. No doubt that a steel building garage will increase the value of a home, …
Will Adding a Steel Building Increase My Property Value? Read More »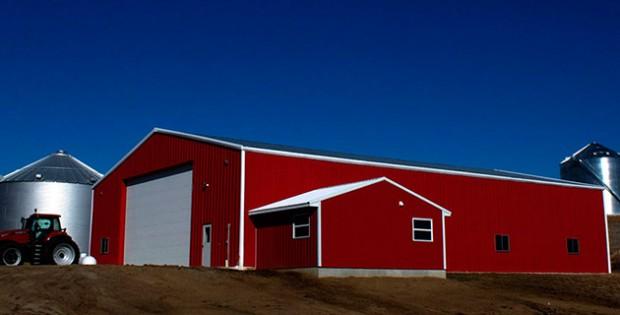 Steel Building Quotes: Get a Grasp on Prices and Estimates
What is the first step of a steel building project, or any construction project for that matter? After you decide to add a new garage, agricultural or commercial building to your property, you'll most likely start contacting steel building manufacturers for steel building quotes. From there, you can create a timeline for yourself and develop …
Steel Building Quotes: Get a Grasp on Prices and Estimates Read More »