START HERE: Price Your Building Now!
How Can a Metal Barn Save a Farmer Money?
A farmer's budget is often stretched between purchasing and maintaining livestock, crops, equipment (both big and small), and general family matters. Obviously, this means most farmers can't afford to throw money away. Every purchase is critical for a farmer. Wouldn't you agree? If you buy a stock of seeds, and they don't produce a bountiful harvest, you might be stuck depending on other crops, otherwise your livelihood is at risk the rest of the year. With a tight budget, it becomes hard to prepare of emergency expenditures. This is one reason why it's important to make smart decisions in every purchase process, especially if you categorize yourself as a farmer. The decision to erect a metal barn? It could be the smartest financial decision of all.
Speed
Of course – I'll explain. A metal barn can usually be assembled in as little time as a few days or weeks. You and your farm won't be subject to erection delays that conventional construction projects generally experience. Part of the reason this is possible is because pre-engineered metal buildings are delivered to a job site ready to put together. There typically won't be any delays due to onsite adjustments like you would see if you decided to buy a wood pole barn. Pole barns come to a job site as raw lumber, and require a good amount of field fabrication. The short erection time will keep your labor costs down. Why? You can erect the building yourself. But don't take our word for it.
Durability
Your metal barn can protect your farm equipment, feed and livestock through all types of weather. Steel is extremely durable, and is much stronger than brick or wood. In addition, a pre-engineered metal building is designed with your specific loads and codes in mind. In essence, engineers have to know your area and climate in mind, too. A steel building intended for Iowa is going to be designed and engineered differently for Florida, even if they look the exact same. Wherever you live, you understand your metal barn is engineered specifically to last decades without breaking down or requiring constant, costly repairs.
Space
Make sure to get the whole darn truth when you are thinking about whether to choose a pre-engineered metal barn or a wooden pole barn. You can choose to utilize a clear span building style and eliminate the need for intrusive poles. The poles or columns used to support a wood pole barn will keep you from fully utilizing the space under the roof or in the middle of your barn. This space is valuable and can be used to store large equipment like a harvester or a combine, or can provide ample room for your horses or cattle. If you decide to go with a clear span metal barn, the lack of poles give animals the freedom to move and you won't have to worry about them chewing or kicking their enclosure. Why do you think most equestrian centers or horse arenas are actually clear span steel buildings? Use all the space, not just some of the space. You'll save a ton on storage space with a clear span metal barn.
Easily Expandable
Expanding your farm, upgrading your equipment and raising more crops are goals you've made for yourself. A metal barn is easy to expand unlike a wooden barn that could require more field fabrication or a difficult expansion process. Your metal building expansion is just as easy as erecting a new building, since all the parts bolt-together with pre-punched connections. Expanding the length of your building requires a clear spanning moment-resistant frame. If your original building was fabricated with post and beam construction, you will need to install a clear spanning moment-resistant frame to continue your expansion. Once you have this installed, you are free to add to your building as you wish.
Energy Efficient
Steel is inorganic material, and much better for the environment. Do you know how many trees it takes to build a steel building? Zero. You know how many trees it takes to build a 2,400 square foot, single family home? About 120 – and it takes a tree about two decades to be eligible for logging. Plus, steel buildings are famous for their optimal use of materials, as it is the most recycled material on the planet. Moreover, your metal barn is a perfect building to incorporate green energy technology too. By installing solar panels to your metal barn, you could lower your electricity bill and power anything in your barn at the same time. The proper insulation in your barn will keep the temperature regulated and could help protect against moisture. A motion sensor on the lighting around your barn or a timer for your lighting could lower your energy costs as well.
Value
You may have built a wood barn on your property, but didn't have the resources or time to stay up to date on the repairs. If that's the case, your wood barn could actually be lowering your property value. Any building won't raise your property value by default and potential buyers might see an old wood barn as a lot of extra work. Even if you're not focused on selling, a non-permanent structure without a foundation, like a wooden pole barn, won't raise your property value. Ever. A metal barn is durable and usually built to last decades. Pre-engineered metal barns usually will be erected on a foundation, and building inspectors consider these structures permanent. Permanent structures will cause your land and property values to appreciate over time.
When you're trying to decide on what type of metal barn to purchase, think about your budget and responsibilities. Prepare for the unexpected by making smart decisions early in the process.
Are you a farmer with a pre-engineered metal building on your property? How has your metal barn saved you money? Tell us about it!
---
---
« A Beginner's Guide: Steel Buildings vs. Fabric Buildings
One Surefire Way to Win Every Construction Bid »
PRICE A
STEEL BUILDING
IN MINUTES NOW!
---
Popular Posts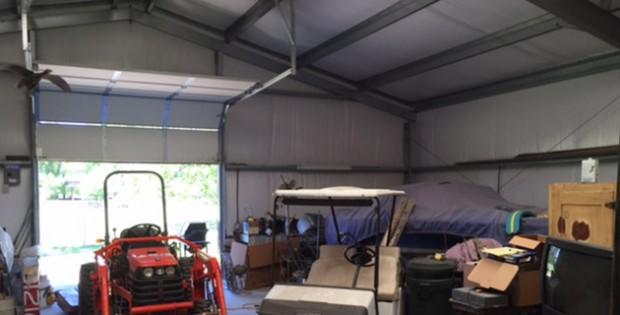 Will Adding a Steel Building Increase My Property Value?
I've seen steel buildings increase in popularity every day because builders use these durable, versatile and flexible construction solutions in every application. Not only have homeowners utilized a steel building for residential purposes, but builders have also made additions to their existing property. No doubt that a steel building garage will increase the value of a home,… …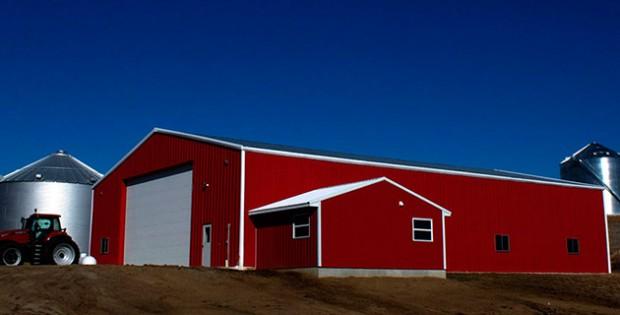 Steel Building Quotes: Get a Grasp on Prices and Estimates
What is the first step of a steel building project, or any construction project for that matter? After you decide to add a new garage, agricultural or commercial building to your property, you'll most likely start contacting steel building manufacturers for steel building quotes. From there, you can create a timeline for yourself and develop… …