START HERE: Price Your Building Now!
Increase Your Restaurant's Profits During Football Season
Fantasy teams are drafted. Preseason cuts are gone. Football season is upon us. In big cities as well as small towns, crowds leave their steel workshops on Sunday afternoons to flock to restaurants and bars to enjoy the big game with friends and family. The question for restaurant business owners is, how do you keep your restaurant business profitable during football season?
People snag tables hours before the game starts and invite ten friends to join them. Then, these large parties stay in the same spot for the entirety of the game (most likely a whole afternoon), during which time others are doing the same thing. How do you make money when people are table camping? Take the time to plan ahead when football season is approaching. Once you have a solid plan in place, take care to really stick to your plan. Table campers don't have to be a threat to your profitability, as long as you are prepared for them.
Upgrade Your Setup
Spend money on big screen TVs, sound systems and NFL Sunday Ticket to get large crowds of people in the door. Position these big items in such a way that there is no part of the restaurant that will not be able to see a TV. The more options you give your patrons, the longer they will stick around. People who are happy with their game day experience are more likely to come back to your establishment for games in the future.
Take Advantage of Fantasy Football Drafts
Fantasy Football has become almost as popular as actual NFL games in recent years. Take advantage of your customer's love for Fantasy Football by hosting Fantasy Football drafts and league nights.  Charge a cover of $120 dollars for each league, with a max of 10-12 people. Each league that pre-registers gets a couple of pitchers of beer and a few free appetizers. Book more than one league and you're set!  Host these Fantasy Football League nights on Monday and Wednesday to level out your slow nights. Put a cap on the number of leagues that can pre-register so that you still get a fair amount of regular patrons in the door.
Offer Snacks
Offer small snacks instead of full meals on game day to make sure sports enthusiasts order more than one item from your menu. This will also keep patrons ordering all day, instead of one time. Avoid a one-price, all-you-can-eat option. The cost of goods will skyrocket as people eat more and more, while your profits stay the same, as people will not buy more than one. When offering small snacks or appetizers, stick to fan favorites. What do your patrons order regularly from your appetizer menu? Give football fans a limited menu, which will save you time and money.
Increase Staff
Prepare for game days by scheduling more staff members than usual. The more staff you have on deck, the better service will be, increasing your chances of your football patrons coming back for another game. Encourage your staff to wear their favorite jerseys on game day. The more fun your staff is, the better experience your patrons will have, which keeps them ordering. Do you have bar staff or waiters that are not big football fans? Give them the day off if you can. An unenthusiastic staff member can really rain on your customers' parade, and they'll look for a different place to watch their favorite team next time.
Over Prepare
Is there someone on your staff who can troubleshoot the technical side of your game day festivities? Avoid a disaster by making sure you know exactly what channel the game comes on. Is your cable service reliable? Should the cable service fumble, do you have someone who can fix it? Is there someone who could fix a sound issue, should the situation arise?
NFL Season can be a big money-maker if you take advantage of the large amounts of football lovers around you. Offering food and drink specials, over-preparing and encouraging your staff to have a good time will get those football fans out of their steel workshops and into your restaurant business.
Armstrong Steel's Senior Technology Director, Drew Snyder, is a huge football fan and  knows a thing or two about what makes watching the big game at a restaurant great.
Photo courtesy:
John Benson
,
skeeze
---
---
« Pole Barns vs Steel Buildings | Don't Make The Wrong Choice
5 Reasons To Get Serious About a CRM Solution…Right Now! »
PRICE A
STEEL BUILDING
IN MINUTES NOW!
---
Popular Posts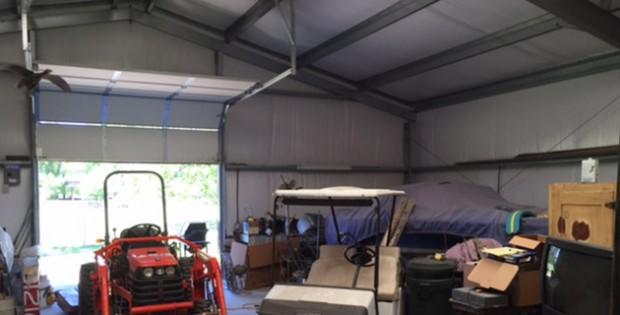 Will Adding a Steel Building Increase My Property Value?
I've seen steel buildings increase in popularity every day because builders use these durable, versatile and flexible construction solutions in every application. Not only have homeowners utilized a steel building for residential purposes, but builders have also made additions to their existing property. No doubt that a steel building garage will increase the value of a home,… …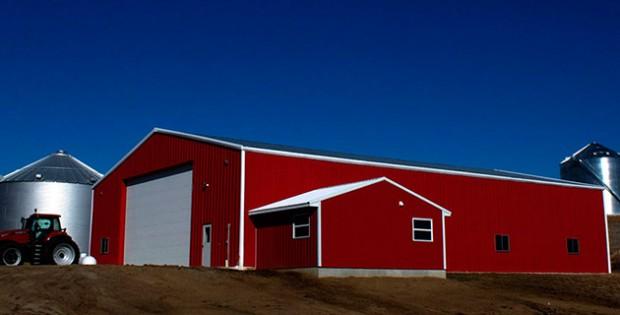 Steel Building Quotes: Get a Grasp on Prices and Estimates
What is the first step of a steel building project, or any construction project for that matter? After you decide to add a new garage, agricultural or commercial building to your property, you'll most likely start contacting steel building manufacturers for steel building quotes. From there, you can create a timeline for yourself and develop… …