START HERE: Price Your Building Now!
How to Plan for the Perfect Steel Barn
Are you dreaming of the perfect steel barn? You don't have to dream any longer. First, what are the characteristics of the perfect barn? To me, a barn should be cool in the summer, and warm in the winter. It should house all your animals or store your farm equipment and keep things safe and protected. Does that interest you?
The right features of the perfect barn differ from person to person. It depends on the space, land, location and size. The wishlist of a vegetable farmer will differ from the wants and needs of the owner of an equestrian center.
Either way, the perfect steel barn starts with a pre-engineered metal building. Now, the first part is usually the easy part. It's time to plan your barn's location. Where your proposed barn is located is vital when determining how big the barn will be, the function and style. If you're planning on building a new barn for your property, the specific site should be chosen wisely.
During site planning, go over the things that will affect or be affected by your barn. Find out the setbacks and easements for building on your property. Identify the slope and topography of the land and the sun exposure on the site. As your plan comes together, clear the land yourself or hire a professional. If you know in advance what needs to be done, you'll save yourself some valuable time and money. A proper site plan can affect how your barn will perform throughout the years. On the flip side, not having a site plan or foundation plan could be a disaster.
Usually when planning for the perfect steel barn, the two main issues you'll want to keep in mind are function and aesthetics.
Function
What is the purpose of your barn? Do you intend to shelter horses, livestock or other types of farm animals? You'll want to plan for a building big enough to accommodate several stalls or pens if necessary. The number of stalls you need depends on the maximum number of horses or other farm animals you'll be stabling at once. A pony might only need a 10' x 10' stall, while a larger horse might require a 16' x 16' pen or larger. You should also consider what kind of work will be done in the barn. A grooming area or a milking area might be needed. Are you planning on breeding, in which case you'll need an enclosure for newborns? Food storage, medicine, and a tack room are all necessary. Will you need a location for veterinary work or healing in case of an injury?
One of the many benefits of steel is it's safer for the animals. They won't chew on the framing, and if the steel panels and frame is properly cared for, it won't harbor bacteria or emit dangerous chemicals. If you will have animals, another consideration for a pre-engineered building is the ability to keep it clean. Steel is ideal because it can be hosed off and easily maintained. Of course, the perfect steel barn for any breed of animal will also have a feed room or storage area separate from pens or stalls. Think about adding ventilation for the animals in the form of windows or roll up doors. I'm sure your animals would appreciate some automatic watering devices? Save some of your own time, while providing those animals with fresh water daily. Just realize you'll have to install a plumbing system and drainage system as well.
Will your barn be a storage area for your equipment? Will you be stockpiling hay to last over the winter? What about vehicles and farm tools? Make sure the barn is big enough for your equipment to enter and exit your barn with no trouble. Will you be acquiring more land in the future? Plan your perfect steel barn with enough space to expand, down the road.
Aesthetics
You want your barn to stand out for all the right reasons. Pre-engineered metal buildings can have many types of exterior design, as long as it's planned for in the engineering process. Combine the long-lasting features of a steel rigid frame with a wood finish on your barn for a rustic look. Maybe you like the exterior look of steel for a more modern touch. Would you like more of an an old-fashioned appearance? Then you should look into wainscot or a distressed wood treatment. The point is if you can dream it, a steel building engineer can design it.
Think about the style of your barn. Will you have a gambrel roof, or a monitor style barn? Would you like to add cupolas or skylights? How about windows? Draw up your design to incorporate lots of natural light into your perfect steel barn. Don't forget about color! Steel buildings come in a wide variety of colors from which to choose. Mull over how your barn blends into your landscape and what it looks like next to your other property. Visit other barns, and get an idea of what kind of design you like.
Also consider your daily work routine. How will you use the space in your perfect steel barn? Will you be walking through the barn, or driving tractors in and out? Will you designate a workspace to repair equipment or have a workbench?
One last piece of advice: Check with your local zoning and permitting offices before you begin as well as your Homeowner's Association if you belong to one. Starting to get excited? No matter what kind of barn you decide to build, ask your steel building expert what your options are for the perfect steel barn. They'll start you on the right path.
Photo courtesy:
tpsdave
,
tpsdave
,
megaplus
---
---
« How to Plan for the Perfect Steel Workshop
Steel Workshop Tool Review: DeWalt 1/2″ Pistol Grip Hammer Drill »
PRICE A
STEEL BUILDING
IN MINUTES NOW!
---
Popular Posts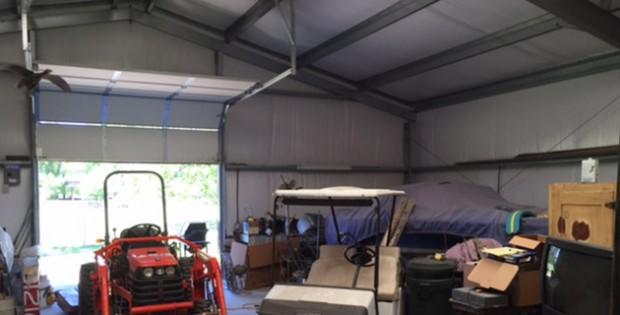 Will Adding a Steel Building Increase My Property Value?
I've seen steel buildings increase in popularity every day because builders use these durable, versatile and flexible construction solutions in every application. Not only have homeowners utilized a steel building for residential purposes, but builders have also made additions to their existing property. No doubt that a steel building garage will increase the value of a home, …
Will Adding a Steel Building Increase My Property Value? Read More »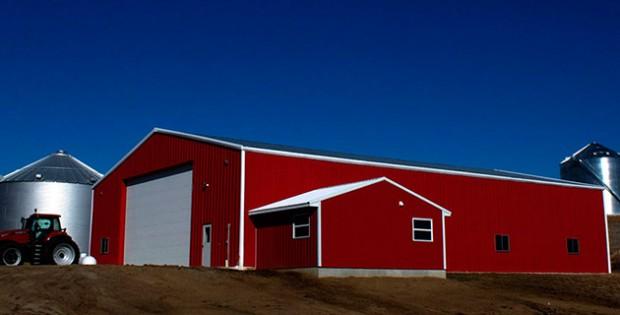 Steel Building Quotes: Get a Grasp on Prices and Estimates
What is the first step of a steel building project, or any construction project for that matter? After you decide to add a new garage, agricultural or commercial building to your property, you'll most likely start contacting steel building manufacturers for steel building quotes. From there, you can create a timeline for yourself and develop …
Steel Building Quotes: Get a Grasp on Prices and Estimates Read More »