START HERE: Price Your Building Now!
More Evidence Steel Buildings are Smarter Than Pole Barns
$200 million bucks.
Think of what you could do with that kind of money. I know I wouldn't mind having that much cash in the bank. According to a report from US Secretary of Agriculture Tom Vilsack, the U.S. Forest Service spent an astounding $200 million a week to fight the fires in the Northwest over this recent summer. As of September 1st, the wildfires in the U.S. have burned 8 million acres of land, according to the National Interagency Fire Center. These fires could be an annual disaster, which might need to be a consideration if you decide to build any type of building in the western United States. I would suggest you take steps to ensure your property is protected because, according to Vilsack, the U.S. Forest Service has borrowed money to fight these fires the past 6 out the last 10 years. They're doing what they can to fight the fires, but they're clearly strapped for cash and they might not be able to stop a fire before it reaches your property. Let's face it, you have two choices. Not build (but that might not be an option) or find a building type that can withstand the heat. How can you protect your property from the threat of wildfires?
The majority of the 1.6 million acres burned in Oregon, Idaho, and Washington is government-owned land used for animal grazing. According to reports from local news media in the area, in Oregon's Canyon Creek Complex, 125 of the 170 burnt square miles were grazing allotments for up to 4,000 cows. Farmers are trying to figure out how to feed their cows in both the short and long term because it's estimated those lands won't be usable for several years to come. One option these farmers have is to purchase the necessary amount of feed and build pre-engineered steel buildings to store the feed and house animals. In Colorado, wild fires ripped thorough areas and burned down many people's wood barns, leaving them with almost nothing. Several of those ranchers turned to steel buildings after they lost their wooden pole barns.
Steel buildings are considered type 1 and type 2 buildings due to its resistance to fire. Type 1 is considered fire resistive and type 2 is non-combustible. Naturally, if a farmer were to store their feed in a pre-engineered steel building, the feed and the cows would have a better shot at surviving wildfires, or any kind of natural disaster. A wood building or pole barn is more susceptible to fire and doesn't provide the protection steel buildings offer. According to the combustibility scale, the more wood you add to your structure, the more combustible it becomes.
Obviously, rangeland isn't the only thing lost in wildfires as over 1,800 homes and other buildings were destroyed in California this summer. According to an Associated Press report, many of those homeowners didn't even receive an official evacuation warning. Many of these people only had enough time to grab important belongings, pets, and anything they could carry and take it to an evacuation site. These people had to figure out their next move, and talk with insurance companies to find a better living arrangement.
Think about this – wood catches fire at 572 degrees Fahrenheit and steel doesn't melt until it reaches over 2500 degrees Fahrenheit. It's possible an average fire won't reach steel's melting limit and steel won't encourage the spread of fire because it's an inorganic material. Since wood is an organic material with a far lower resistance to heat, a pole barn will be affected by fire quickly. If you're worried about protecting your steel building even further and making it even more fire resistant, you can always look into installing a sprinkler system. The sprinkler system will extinguish the flames and lower the overall temperature in your building. Make sure to speak to your project manager if you're interested in adding additional collateral loads to a steel building.
One major cause of the summer wildfires is lightning. In fact, it's estimated that during 2007-2011, there were 22,600 fires per year caused by lightning. Lightning strikes have the potential to be up to 5 times hotter than the sun! Should one of these lightning strikes hit a wood structure, it could cause the wood to explode due to the moisture and overall resistance of the wood. Pre-engineered steel buildings are grounded on a foundation and can conduct lightning much easier than wood, which usually allows for far less overall damage compared to a wood building if it encountered a lightning strike.
Natural disasters like wildfire, hurricanes and earthquakes are extremely destructive and can potentially level any and everything in its way. Pre-engineered steel buildings are designed and engineered (of course) to each specific location. There are even snow loads, wind loads and seismic factors unique to every job site that affects how the building is engineered and fabricated. Estimators, engineers, and designers do a lot of work to determine all these influences and give you a precise proposal. Even if you're in an area that sees an increased risk of potential disasters, steel buildings are engineered to combat whatever nature throws its way. Sounds like a smart option to me.
Photo courtesy: US Department of Agriculture
---
---
« A Quick Guide: Clear Span Metal Buildings
A Beginner's Guide: Steel Buildings vs. Fabric Buildings »
PRICE A
STEEL BUILDING
IN MINUTES NOW!
---
Popular Posts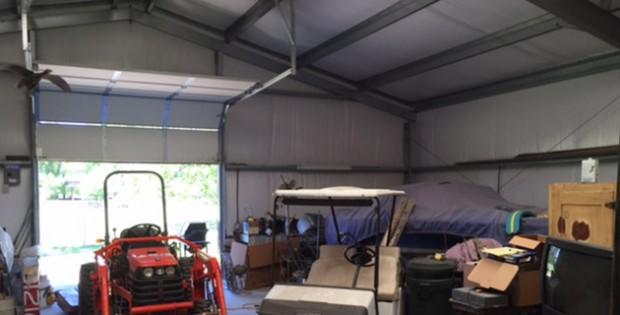 Will Adding a Steel Building Increase My Property Value?
I've seen steel buildings increase in popularity every day because builders use these durable, versatile and flexible construction solutions in every application. Not only have homeowners utilized a steel building for residential purposes, but builders have also made additions to their existing property. No doubt that a steel building garage will increase the value of a home,… …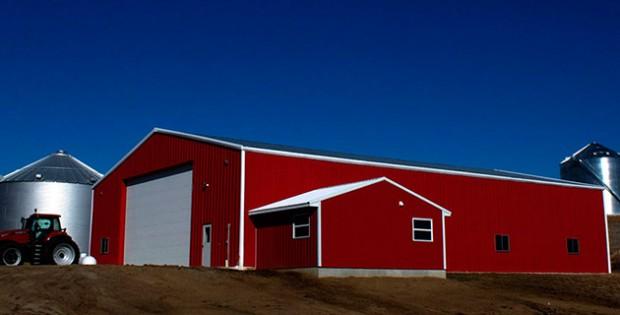 Steel Building Quotes: Get a Grasp on Prices and Estimates
What is the first step of a steel building project, or any construction project for that matter? After you decide to add a new garage, agricultural or commercial building to your property, you'll most likely start contacting steel building manufacturers for steel building quotes. From there, you can create a timeline for yourself and develop… …