START HERE: Price Your Building Now!
Your Steel Building Questions Answered
If you have questions about steel buildings, then you've come to the right place! I'm always eager to help the first time builder learn the benefits of building with steel. Let's get right to it! Here are detailed answers to some of the most frequently asked questions.
What should I do before I buy my steel building?
So you need more space and you have a good idea of what you're going to be using, right? The next step is to call your county building and zoning office. You'll want to check for things like variances, setbacks and floodplains. There are also load requirements you must follow. Check with your homeowners association as well to get specific colors and sizes that adhere to your neighborhood's covenants if applicable. Have an idea of details like your budget, dimensions, timeline and land conditions. Once you've secured your steel price, your project manager will give you an idea of what kinds of questions to ask and what resources you will need to get those additional questions answered.
Aren't all steel buildings the same?
All steel buildings are not the same; in fact, some steel buildings are designed to be as cheap as possible in an effort to increase profit. Some suppliers use inferior paint and coating systems or require the erector to attach each clip by hand. Other companies use zinc fasteners and some even use 29-gauge wall and roof panels with little or no warranty. That's not what you want! The BEST steel building providers fabricate buildings that come with structural and paint warranties. Keep in mind, those same great steel building providers will use top of the line materials and coatings, like pre-galvanized secondary framing and rust proof long-life fasteners. The steel building you want will come factory welded so you don't have to spend any time welding in the field.
Should I shop based on price alone?
Absolutely not. For many people, buying a steel building is a once-in-a-lifetime purchase. With a decision this important, it's imperative you know what you're buying. There are plenty of ways to save money when constructing a steel building, but sacrificing quality design and attention to detail isn't one of them. These factors contribute to the ease of assembly; on-site delays can get expensive quick. The cheapest building might sound like a deal, when it's quite the opposite. Those on-site costs outweigh your savings when you're forced to hire a welder, custom fabricate missing parts, or worse yet, be stuck waiting months for replacement parts.
How strong is the steel used in my steel building?
When it comes to steel, thicker doesn't necessarily mean stronger. Steel strength is a combination of thickness (gauge), hardness (strength), rib height and spacing. On top of that, you want your building to 'bend' slightly, not be immobile. This is called 'deflection;' an engineering term meaning the degree to which a panel is displaced under a load. Ideal panels are 26-gauge, full-hard, high-yield strength panels with close rib spacing. Basically, what you want are panels that provide the greatest structural integrity.
How do I design my steel building? Will I need an architect?
Not always. In fact, structural engineers at steel building suppliers design most of the steel buildings you see today. For simple buildings, a project manager will be able to help you with all of the required elevations and drawings of your new building. Project Managers are experienced in helping customers like you plan your building from the ground up. You'll find that most of your needs can be met by a structural engineer or a designer. Architects are usually only needed for designs like multi-level office building or structures with complex interior designs. Architects are rarely concerned about cost and even simple designs can be expensive. Prepare to shell out for 'custom designed' buildings from an architect. Generally, if an architect is needed, have them design around the steel building design rather than have the steel building supplier design around architectural plans. Some architects aren't familiar with the engineering or design criteria of specific steel building suppliers.
How difficult will it be to erect my building?
Most people with a basic knowledge of construction are able to assemble pre-engineered steel buildings easily. We do recommend a professional erector for projects that have a clear span width of 80 feet or more. Good steel building providers will provide easy to understand construction drawings, with each part numbered and labeled clearly on your plans. In addition, there are rarely special tools that you'll need to get your job done. The erection of most buildings simply requires the tools you'll find in a standard tool kit. The truth is you don't need to be a construction expert to build a steel building! You just need to be able to read and follow straightforward instructions.
Have more questions about steel buildings? Head over to our FAQ section, or contact a building expert today.
---
---
« Buyer Beware: Watch Out For These 3 Steel Building Red Flags
What Keeps Churches From Growing? »
PRICE A
STEEL BUILDING
IN MINUTES NOW!
---
Popular Posts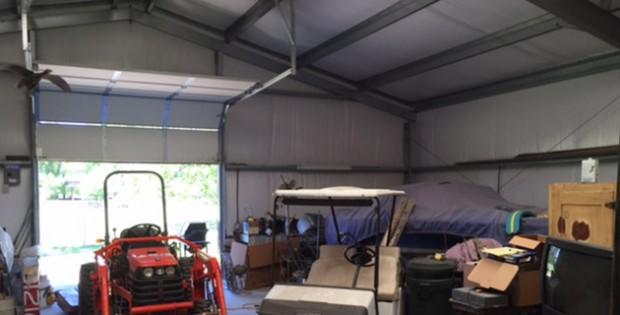 Will Adding a Steel Building Increase My Property Value?
I've seen steel buildings increase in popularity every day because builders use these durable, versatile and flexible construction solutions in every application. Not only have homeowners utilized a steel building for residential purposes, but builders have also made additions to their existing property. No doubt that a steel building garage will increase the value of a home,… …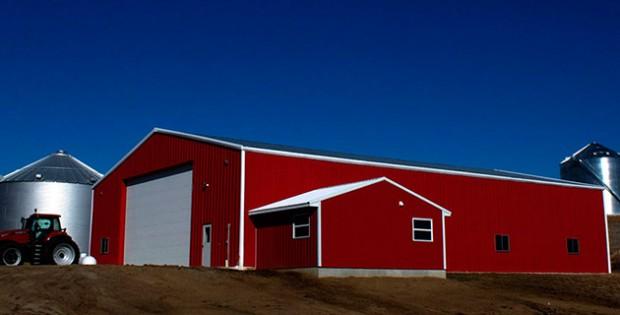 Steel Building Quotes: Get a Grasp on Prices and Estimates
What is the first step of a steel building project, or any construction project for that matter? After you decide to add a new garage, agricultural or commercial building to your property, you'll most likely start contacting steel building manufacturers for steel building quotes. From there, you can create a timeline for yourself and develop… …