START HERE: Price Your Building Now!
Steel Workshop Tool Review: Komatsu Pneumatic Forklift
So often throughout the Armstrong Steel Network, my colleagues and I will offer advice about buying and erecting your steel workshop. Because steel buildings are so simple to erect, many people like to take their own time and do it themselves. If that's the case with you, then you'll likely need some kind of forklift or crane to unload the components from the truck upon delivery.
You can buy your own forklift, but some folks arrange to have one delivered to their job site. If you're renting, then you might be at the mercy of your equipment sales shop. But if you're in the market for a forklift, you'll want to pick one that lasts 8 years or more. Today, we're looking at the Komatsu Pneumatic Forklift.
When your steel components arrive to your job site, you'll be thankful for this type of forklift. It's next to impossible to unload your building without one. The components (your rigid frames, wall panels and roof panels) will come banded in bundles. Each pallet of components will approximately weigh between 2,000-3,000 pounds. The load capacity for the Komatsu Pneumatic is 11,000 lbs., so you're not loading your forklift to capacity, and you're not even close. There are 3,000 lb., 5,000 lb. and even bigger forklifts with weight restrictions out on the market, but industry standard for weight capacity is around 5,000 lbs. However, you need to consider what type of work you'll be putting this equipment through on a daily basis. Generally, electric forklifts will last longer than forklifts with internal combustion engines. That's because there are more moving parts in IC engines, and more potential for breakage. The FG50ATU-10 is a gasoline-powered forklift, built with a stronger frame and tires, perfect for unloading steel building components.
Safety note: When unloading steel building components, always spread the forks as wide as possible to prevent the panels from bending.
You'll be predominantly loading and unloading those components, so you won't need much height. If you were using the forklift to stock a warehouse shelf 20 feet high, then you'll need to buy for that specific task. Knowing the typical dimensions and weight of your loads will allow you to determine which kind of forklift is right for erecting your steel workshop.
Speed isn't a huge deal when we're talking about forklifts. This isn't a new car, and you only need to go fast enough to complete your project safely. However, you don't want the thing to crawl. According to the manufacturers specifications, it can lift a full load as fast as 86 feet per minute, and can be used on grades as steep as 25% under a full load as well. The gas tank is pretty big, as this machine holds 25.9 gallons of fuel.
As far as pneumatic forklifts go, this one is pretty sturdy and can take a lot of abuse. Electric forklifts are usually ideal for indoor environments, while the pneumatic variety are a better for outside environments. It comes with pneumatic tires (as opposed to cushion) that are fairly resistant against sharp objects and work well on rocky or uneven ground.
While operating this bad boy, you don't notice any problems outright. This is a great forklift for your small business or steel building project. If you're just renting a forklift, this will more than helpful. It's comfortable, easy to operate, and compares well to other types of equipment in its class. Make sure you take care of it! A piece of equipment like this needs periodic maintenance in order to have a life of 10,000+ hours.
This forklift model is about three years old, so it's not the newest or top-of-the-line. It's true, you'll be able to find faster forklifts that can carry a full load farther, but like I said earlier, this isn't a race. It might not turn on a dime or have the perfect turning radius quoted on a spec sheet, but these are things you'll hardly notice on a job site. If you're a contractor looking for a decent forklift to unload steel buildings, this might be right for you.
If you're a power tool enthusiast like I am, you'll love the Armstrong Steel Contractor Central blog. Check back frequently for more steel workshop tool reviews, as well as advice and tips for general contractors!
Photo courtesy:
Komatsu
---
---
« Steel Building Live Loads & Dead Loads – Why They Matter
This Church Tripled Their Congregation Size – You Won't Believe What They Did »
PRICE A
STEEL BUILDING
IN MINUTES NOW!
---
Popular Posts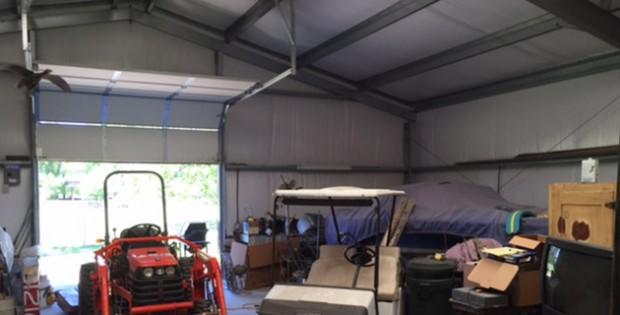 Will Adding a Steel Building Increase My Property Value?
I've seen steel buildings increase in popularity every day because builders use these durable, versatile and flexible construction solutions in every application. Not only have homeowners utilized a steel building for residential purposes, but builders have also made additions to their existing property. No doubt that a steel building garage will increase the value of a home,… …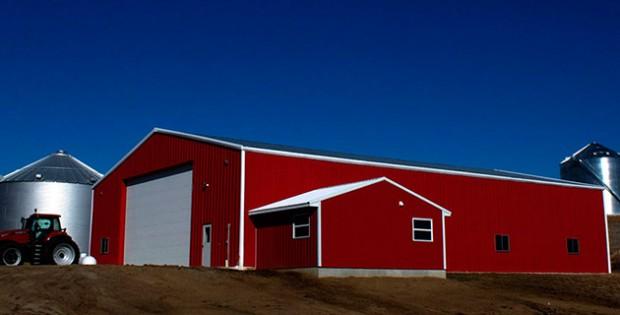 Steel Building Quotes: Get a Grasp on Prices and Estimates
What is the first step of a steel building project, or any construction project for that matter? After you decide to add a new garage, agricultural or commercial building to your property, you'll most likely start contacting steel building manufacturers for steel building quotes. From there, you can create a timeline for yourself and develop… …