START HERE: Price Your Building Now!
Pastors & Church Leaders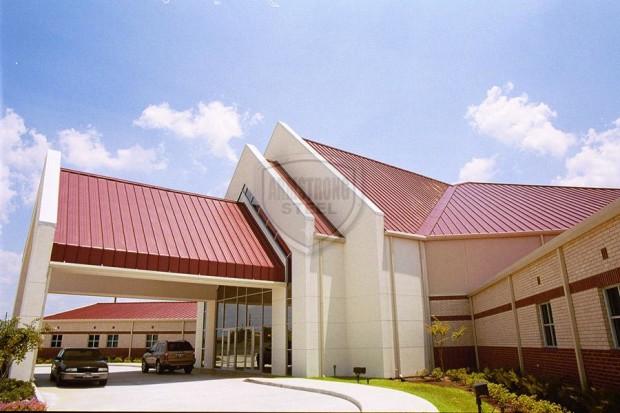 Building Your Church without Breaking the Bank
From the story of Noah to modern times, one huge question faced by every leader of the faithful has been, "How much space am I going to need?" While early church builders erected mammoth structures that took years and tremendous budgets to complete, you will find that building a new space for your congregation can… …
Pastors Discuss: 7 Easy Steps to Establish & Grow Your Church
In The Beginning…. (Genesis 1:1) It started out small; just an idea; a few informal meetings of people with similar beliefs in God. You met and exchanged ideas, you built a fellowship, people made these informal meetings part of their routine and eventually word spread; others joined; you grew. Now you have a flock and… …
5 Marketing Tricks To Make Your Congregation Explode!
Let's face it, the biggest obstacle you're going to face as a church leader when you're ready to build a new steel church worship space, youth center or addition is money. Establishing a healthy building expansion fund requires capital. Consider raising the capital you need with a simple yet effective paradigm shift. This may strike… …
4 Signs It's Time To Expand Your Home-Based Business
Did you know that an astonishing 52% of small businesses in the United States are home-based? Of course running a small business from your home has many advantages – among them, it is a low-cost, low risk way to get started; it offers a convenient way for you to put in 'extra hours' when you… …
4 Ways to Make Corporate Culture Your Best Branding Tool
Log on to your Apple computer, buy a pair of shoes from Zappos, order the Asian Chicken salad from Chilis and you're immediately exposed to the corporate culture of these companies. Corporate culture used to be thought of as a touchy feely component of business, less important than strategy. Now-a-days, more and more companies are… …
The Space Debate: Lease vs. Build for Your Small Business
What should you do when your small business has outgrown your current space? The time will come when you need to hire more employees, implement an HR Department and take your business to the next level.  You're going to need more space. Should you lease space or build from scratch?  Should you look for commercial… …
Out of the Box Ways to Raise Money for Your Church
The time has come to raise money for your church and money isn't an easy thing to ask for. Church renovations, erecting a steel building for the youth group or sending a missionary group out of the country  all cost a lot more than you would think. Asking for money from your church is hard…. …
Real Entrepreneurs Embrace Failure, Wantrepreneurs Are Defeated By It
It was Thomas Edison who said, "Genius is one percent inspiration and ninety-nine percent perspiration." I believe that. Have you ever had an amazing idea only to see it come to fruition and then think…hey, but that was my idea! Contrary to what you may have been told as a kid, it's not a great idea… …
The Guide To A Seamless Office Move From Armstrong Steel
Have you outgrown your current office space? Are you ready to build a prefab metal building for more office space? Make the transition into your new office building as seamless as possible by starting early, over-communicating and being patient. Moving an entire office is extremely complicated, no matter how big or small, and staying calm throughout the… …
Getting a Steel Building Quote Factory Direct
The first step toward getting your project started is getting a price! You may either call us directly at 1-866-487-0473 or answer a few questions below to receive pricing.