START HERE: Price Your Building Now!
Time Management Tips for General Contractors
A minute here. An hour there. In your position, you know that any spare moment can turn right back into the hustle and grind of everyday life. Do you feel like you work 24 hours a day, but you don't seem to ever get anything done? As a contractor, time management isn't just a crucial part of the job – it could mean the difference between getting work, or getting left out.
Over the years, I've compiled a list of useful time management techniques – specifically with a metal building contractor or builder in mind. Now I'd like to share them with you.
Your phone can be your best friend, or worst enemy
I think it's important to return phone calls the same day, but I don't always return them right away. You want to look like you're on top of your work, and it's even good customer service to return phone calls right away. I think your customers will understand you run a business, and can't be reached 24/7. Even though it's 2015 and many people keep a cell phone on their person at all times, it's OK to budget yourself some time to address your phone. Set aside 30 minutes, or whatever time frame you feel you need, to sit down and return phone calls. You won't be constantly interrupting your work every time your phone rings.
On the flip side, you can take steps to insure you're taking the most important calls when you need to do so. Do you have a smartphone? Use email and text messaging. Even though it only takes a few minutes to fire off a text or an email, it can add up. Did you know there are apps that serve as a second line for your cell phone? With an app like 'BusinessCall' or 'Line2', you now can have two distinct calling experiences; one for your personal calls and one for your business calls, and it's all on the same phone. These apps can save you some time by avoiding the constant 'go-between' the office and the metal building project job site.
Don't just make appointments – keep them
18th Century clergyman Richard Cecil once said, "If I have made an appointment with you, I owe you punctuality, I have no right to throw away your time, if I do my own." I think this quote still rings true. Make an appointment and keep a strict timeframe. This includes appointments with clients to finish work, or appointments with yourself. I know you want to accommodate every person, job or individual task, but it's not your fault if they can't stick to the time you provide to service them. In your profession, it's tough to work the normal 8-5, so make a plan to help yourself be productive. Since your schedule usually doesn't coincide with a client's schedule all the time, you'll have to put extra effort into your appointments. What hours do you normally spend off-site running errands? What hours do you normally work from the office, or at the metal building project job site? Make it as easy as possible to make a meeting, take a meeting and stick to it.
Get control of your paperwork
It's almost too easy to tell you that technology has improved, and many businesses have gone digital. I know there is still a lot of paper around your office, and old habits die hard. In several instances, paperwork is part of the game, albeit an older version of the game. Still, you must command this mountain of wasted time. You'll can get buried invoices, receipts, estimates, bills, time sheets and delivery forms, so use a folder system, or scan your documents on to your computer. There are some time-sensitive documents you'll want to keep handy, like your year-end company financial statements, insurance policies, and bank statements.
Delegating vs. passing the buck
Give your employees more responsibility to free up more of your time. If someone is qualified to accomplish a goal the RIGHT way in a satisfactory amount of time, let him or her do it. Don't micromanage. Picking up materials or other routine procedural documents are largely a candidate for delegation. Think about it – does anything make an employee feel better about themselves than receiving a challenge, and handling it well? The key to good management is pushing your staff members out of their comfort zones, therefore stimulating the learning process. When it comes to a metal building project, don't take on a job if it might be too much to handle. Sometimes it might be more effective to bring a subcontractor on to the job instead of trying to accomplish the task yourself. Doing it right the first time always saves time.
Prioritizing
There is enough going on in your day-to-day operation, and many tasks you'll complete in a week are just time fillers or time wasters. Focus on the right tasks that move you closer to your long-term goals. We're talking about your individual job and your business. As a contractor, you shouldn't over-commit yourself. It's OK to say NO. If you don't safeguard your own time, then someone else will take advantage.
How can you save your precious time? Do you have any more advice for us? Start the discussion in the comments section below, and check out the Contractor Central blog for more advice!
Photo courtesy: Willi Heidelbach, Garry Knight, Keith Williamson
---
---
« What's the Easiest Way to Buy a Steel Building?
Take a Closer Look at Steel Building Acronyms »
PRICE A
STEEL BUILDING
IN MINUTES NOW!
---
Popular Posts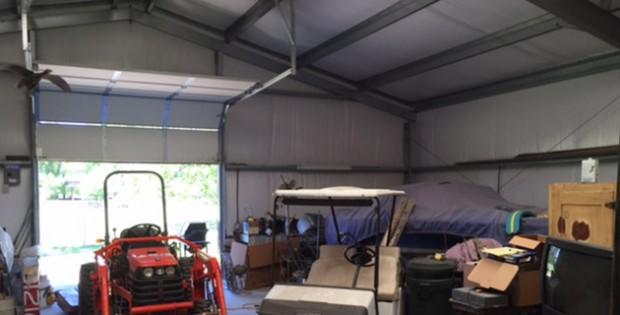 Will Adding a Steel Building Increase My Property Value?
I've seen steel buildings increase in popularity every day because builders use these durable, versatile and flexible construction solutions in every application. Not only have homeowners utilized a steel building for residential purposes, but builders have also made additions to their existing property. No doubt that a steel building garage will increase the value of a home,… …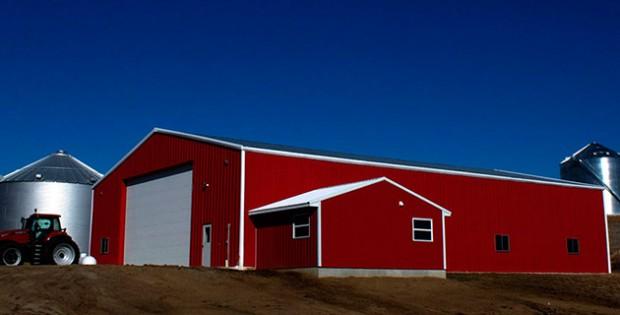 Steel Building Quotes: Get a Grasp on Prices and Estimates
What is the first step of a steel building project, or any construction project for that matter? After you decide to add a new garage, agricultural or commercial building to your property, you'll most likely start contacting steel building manufacturers for steel building quotes. From there, you can create a timeline for yourself and develop… …