START HERE: Price Your Building Now!
What's the Best Advice You've Ever Received?
Good advice is one of the most valuable things in this world. As a pastor, I'm sure you've given and taken your fair share over the years. Whether you're preaching to the masses on Sunday or privately throughout the week, you advise people on all aspects of their life.  Are you about to embark on a building project? Consider a new custom steel church building. Before you begin, make sure your house is in order. Let's be honest – good advice is valuable whether you're giving it or receiving it. I scoured Twitter for some of the best advice I could find, mostly geared towards pastors and church leaders. Here's what I found. Are you incorporating this advice into your daily life?
Listen to your elders.
This bit of advice is directed at younger pastors, but really anybody could benefit from it. Find somebody who has the knowledge and experience and learn from them. Don't take it for granted, either! Personally, I've lost all four of my grandparents, and I miss them everyday. Always take the time to listen, and I promise you won't regret it. This person can prepare you for experiences that you haven't even thought of yet and improve your craft with a few simple critiques. For instance, if you begin a church building project, talk with some of the more experienced members of your congregation. Maybe one or two of them know about construction or can help you facilitate an expansion.
Live the life you preach.
Be what you ask others to be. Lead by example and stay away from the "do what I say, and not what I do" approach. If you can't live up to the standards you preach, why should anybody else?
Don't forget where you come from.
Even if you are the highest of the holy, you had to start somewhere. Stay humble and remember that you are just like your congregation. If your head gets too big, your congregation will most certainly sense a change in demeanor and it may change their opinion of you. After all, what's a pastor without his congregation?
Don't smother your congregation.
You care about your congregation and want to help them whenever you can, but not every approach will work for every member of your congregation. Some people want a dominant personality that will ask them if they need help and will hold their hand every step of the way. It's the same in any kind of new custom steel church building project. Others will just want you to be there and will approach you when they feel comfortable. Focus on being the best pastor you can be. Be present when they need you and don't overstep the personal bounds of the individuals you look after.
Have a sense of humor.
Life and spiritual guidance can get heavy. Be sure to keep it light when you can. A sense of humor can can go a long way for people and may help you interact with your congregation. Just be sure to keep their feelings in mind at all times, and be sure not to push the envelope too far.
The truth may be hard, but it should be said.
I hesitate to bring God into the conversation because I'm not a pastor myself. But this bit of advice hit home for me on so many levels. Sometimes telling someone something they don't want to hear is extremely difficult. But it allows the person to grow physically, mentally and spiritually through God. Don't be afraid speak the truth. The truth will ensure you keep your standing as a reliable person in your church and should help the person receiving the advice become a better person.
Be sensitive to all walks of life.
Keep up on all forms of media and 'the grapevine.' Know what is happening in your town. Is there celebration going on? Is your congregation trying to tell you it's time to expand into a new building? It's time to listen!  Your congregation will connect with you if they know you are able to relate to their circumstances, problems and issues.
Keep your audience engaged.
Sadly, if you're perceived as boring, people won't pay attention. Your sermon can be the most life-changing and important message in the world, but if nobody is listening, it doesn't matter. Don't just preach, perform your message and keep your congregation involved and entertained. But this advice doesn't stop at the pulpit; like our previous bit of Twitter advice, listen to the needs of your congregation. Often times, they might be afraid to approach you. Maybe they come and speak with you all the time! Share the positives and negatives with them to let your flock know you are in their lives and understand their point of view.
Love the people.
At the end of the day, loving and caring for your congregation should be your main concern. It might not be a perfect relationship, but what is in life? Not everybody is going to follow the advice you give, but if you love them, you'll understand. Accept their faults and celebrate their accomplishments. Have patience with them and help them with their problems. It will be the most rewarding experience.
Work on your congregation's behalf.
The pastors and church leaders blog is a great resource for first time builders. Get questions answered about your next new custom steel church building project here, or read other articles about church planning and building projects.
Photo courtesy: Quinn Dombrowski
---
---
« Looking For More Space? Utilize a Mezzanine Floor!
Is Your Feed Store Running Out of Room? »
PRICE A
STEEL BUILDING
IN MINUTES NOW!
---
Popular Posts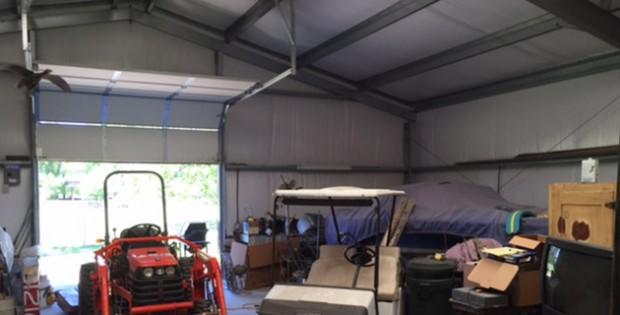 Will Adding a Steel Building Increase My Property Value?
I've seen steel buildings increase in popularity every day because builders use these durable, versatile and flexible construction solutions in every application. Not only have homeowners utilized a steel building for residential purposes, but builders have also made additions to their existing property. No doubt that a steel building garage will increase the value of a home,… …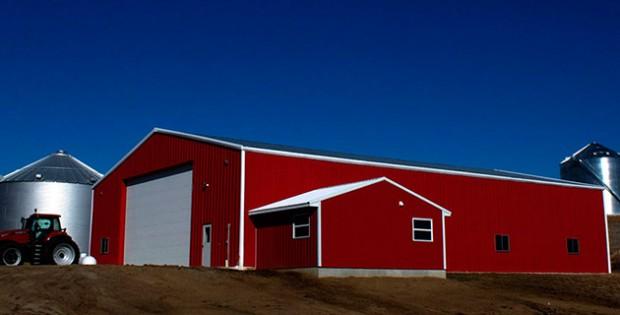 Steel Building Quotes: Get a Grasp on Prices and Estimates
What is the first step of a steel building project, or any construction project for that matter? After you decide to add a new garage, agricultural or commercial building to your property, you'll most likely start contacting steel building manufacturers for steel building quotes. From there, you can create a timeline for yourself and develop… …