START HERE: Price Your Building Now!
Why Don't You Want to Expand Your Business?
What's keeping you from growing your business? Of course you want to expand your business and see it bloom into success. Many small business owners are afraid to grow – and we understand it can be a hectic prospect – if you let it become one. What if you decide expansion isn't in your future?
First off, you'll forgo the whole expansion process. That's just a headache waiting to happen right? Your business will stay the size it is right now, and you won't ever have a need to hire more employees, or purchase more product or find more inventory space.
But that's clearly not in YOUR future. It's too easy to do your research online, find a reputable steel building provider, and speak with them about your purchase options. Talking to new people and putting yourself out on a limb always brings an uncertainty. Shopping for a new steel building isn't a difficult process. You'll speak to a building consultant, provide him or her with your proposed dimensions, your zip code and other timely information, and you'll receive a personalized quote. In this stage, you can go over your budget and determine the biggest or smallest structure you can afford. You might wonder how much a steel building costs – obviously managing costs are on the forefront of every small business owner's mind. Account for the building itself, foundation costs, dirt work and other expenditures associated with a construction project.
Once you agree to purchase a new steel building, you be assigned to a project manager. This is a huge advantage for a first time builder. Project managers aren't usually available at a random steel building broker. At brokers, you generally deal with the same person from the beginning, but that person might not have your budget, specifications or needs in mind. Project managers at a steel building manufacturer, like Armstrong Steel, are in place to guide you through the entire expansion process from ordering to delivery and will even be there for you during the erection process if you have any questions or any problems arise.
When you build with steel, you have to worry about the factors that can potentially harm a new steel building. We're talking about moisture or rust. That's a concern. You don't want your building's structural integrity compromised. But instead of putting off an expansion because you're not sure about the quality of building material you'll use, take a look at some of the benefits of steel.
For instance, steel is durable. A steel building is able to withstand the elements such as sun, wind and rain. When you build with steel, you won't have to worry about termites or other pests. A quality steel building is made to last a lifetime and will come with a 50-year structural warranty. This durability allows you to save money in the long run. Sure, a steel building might require a greater initial payment than a wooden pole barn, but a steel building will usually last longer and cost less over the building's lifetime. You won't need to spend your hard earned money on repairs or replacing panels. Ask your county or local real estate agent about land appreciation in association with steel buildings. Quite often, land with a steel building on it is considered permanent, and will rise in value over time. Land with a pole barn usually depreciates, because a pole building isn't considered a permanent structure by land and permitting offices.
Your business is probably thriving right now. You've worked hard to get in this position. Why risk it? Growing your business will typically keep your business ahead of the competition, will usually help you reach new customers, and may lead to an increase in profits. But even though you're 'doing fine' now, will that continue?
If you continue to put off an expansion, you might be risking the future success of your company. As we've learned in our marketplace, treading water isn't good enough. Most likely you have a determined clientele, and you'd like to expand that list of customers, right? If you can't continue to give better service to your customer base once you inevitably gain more business, they'll leave you. Loyalty is hard to come by these days. People want fast, easy and cheap. In fact, according to a consumer loyalty survey by Accenture, only 28% of consumers are loyal to their providers and brands. Take care of your customers by planning to expand with a new steel building when you expand your business.
You've put off expansion too many times to count. You've faced many challenges and objections. The process of ordering your new steel building is simple and easy. Your project manager is there to help you through the entire process and will do as much as you want them to do. In life, there aren't many occasions that somebody is willing to support you throughout an entire process, if you want it.
We all know success is measured in growth. Don't be afraid to grow and be successful.
Photo courtesy: Robert Couse-Baker, Kate Ter Haar
---
---
« Take a Tour of a Pre-engineered Metal Building!
Looking For More Space? Utilize a Mezzanine Floor! »
PRICE A
STEEL BUILDING
IN MINUTES NOW!
---
Popular Posts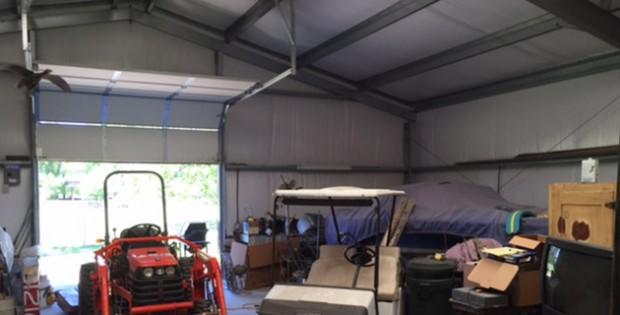 Will Adding a Steel Building Increase My Property Value?
I've seen steel buildings increase in popularity every day because builders use these durable, versatile and flexible construction solutions in every application. Not only have homeowners utilized a steel building for residential purposes, but builders have also made additions to their existing property. No doubt that a steel building garage will increase the value of a home,… …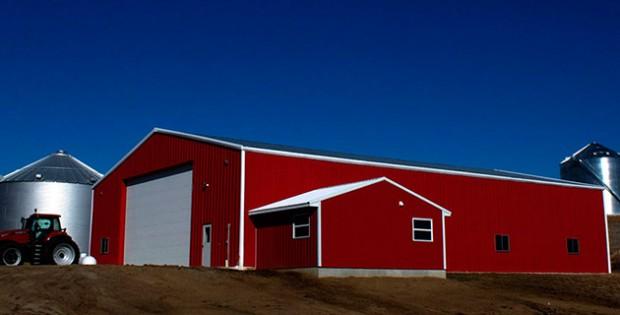 Steel Building Quotes: Get a Grasp on Prices and Estimates
What is the first step of a steel building project, or any construction project for that matter? After you decide to add a new garage, agricultural or commercial building to your property, you'll most likely start contacting steel building manufacturers for steel building quotes. From there, you can create a timeline for yourself and develop… …