START HERE: Price Your Building Now!
3 Reasons Your Congregation Should Choose a Steel Church Building
As a pastor or church leader, your first duty is to your congregation and the people of your community. Shepherding your flock with compassion and empathy is no easy task, but based on the knowledge of the Bible or a religious text, you've found a way to lead and teach. Taking care of your congregation is paramount in every aspect, and if you're looking to build or expand into a steel church building, that's a duty that most likely falls into your dominion as well.
With many different options for a church building, why should you consider steel? In just one meeting with your church committee, or with your principal church minister, you recognize that budgets can be tight. The congregation gives willingly, and their donations will most likely fund a steel church building project.
Steel church buildings usually cost less than other traditional construction methods, and they can be erected in half the time. Steel buildings are low-maintenance, extremely durable and can have the aesthetic appeal needed to please any type of churchgoer. If you're interested in building a new place of worship, you should consider a steel church building.
Cost
To accommodate all your parishioners, you might require much more space, and you can do so much more cost effectively with steel. Once a wood building's span becomes larger than 40 feet or so, truss size increases and therefore, so does material cost. One way around this is to add interior columns, which is why columns are so prevalent on large span wood buildings. When spans begin to exceed 40 feet, steel buildings become extremely cost effective in comparison to wooden pole barns. Based on price per square foot, steel buildings – especially those with large spans – are almost always less expensive than any other clear span construction method. Plus, steel buildings utilize clear span framing, so there are no need for truss and cord systems or interior columns. Steel buildings also can be erected in days or weeks, not several months. This fact dramatically cuts down on labor costs. Since steel buildings from Armstrong Steel feature bolt together connections and are pre-cut and pre-welded, little to no field fabrication is necessary.
Durability
As with a place of worship or any other structure for that matter, you want to build a building that is made to last. Steel is the most durable man-made construction material on the market today. A steel church building is engineered to withstand the loading conditions of your specific area. Steel will not warp, rot, twist or bend like wood will, and steel is solid against termites and other insects. Unlike those traditional construction methods, steel is virtually fireproof and doesn't encourage the growth of mold.
Appearance
You're looking to make a good impression in the community, and while the outside appearance isn't the most important factor, you still want the your place of worship to be aesthetically pleasing and make people feel welcome. With different finishes, steel church buildings can look any way you want them to look thanks to creative engineering. If you prefer the look of metal, you can also pick from 20 different colors and customize your steel church building with accessories like doors, windows and insulation. You, along with your church committee, have the ability to design and create the most beautiful steel church building of your dreams.
Looking for a real life steel church building success story? See how Armstrong Steel helped The Bridge Church in Kennett, Missouri!
Photo courtesy: Timothy Tolle
---
---
« The Top Five Mistakes Steel Building Shoppers Make Today
What is Holding Your Small Business Back? »
PRICE A
STEEL BUILDING
IN MINUTES NOW!
---
Popular Posts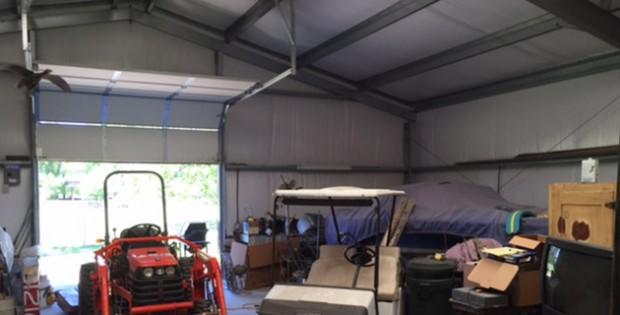 Will Adding a Steel Building Increase My Property Value?
I've seen steel buildings increase in popularity every day because builders use these durable, versatile and flexible construction solutions in every application. Not only have homeowners utilized a steel building for residential purposes, but builders have also made additions to their existing property. No doubt that a steel building garage will increase the value of a home,… …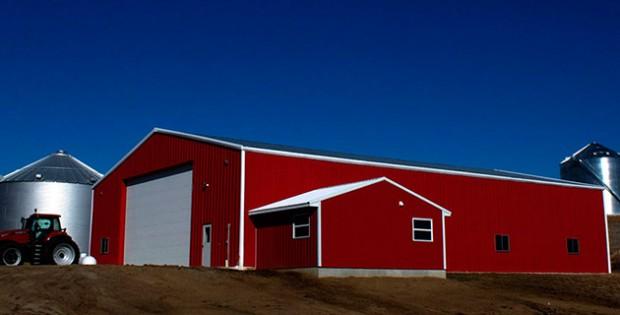 Steel Building Quotes: Get a Grasp on Prices and Estimates
What is the first step of a steel building project, or any construction project for that matter? After you decide to add a new garage, agricultural or commercial building to your property, you'll most likely start contacting steel building manufacturers for steel building quotes. From there, you can create a timeline for yourself and develop… …