START HERE: Price Your Building Now!
The Top Five Mistakes Steel Building Shoppers Make Today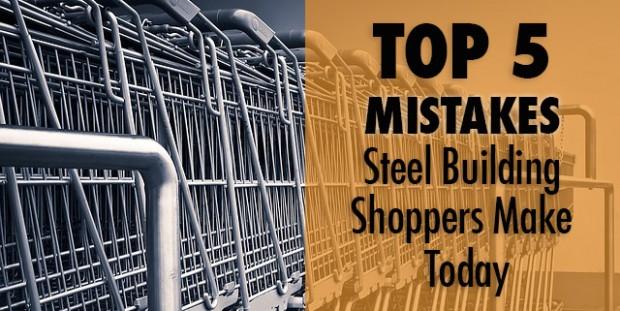 You have a lot of different choices when it comes to your next construction project. So lets narrow your options from the get-go. Are you looking for a steel building or a pole barn? Steel buildings are some of the most durable, flexible and versatile construction solutions on the market, and are generally half the cost of pole barns, and can be erected in half the time. But first time builders have a lot of information to wade through, thanks to the internet. How do you know what to believe?
From the minute you investigate a steel building purchase, or any purchase for that matter, it's best to determine your budget and your timeline before hand. But those facts won't prevent you from making any potential big mistakes. Before you embark on your steel building project, I wanted to specify the top five mistakes steel building shoppers make so you don't fall victim to these easily avoidable blunders.
Do your research on the company before you entrust them with your project
What is the goal of the company you choose? It should be to deliver buildings, not just collect deposits. But how do you know those motives in advance? Be sure you're selecting a company that fabricates its own product instead of farming the manufacturing duties out to someone else. If a company doesn't manufacture their own product, they're a broker. Brokers might refer to themselves as a "contract manufacturer," but they don't actually manufacture anything! They are simply in the business of outsourcing. Brokers don't always employ personnel to design, engineer and fabricate a pre-engineered steel building. Instead, the main function of a broker is to take your desired dimensions and shop them around to manufacturers.  They are essentially expensive middlemen between contractors, manufacturers, companies, and the customer. What do you do if you have any issues? What happens when the building shows up on site with missing pieces or broken parts. Can you call the factory?  In addition, a broker tends to look for the cheapest price, regardless of quality, and that often translates to poorly designed steel buildings, with little or no attention to detail. Brokers rarely concern themselves with anything beyond finding the cheapest structure, and outsource the engineering, design and manufacturing to others. It's simple: select a company based on good reviews, recommendations, the overall quality of their product, and make sure they follow through and deliver their buildings (and stand behind them after they've been delivered!)
Don't overlook important details
So what qualifies as 'important?' Remember, not all buildings are created equal. If some things are the same, look to the warranties the company offers. Warranties speak to the overall quality of the building you are interested in buying. Although you might not be concerned with the best warranties in the industry, they often speak for the quality, craftsmanship and fit you'll experience when you're erecting the building, and what it will look like for decades. That's right; you're buying this building to last for generations.
Safety is also an issue. If you were buying a TV or a computer, the difference in a few hundred or a few thousand dollars will impact your wallet, but not your life. A cheap steel building is cheap because it might have problems with the way it was designed. Again, when parts don't line up or are detailed incorrectly, you're sacrificing the quality and leaving the structural integrity in jeopardy. Cutting corners for the sake of profit is such a misguided idea in construction because you're putting people's safety at risk. A quality building is engineered efficiently and effectively, and will stand the test of time. So, it's important to not choose the lowest bidder. There are so many areas in a metal building project to cut costs. You may think saving a few thousand dollars on your building makes sense, until it gets delivered, you have those 'cheap building' problems and you end up paying a crew to sit around waiting for solutions. Simply put, a cheaper building means lower quality, and you certainly don't want to deal with paint chipping off panels or red rust streaks down the side of the building because the company you selected skimped on fasteners or provided a red iron solution.
In addition, you'll absolutely need to talk to your city, county or building authority before you purchase. The reasoning is simple: you'll need to give your supplier the correct loads and codes for your area! The steel building design will be based off these numbers that you provide.
Steer clear of architects prior to choosing a steel building provider
Most design firms are paid based on a percentage of the construction costs and are unfamiliar with pre-engineered steel building design best practices and costs. This is why a percentage of finalized building plans never come to fruition, and why Armstrong speaks with the client first to understand the vision of the project as a whole. I want to be clear; I'm not bashing architects in any way here, and I'm not telling you not to use one. However, first time builders need to know that it might be an unnecessary step or cost. Most of the time, an engineer at a steel building provider is all that you'll need. However, if an architect is needed or absolutely necessary, have the architect plan around the steel building design rather than have the steel building supplier design around architectural plans. Again, some architects aren't familiar with the engineering or design criteria of specific steel building suppliers.
Don't pour your slab early
You think you're getting a jump on your project, but you're only doing yourself a disservice – and an expensive disservice at that – if you pour your slab too early. If you have yet to purchase your steel building, don't begin pouring until you have finalized drawings. Your concrete engineer will appreciate having finished anchor bolt plans in hand, and you'll appreciate all the money you saved by not pouring with preliminary plans. Remember, your steel building is going to be subjected to wind and snow loads, and an engineered foundation capable of withstanding the weight and size of the building is an absolute must.
Be prepared to take delivery of your steel building
What's the boy scout motto? "Be prepared!" Delivery day is not the time to start thinking about your job site. Take care of land grading, excavation, soil testing, and foundation planning before the truck arrives with your building. Plus, now that we're talking about the delivery truck, can it access your property? Will all potential access roads and bridges be able to support the 45,000 lb. truck? Is anything obscuring the road or making your delivery difficult? Did you reserve a forklift or arrange for someone to help you offload the building from the truck?  Will you erect the building yourself? Make sure you plan for every contingency, and feel free to give us a call if you have any questions about best practices. It's our goal to make sure your delivery is as smooth as possible.
Photo courtesy: MichaelGaida
---
---
« Experts Discuss: Why Buying a Steel Building in the Winter is a Smart Move
3 Reasons Your Congregation Should Choose a Steel Church Building »
PRICE A
STEEL BUILDING
IN MINUTES NOW!
---
Popular Posts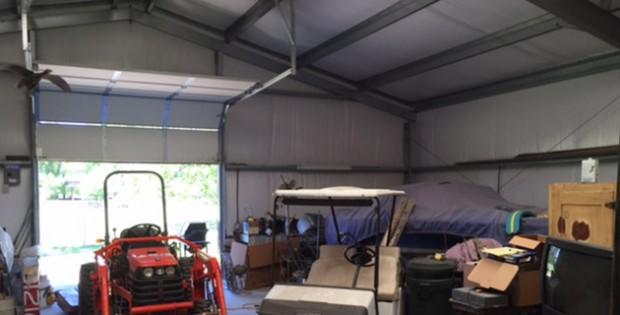 Will Adding a Steel Building Increase My Property Value?
I've seen steel buildings increase in popularity every day because builders use these durable, versatile and flexible construction solutions in every application. Not only have homeowners utilized a steel building for residential purposes, but builders have also made additions to their existing property. No doubt that a steel building garage will increase the value of a home,… …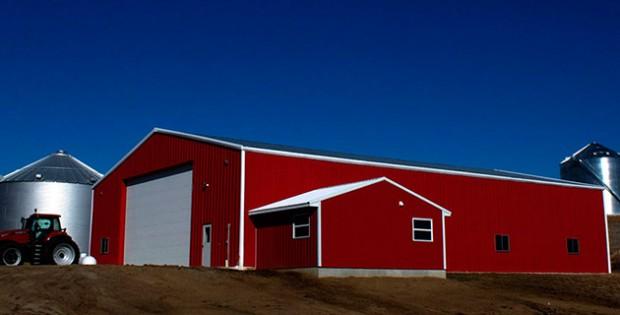 Steel Building Quotes: Get a Grasp on Prices and Estimates
What is the first step of a steel building project, or any construction project for that matter? After you decide to add a new garage, agricultural or commercial building to your property, you'll most likely start contacting steel building manufacturers for steel building quotes. From there, you can create a timeline for yourself and develop… …