START HERE: Price Your Building Now!
Future First Time Builders
How to Plan for the Perfect Steel Airplane Hangar
Whether flying is a hobby or your business, you'll need a place for your Cessna, Piper, or jet aircraft to call home. Nowadays, steel is the industry standard for airplane hangars across the country. In fact, a report from the U.S. Department of Defense says that "the superstructure of the hangar bay shall be a steel… …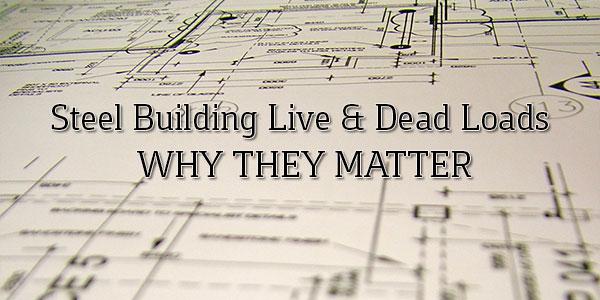 Steel Building Live Loads & Dead Loads – Why They Matter
Ask a structural engineer what they do for a living. They might tell you they're a creative designer. It's possible they might call themselves creators. I'd like to go a different route. I think we're a bunch of problem solvers. Once you buy a steel building, your plan makes its way to my desk. In this… …
Cold Hard Facts about Steel Building Shopping
Let's face it, when you set out to make a big purchase of any kind, it can be scary or frustrating. How do you know where to start? Are you paying too much? Have you comparison shopped enough? Are you really getting a deal, just because the company says you are? It can be such… …
What Roof Style Will You Choose For Your Metal Building?
Remember the old Burger King slogan, "Have it your way?" While I might have some pretty awesome grill skills, I'm not talking about burgers here. If you think you might be interested in a metal building, you truly have a lot of options when it comes to the exterior design of your structure. You can… …
Should a Used Steel Building Scare You?
As night falls, you find yourself in an unfamiliar wooded area. You walk, and walk, trying to navigate through the darkness. Suddenly, you hear a sound behind you. You quicken your pace, trying to ignore the hair on the back of your neck standing on end. You hear a sound behind you. Or did you?… …
Steel vs. Brick: How Well Do You Know Your Building Materials?
Do me a favor. The next time you're traveling down the highway, take a little extra interest in the construction projects of the area. You'll pass a ton of different buildings of different construction. You'll see wooden buildings, brick buildings and steel buildings alike. In fact, you might see some buildings, and not be able… …
How Can a Project Manager Help You with Your Steel Building Plan?
One of the biggest reasons I love my job is because I get to talk to different people, from all backgrounds and walks of life everyday. It doesn't matter if you're a first time builder, do-it-yourselfer, or experienced builder, I take every project seriously. That's exactly what a Project Manager does. But not all project… …
How Do You Calculate the Total Price of a Metal Building Project?
A few days ago, I had a surprising conversation with our Director of Communications. He routinely sees me flying in an out of my office, helping our creative and marketing department with specific steel building language and working with the project managers and engineers. He even told me he knows when I'm at our manufacturing… …
Take a Closer Look at Steel Building Acronyms
Ever stare at several consecutive capital letters in a sentence, and just wondered what they meant in context? For many of us, acronyms are a daily constant. While some are part of everyday speech, like NASA (National Aeronautics and Space Administration) or UFO (Unidentified Flying Object), others are harder to figure out. Throughout your research… …
Getting a Steel Building Quote Factory Direct
The first step toward getting your project started is getting a price! You may either call us directly at 1-866-487-0473 or answer a few questions below to receive pricing.