START HERE: Price Your Building Now!
Ready to Start Your Own Self-Storage Business?
Do you have the next great idea? At one time or another, I believe that everyone thinks of starting his or her own business. One of the most attractive models out there is a self-storage or mini-storage business. According to the Self Storage Association, the self-storage industry generated more than $24 billion in annual U.S. revenues in 2014. They say that the industry has been the fastest growing segment of the commercial real estate industry over the last 40 years and has been considered by Wall Street analysts to be "recession resistant" based on its performance since the economic recession of 2008.
Sounds like the action you'd like to join? Would you like to throw your hat into the ring of the 48,500 other facilities in the U.S.? First, it starts with a pre-engineered metal building.
The SSA claims that nearly 9% of all Americans currently rent a storage facility. That might not sound like much, until you realize that equals approximately 11 million people. How do you tap into those people? First, you need some kind of business plan. You remember the 3 rules of real estate, right? Location, location, location! Find out where other storage facilities are in the area, or if there are new housing developments or apartment complexes being built in your region. People are going to need more room to store their belongings, and you need to be ready and able to help them with their storage needs. Try to find an area that isn't properly serviced.
Most mini-storage facilities are pre-engineered metal buildings for a bevy of reasons. Steel buildings are extremely easy to take care of, and require little to no maintenance. Keep more of your profits or invest more of your money back into your business without having to worry about replacing lumber every 5-10 years because of rot, insects, or warping. Look at your startup costs. Budget for the cost of operating your new business, and for the erection of the self-storage unit. You'll also need to account for marketing costs, employee salaries and other occupancy costs like security, landscaping and insurance.
As you prepare and refine your budget, you can work with your steel building provider to determine your overall costs. Don't forget about foundation planning. Whether you use a pier system or concrete slab, you have to have your foundation ready before your steel building arrives to your job site.
When you talk with a project manager, explain that you're opening a self-storage facility. I'm sure they will want to know for permitting purposes. Most mini-storage buildings have a narrow width, but a very long length. Since steel buildings can span great distances without the price in finished steel going through the roof. For example, a wood building could need supports, poles, struts, or trusses to stand up properly in any design of 40 feet long, or more. Engineers design each bay of a steel building to span particular distances, but the amount of lumber required continues to increase as spans increase. Wood, brick and mortar constructions have limitations, and the cost per square foot will rise exponentially. There comes a time when it's not economical to continue building with anything but steel.
Next, you'll want to confirm your job site is ready for delivery. The property must meet the needs of the storage facility. Is there enough space in between the storage buildings? Do you have a forklift or cherry picker ready to unload the building off the truck? For your information, the driver of the truck isn't responsible for unloading of the building. That's pretty standard in the industry.
Before you erect the self-storage steel building, be sure to set a timeline for the erection process. You want to start generating some business revenue as soon as you can. Enter yet another benefit of a steel building. Since these buildings are pre-engineered, all the parts come pre-cut and pre-punched, ready to literally be 'put-together' on the job site, no field fabrication necessary. It won't take months to get your self-storage facility up and running, as it might if you choose a different form of customary construction.
When your building is erected, it's time to get your name out there! Start advertising and get your employees ready for business!
Do you own or operate a self-storage business? If so, how was the process of getting your pre-engineered metal building up and running? Share your stories below! We'd love to hear about it!
---
---
« What is Killing Your Congregation?
5 Resources You Need Before You Buy a Metal Building »
PRICE A
STEEL BUILDING
IN MINUTES NOW!
---
Popular Posts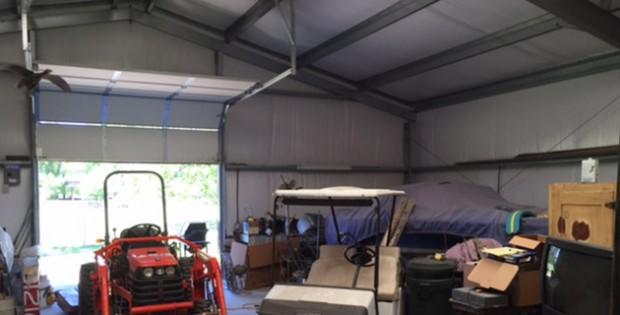 Will Adding a Steel Building Increase My Property Value?
I've seen steel buildings increase in popularity every day because builders use these durable, versatile and flexible construction solutions in every application. Not only have homeowners utilized a steel building for residential purposes, but builders have also made additions to their existing property. No doubt that a steel building garage will increase the value of a home, …
Will Adding a Steel Building Increase My Property Value? Read More »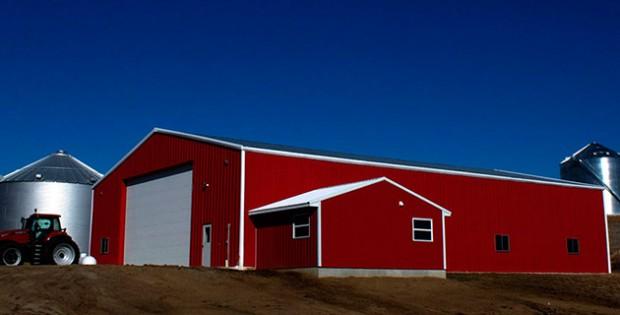 Steel Building Quotes: Get a Grasp on Prices and Estimates
What is the first step of a steel building project, or any construction project for that matter? After you decide to add a new garage, agricultural or commercial building to your property, you'll most likely start contacting steel building manufacturers for steel building quotes. From there, you can create a timeline for yourself and develop …
Steel Building Quotes: Get a Grasp on Prices and Estimates Read More »