START HERE: Price Your Building Now!
Wood Buildings vs. Steel Buildings: The Definitive Guide
Wood and steel buildings are both widely used construction materials but there are many differences between the two. How do you decide on a wood pole barn or a pre-engineered steel building? There are several things to consider when selecting the best-fit building material for your new structure. Whether you are building a garage, workshop, storage facility, barn for livestock, or other personal space, the same five considerations should be made. Consider how strong your building needs to be, how big you plan to make it, how much time you have to construct it, how much you have in your budget, and how much upkeep it will need over time.
Structure Strength 
Any occupied building, a home office, a new business, a barn or even your house needs to be durable and withstand your environment's climate and natural elements.
Steel Buildings
Pre-engineered steel buildings are designed to withstand snowfall, earthquakes, and high winds. For example, if you live in the northern United States, your building will be designed to withstand a heavy snow load. A building in the southern U.S. might not need the same snow load but might have a higher wind load rating on the building. Pre-engineered steel buildings are customized to your unique specifications. 
Steel is also impervious to termites and other little critters, and is constantly lauded as the strongest building material on the planet. Steel is considered a non-combustible material. According to the International Building Code, "a noncombustible material will not ignite or burn when subjected to heat." Steel is permitted in fire-resistive (Type 1) and noncombustible (Type 2) levels on the relative fuel load scale.
Of course, it's a good idea to have proper fire safety equipment on hand, but should a fire break out, your pre-engineered steel building won't encourage the spread of fire.
Wood Buildings
Wood buildings, like a pole barns, aren't as strong as steel buildings. Wood is susceptible to, rotting, bending, and twisting over time. Wood is also at risk of termite and other insect infestations that can cause damage and make replacing wood panels and boards necessary. . Unlike steel, wood is a combustible material and is capable of igniting or burning when subjected to heat. For example, a wood frame (Type 5) building will be the most combustible and will have the least resistance to fire. 
Span of Building
The amount of space you need in your new structure as well as the amount of space you have available to work with plays a role in the building material you choose. How many feet will your new structure span? How much internal support will the building need?
Steel Buildings
Steel buildings are practical at almost any span and can extend to 300 feet without any internal columns or intrusive bracing. A steel building often utilizes a clear span design and boasts an "A" frame look. As far as engineering goes, steel building loads are transferred to the foundation from the roof to the walls and then to the foundation without any poles or truss systems. How is this accomplished? They are pre-engineered to fit your specific dimensions! With all of the square footage available, instead of some of the space, you can store aircraft, combines, livestock, hay, and anything else without any special difficulties.
Wood Buildings
Pole barns are usually practical applications when the span is 40 feet or less. If you decide to go past 40 feet, you'll need an internal column or multiple poles in the middle of the building for support. S Wood buildings usually utilize a truss system as well. Trusses can be beautiful and some are considered to be the height of artistic design, but these poles and truss systems can also take away valuable space inside wood buildings and limit their use. As wood buildings grow in size during the design process, so does the building cost. More wood is necessary to shore up the building to make it possible for it to withstand snow and wind loads. 
Building Construction Time 
What type of time frame do you have for constructing your new building? Are you planning on having skilled help erecting your structure? There are vast differences between constructing a wood and a steel building. 
Steel Buildings
Steel building components come to your job site ready to be erected. In fact, many people even choose to erect the building themselves. If you qualify for the Direct Buy process, you'll receive easy-to-read construction drawings and a general erection manual to help you. Of course, you can always call your project manager (maybe me!) if you run into any difficulties.
Wood Buildings
Once your building supplies arrive at your job site, the erection of wood and steel buildings is night and day. A pole barn arrives on site as raw lumber. It takes a construction specialist time to cut the lumber and fabricate the building on site. Yes, this often means it's best to hire an experienced contractor to erect your wood pole barn, which is an added cost to your overall project. 
Short-Term & Long-Term Costs 
When considering your budget and the overall cost of your building project keep short-term and long-term costs in mind. Some building materials may be less expensive upfront but require more maintenance and money in the long run. 
Wood Buildings
A wooden pole barn might cost less initially, but typically costs more money to maintain in the long run.? In construction, cheaper doesn't always mean better. When it comes to buildings that will be occupied and used frequently, it's important to make an informed decision and consider how long you'll actually use it. Wood, the primary material that a pole barn is constructed of, is naturally inclined to decay. This means that over time, you will be spending valuable time and money just to keep your building standing.
Steel Buildings
Steel buildings will cost you more than wood to build. Steel is a sturdier and more valuable building material that has less maintenance and upkeep concerns than wood. Rot, decay, bending, warping and insect infestations like termites are not concerns with pre-engineered steel structures. 
If you're thinking long-term, and you should be, then you want your building to be an asset. Not all structures on your property increase your property value. This helps add to your financial portfolio in the long run. Only a permanent structure, generally with a foundation, will raise or maintain your property value. Permitting offices d
o not typically consider wood pole barns to be permanent structures because they do not require foundations.  
Building Maintenance
Beyond maintenance concerns with wood rotting, decaying, and warping, both wood and steel structures share additional upkeep considerations.  
The superior strength of steel plays a huge role in the upkeep of your building. If your building can withstand the extreme conditions of your environment, it will not need to be repaired as often. Climate, however, isn't your only worry when it comes to long-term building maintenance. Moisture can also be a problem for both wood and steel buildings. Moisture left unchecked on a cheap steel building can cause rust, however, there are steps you can take to protect your purchase. For example, buy a steel building from a manufacturer that offers pre-galvanized framing and refuses to use red oxide primer. There's a reason many suppliers offer cheap red oxide primer on the framing of a building, it's cheap, and the color red hides rust!
It's even harder to protect the wood from moisture, and along with mold, rot could be a problem if the wood gets wet and remains untreated.
Many first-time builders choose steel for their building projects to ensure a sturdier, longer-lasting structure that can be used for years to come. The affordability and cost of steel building materials may surprise you. Contact Armstrong Steel to learn more about steel buildings and how you can make a steel structure work for your budget.  
Photo courtesy: Blair Rideout
---
---
« Top 5 Most Popular Types of Steel Buildings
3 Advantages of Steel Buildings in Flood Zones »
PRICE A
STEEL BUILDING
IN MINUTES NOW!
---
Popular Posts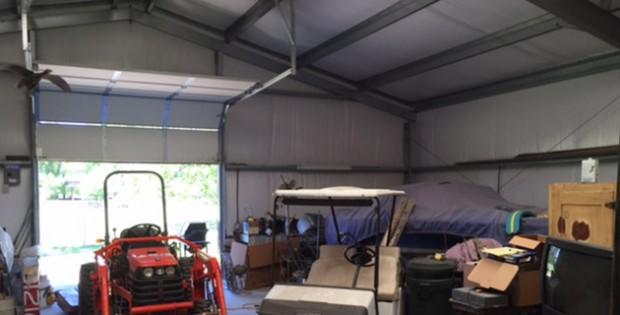 Will Adding a Steel Building Increase My Property Value?
I've seen steel buildings increase in popularity every day because builders use these durable, versatile and flexible construction solutions in every application. Not only have homeowners utilized a steel building for residential purposes, but builders have also made additions to their existing property. No doubt that a steel building garage will increase the value of a home,… …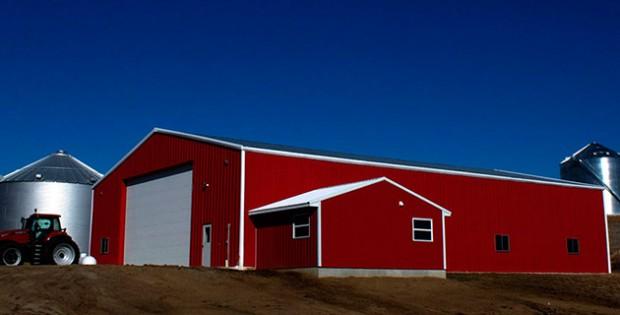 Steel Building Quotes: Get a Grasp on Prices and Estimates
What is the first step of a steel building project, or any construction project for that matter? After you decide to add a new garage, agricultural or commercial building to your property, you'll most likely start contacting steel building manufacturers for steel building quotes. From there, you can create a timeline for yourself and develop… …