START HERE: Price Your Building Now!
What is Your Steel Church Building Program Missing?
To build or not to build – that is the question. It's obvious a steel church building program is a investment money-wise, but it's also an investment in people's time. For that reason alone, a building program shouldn't be started until your congregation is fully committed to the project, and you have a clear plan.
When you're ready and decide to go full steam ahead, you'll need to outline a steel church building program. As I mentioned before, the most important question you'll need to answer has to do with the people in your church. As their leader, you must be able to speak for them and make the hard decisions, and to accomplish this, you must talk with them. Hit the pews. Make phone calls. Get invested! It's very odd and off-putting to hear that many churches make principal decisions without consulting their congregation first. When the congregation has carefully considered the complications and implications of a new building, then it can truly move forward with complete conviction and faith.
Understandably, a building program is done in steps. Don't jump the gun or skip any steps in this endeavor. The road ends at a building your congregation can share for decades. I'd like to suggest the first step in a steel church building program is to get the right people in the right positions to facilitate a move into a new building. Characteristically, this step might involve contacting members of your congregation, and seeing if anyone has any experience with architecture or construction. These people might have already approached you if you're seriously considering a move into a steel building. The more people on your side in a building program, the better off you'll be. However, make sure these members understand they are in a support role, and not in charge of the entire steel church building program unless you put them in change of it. Some worshipers might feel they are too close to the situation, or it might be the most authority they've ever been given. You don't want a member of your congregation to hurt or lose his relationship with the church if problems arise, and they feel like they're the root cause of any issue. Just be sure you choose your support staff judiciously.
Now that you have the right people in the right roles, you can move your steel church building program to the next phase.
Next you'll need to think about site planning. How big should your church be? You don't want to over-build, but you also want to account for the spatial needs of the future. If you realistically have 200 members, you won't need a building at supports 5,000 visitors. Think about total building size, additional space for gardens, cemeteries or parking. Think you might want to expand in the future? Account for this in the design phase.
Each church building is different, with different character and people who walk through the doors on a daily basis. As a church leader, you have the option to talk to an architect to design the building, and then ask for multiple bids from general contractors in the area. This option has its advantages and disadvantages. Depending on the size and complexity of your project, and architect might be an unnecessary expense. When an architect designs a building, hopefully he's doing it with your budget in mind. Here's an insider secret: When it comes to construction, it's all about the drawings. Unless you can draw blueprints yourself, you're going to have to pay for them. With an architect, drawings can get pricey, especially if you want an elaborate design. However, if you decide to go with a steel building supplier, you can avoid the added expense of an architect and get your drawings from an in-house engineering and design team. You'll pay a small engineering fee and receive steel church building drawings, and in addition, you'll lock in your steel order. Designers, engineers and a project manager come included in the cost of your project if you choose a steel building supplier. Project Managers are wholly concerned about the schedule, budget and scope of your project, and bring years of steel building experience and knowledge. For the most part, a project manager at a steel building supplier will take a lot of the administrative and design role off your own shoulders, and walk you through the process at a speed with which you're comfortable.
One of the benefits to a steel church building is the quick construction time. Steel building components are pre-cut and pre-welded in the manufacturing facility, leaving your or the construction crew with parts ready for assembly on your job site. A steel building can be erected in days or weeks, not months like some traditional construction methods. You won't be without a place of worship for long if you choose steel.
Do you still feel like you're missing something? The answer will never be 'help.' There are professionals in place to assist you at every step of your steel church building program. You don't have to go through this process alone. Create a master plan, continue to think long-term, and God will put you and your congregation in a position to enjoy your new church building for years to come.
Photo courtesy: Hans
---
---
« It's Time to Build Your Dream Steel Motocross Garage!
Steel Buildings – By the Numbers »
PRICE A
STEEL BUILDING
IN MINUTES NOW!
---
Popular Posts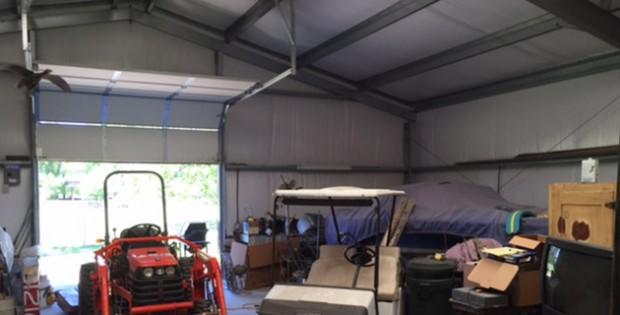 Will Adding a Steel Building Increase My Property Value?
I've seen steel buildings increase in popularity every day because builders use these durable, versatile and flexible construction solutions in every application. Not only have homeowners utilized a steel building for residential purposes, but builders have also made additions to their existing property. No doubt that a steel building garage will increase the value of a home, …
Will Adding a Steel Building Increase My Property Value? Read More »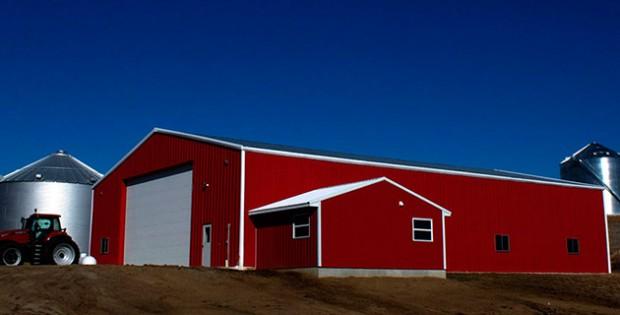 Steel Building Quotes: Get a Grasp on Prices and Estimates
What is the first step of a steel building project, or any construction project for that matter? After you decide to add a new garage, agricultural or commercial building to your property, you'll most likely start contacting steel building manufacturers for steel building quotes. From there, you can create a timeline for yourself and develop …
Steel Building Quotes: Get a Grasp on Prices and Estimates Read More »